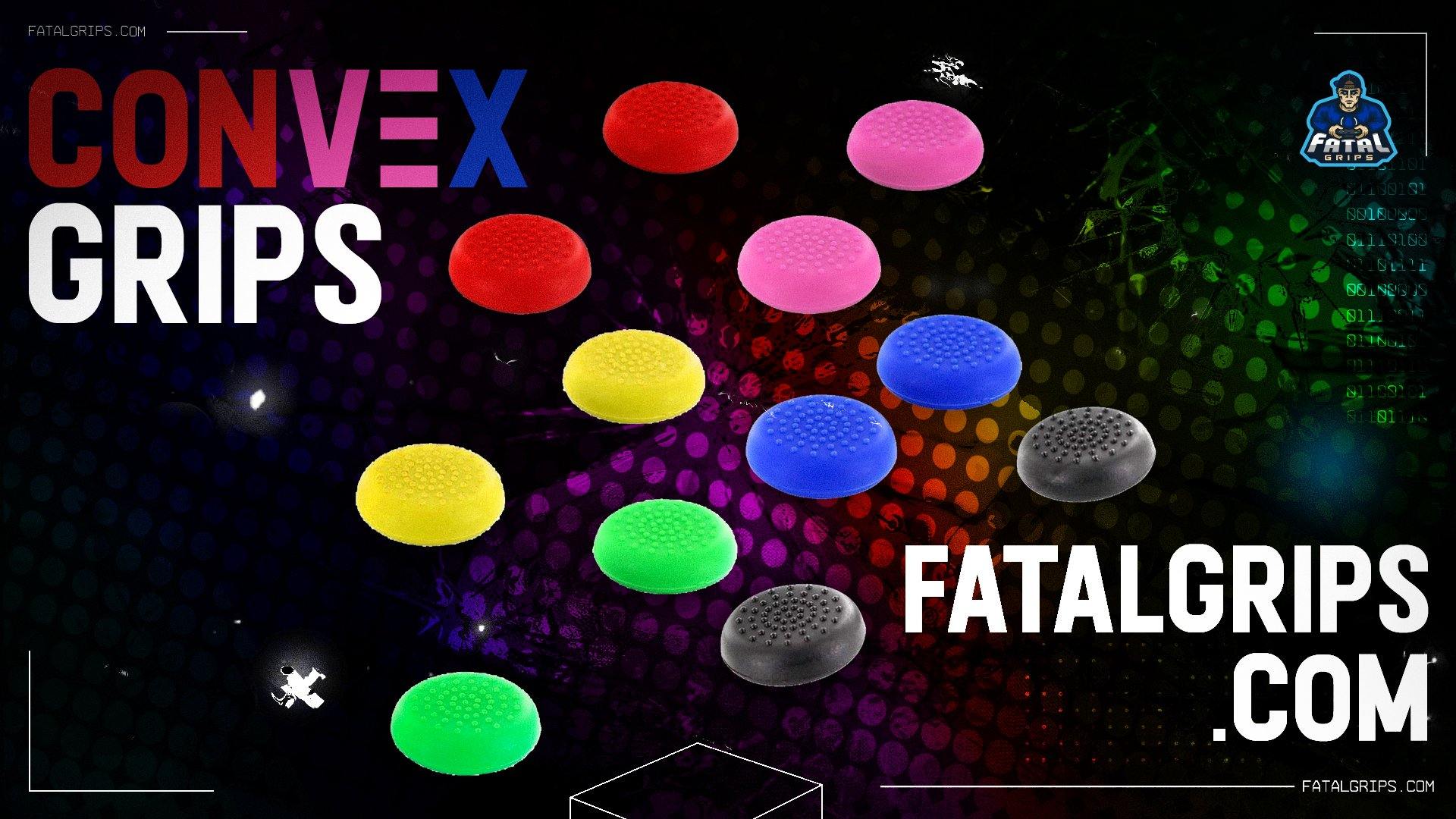 Having trouble locking your aim on your enemies? Do your thumbs keep slipping mid-fight? Well, if this is the case then you have come to the right place. Fatal Grips brings you the perfect product, one which can help you avoid such issues the next time you play. Check out the all-new Convex Grips. These are the grips you need to improve your aim.
We, at Fatal Grips, believe in providing the very best for our customers and hence, we have developed a product that is made with the highest quality silicone. This makes our grips extremely durable as well as incredibly comfortable. The combination of these two features makes our grips the best. And that isn't all. Check out the complete set of features down below:
Convex Grips Features:
Increased comfort

High-quality silicone thumb stick grip cap cover for PS4/PS5, Xbox & Series X & Switch Pro Controllers.

Improved control and superior handling

Improved gaming performance

Upgrade your controllers look
So, what are you waiting for? Get a pair of these incredible brand-new grips by Fatal Grips, and trust us, you'll never look back. Gone are those days of those simple, generic grips. It's time to level up!
Works great in games like:
Call of Duty: Black Ops Cold War

Destiny 2

Horizon Zero Dawn

Far Cry series

Resident Evil 7: Biohazard

FIFA 21
Supplied as a SET; 1 for left analog stick and 1 for the right analog stick
As used by some of the biggest gamers/YouTubers and gaming organizations around the world!