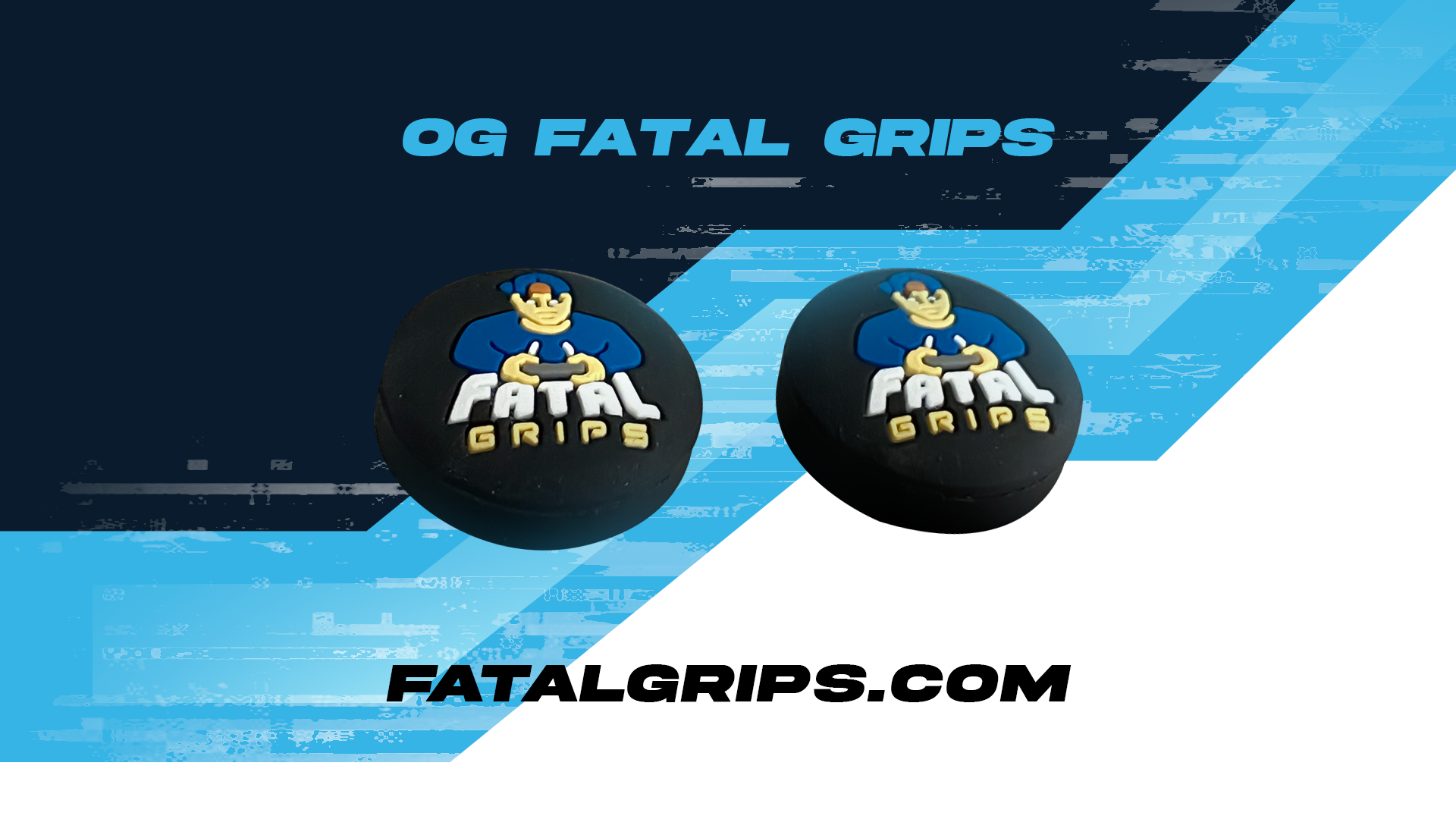 Fatal Grips has been bringing you exceptional products and gaming accessories for a few years now, allowing you to not only perform better while playing your favourite video games but also look good in the process. So, if you think we deserve a bit of love and support then check out these all-new OG Fatal Grips.
The OG Fatal Grips flaunt our logo right in the centre of these grips but this unique design isn't just there for aesthetics. The entire grip is made with premium quality silicone, which combined with the precise placement of the logo, provides players with improved grip and comfort. And since these our Fatal Grips' very own grips, we packed them with a few more features as well. Check out the entire list down below:
Increased comfort

High-quality silicone thumb stick grip cap cover for PS4/PS5, Xbox & Series X & Switch Pro Controllers.

Improved control and superior handling

Improved gaming performance

Upgrade your controllers look

Enhanced precision & improved accuracy while aiming

Comfort which reduces hand and thumb fatigue

Quickly mount over existing new or worn analog thumbsticks
Works great in games like:
Call of Duty: Black Ops Cold War

Destiny 2

Fortnite

Far Cry series

PUBG

Overwatch
Supplied as a SET; 1 for left analog stick and 1 for the right analog stick.
As used by some of the biggest gamers/YouTubers and gaming organizations around the world!