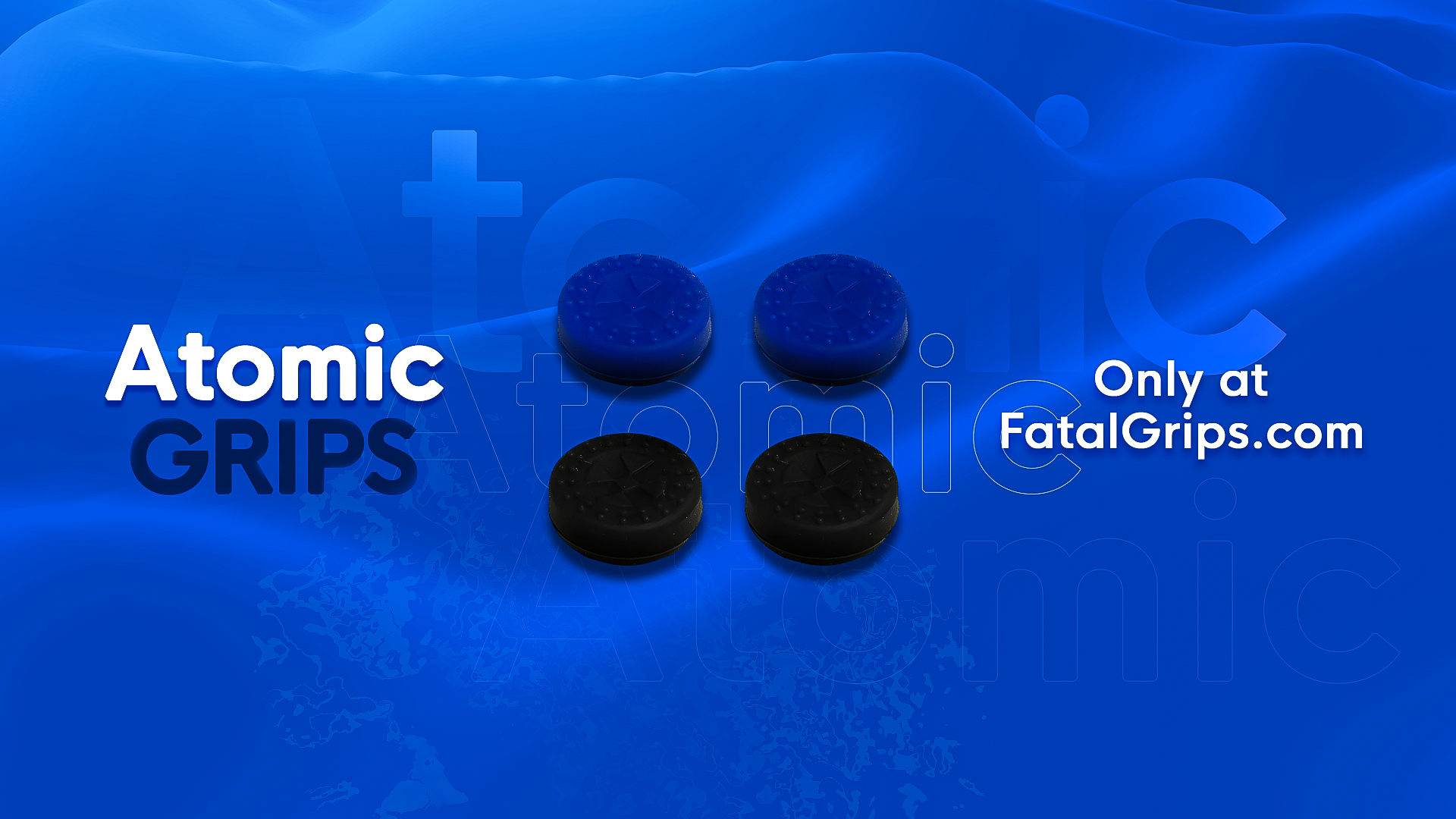 Love playing games on your favourite gaming console but having trouble locking your aim on your enemies? Is this what is causing you to lose? Well, if that is the case then we suggest you change things up a bit. Maybe give these all-new Atomic Grips by Fatal Grips a try?
After months of hard work, going back and forth from the drawing board, we have finally launched a new range of controller grips. The Atomic Grips are made with 100% premium silicone which makes these grips extremely rugged and durable, but also very comfortable and smooth to the touch. They are the perfect blend of everything you need in a thumbstick grip.
Atomic Grips features:
Soft feel designed for increased comfort

High-quality silicone thumbstick grip cap cover

Improved control and superior handling

Improved gaming performance perfect for all-night gaming sessions

Adds colour accents and personality to your controllers.

Compatible with PS4/PS5, Xbox & Series X & Switch Pro Controllers.
So? Fellow gamer, if improving your aim is what you seek, then check out these all-new Atomic Grips by Fatal Grips. We guarantee you will not be disappointed.
Works great in games like:
Call of Duty: Black Ops Cold War

Destiny 2

Fortnite

Far Cry series

PUBG

Overwatch
Supplied as a SET; 1 for left analog stick and 1 for the right analog stick
As used by some of the biggest gamers/YouTubers and gaming organizations around the world!