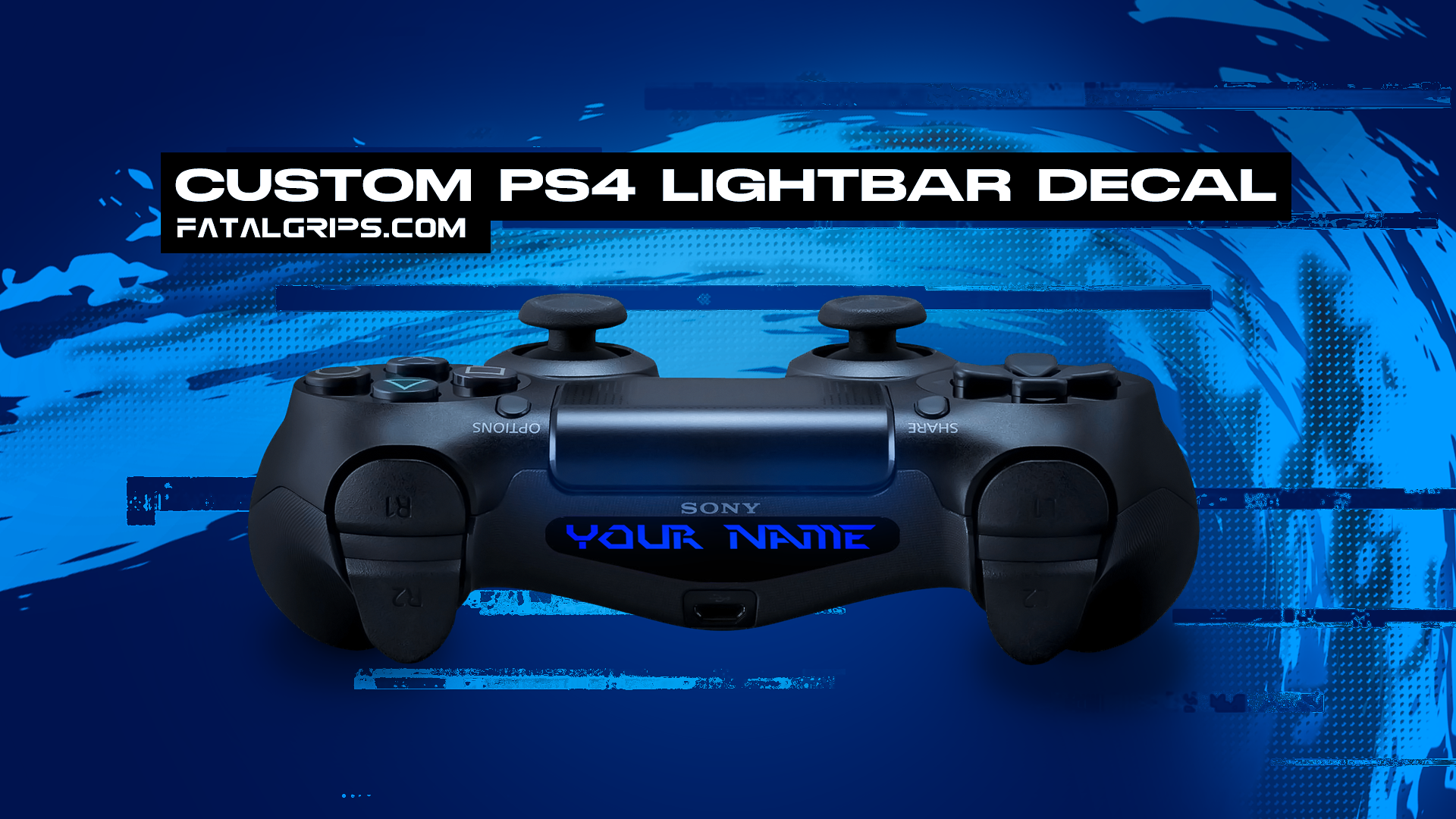 With the introduction of the PlayStation 4 DualShock controller, along came the much-loved light bar addition. It looked absolutely amazing. However, what if we were to tell there is a way to make that light bar even better. Check out the all-new Custom Light Bar Stickers from Fatal Grips.
You can now personalize your PlayStation 4 DualShock controllers with these unique custom-made stickers with whatever text you want (Up to 8 characters maximum). Simply place the order and leave the choice of a name you want on your decal in the order notes, and we'll take things from there.
If you thought the PlayStation 4 DualShock controller couldn't get any more amazing, you are in for a surprise. Order today and experience the world of leveled up gaming.