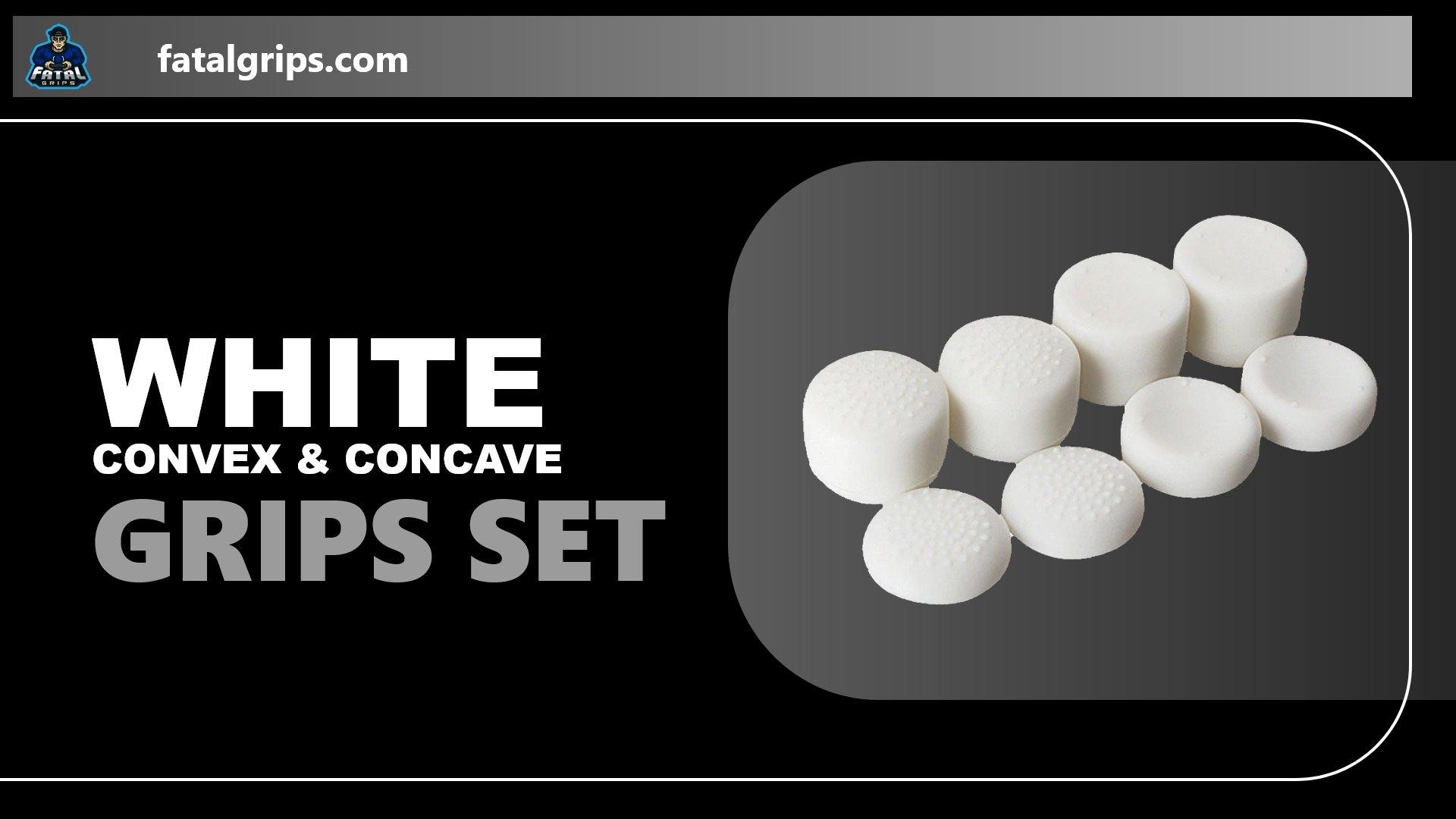 Every gamer, whether on the PlayStation or Xbox, has a different style of playing video games. Some prefer slow movements, while others choose to go all out with a very high sensitivity as it allows for quicker reactions times. However, there isn't really one which is better than the other, both have their own benefits. The problem that surfaces here, is linked with the grips available on the controllers, they aren't designed for these different gaming styles. So, to put an end to this issue once and for all, let us introduce to you our very own White Convex & Concave Grips Set.
The White Convex & Concave Grips Set comes with a total of 4 convex and 4 concave grips. Hence, they give the player the option to choose the grip that suits his or her playstyle the most. They are suitable for players with both styles of play, allowing for a more comfortable playing experience.
And it doesn't end there. Check out these added features as well:
Increased comfort

High-quality silicone thumb stick grip cap cover for PS4/PS5, Xbox & Series X & Switch Pro Controllers.

Improved control and superior handling

Improved gaming performance

Upgrade your controllers look

Convex right stick for enhanced precision & improved accuracy while aiming

Concave left stick for grip and comfort which reduces hand and thumb fatigue

Quickly mount over existing new or worn analog thumbsticks
So, gamers, what are you waiting for? Get your White Convex & Concave Grips Set today and level up your game to match your gaming potential.
Works great in games like:
Call of Duty: Black Ops Cold War

Destiny 2

Fortnite

Far Cry series

PUBG

Overwatch
Supplied as a SET; 4 convex and 4 concave 100% silicone sweat free grips
As used by some of the biggest gamers/YouTubers and gaming organizations around the world!