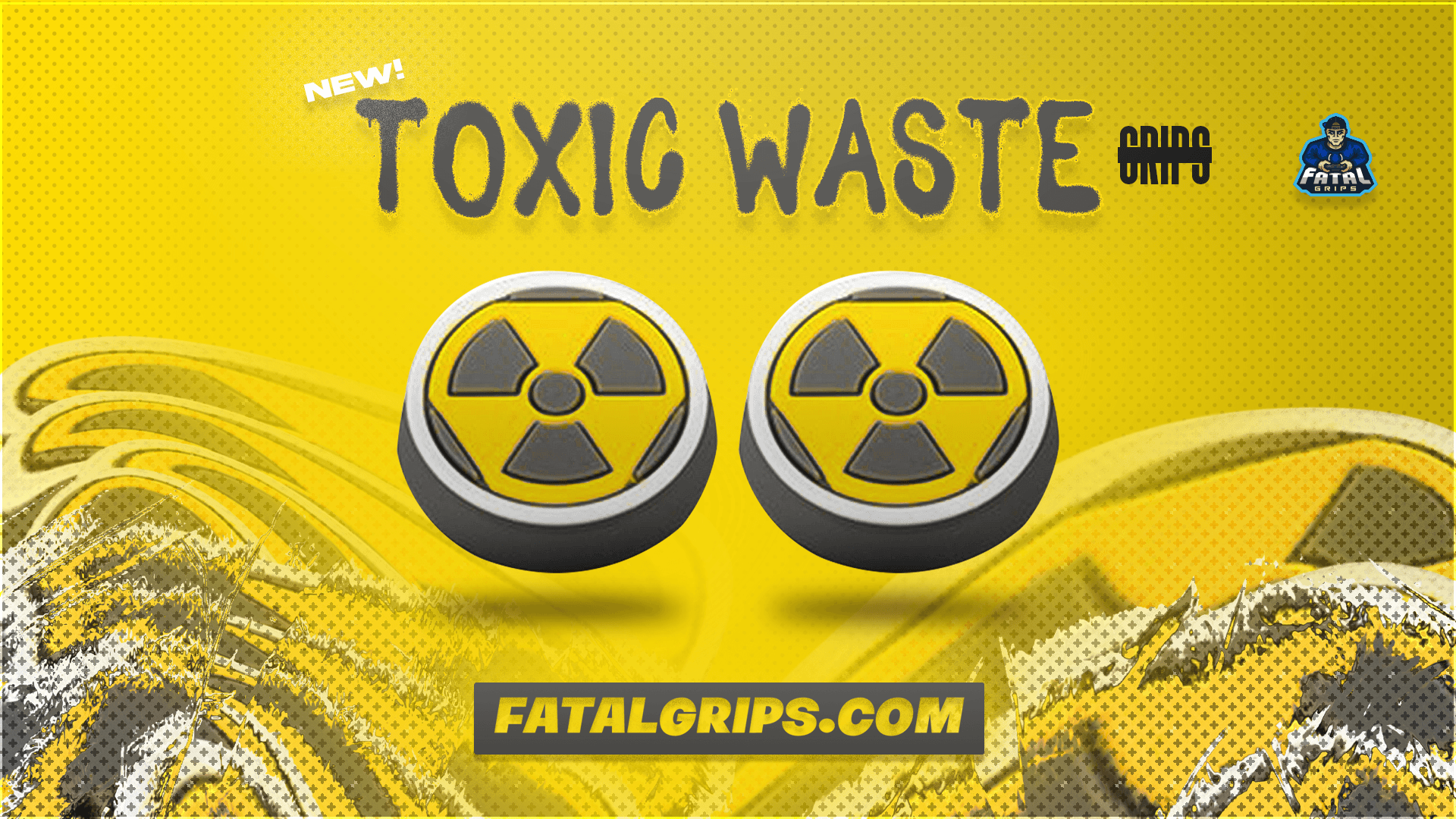 You've got yourself a brand-new console. However, you open the box to find out that something about the design of your controller just doesn't seem right. Well, no need to worry; we've got you covered. The Toxic Waste Grips, along with an appealing design, aim at providing you with the best overall gaming experience.
The Toxic Waste Grips are designed keeping in mind the requirements of a core gamer. The rough, silicon surface provides a resistive grip suited for long gaming hours. It can massively improve your gameplay as it feels more comfortable by providing a broad support for your thumb. Also, it helps preserve the controller's original thumb sticks, which can quickly wear off with time.
The attractive combination of yellow and black makes this one stand out. It blends in delightfully with Xbox's black controller while also nicely complementing PS5's theme. However, if you own an older gen console, not to worry, as the Toxic Waste Grips are also compatible with PS4 and Xbox One.