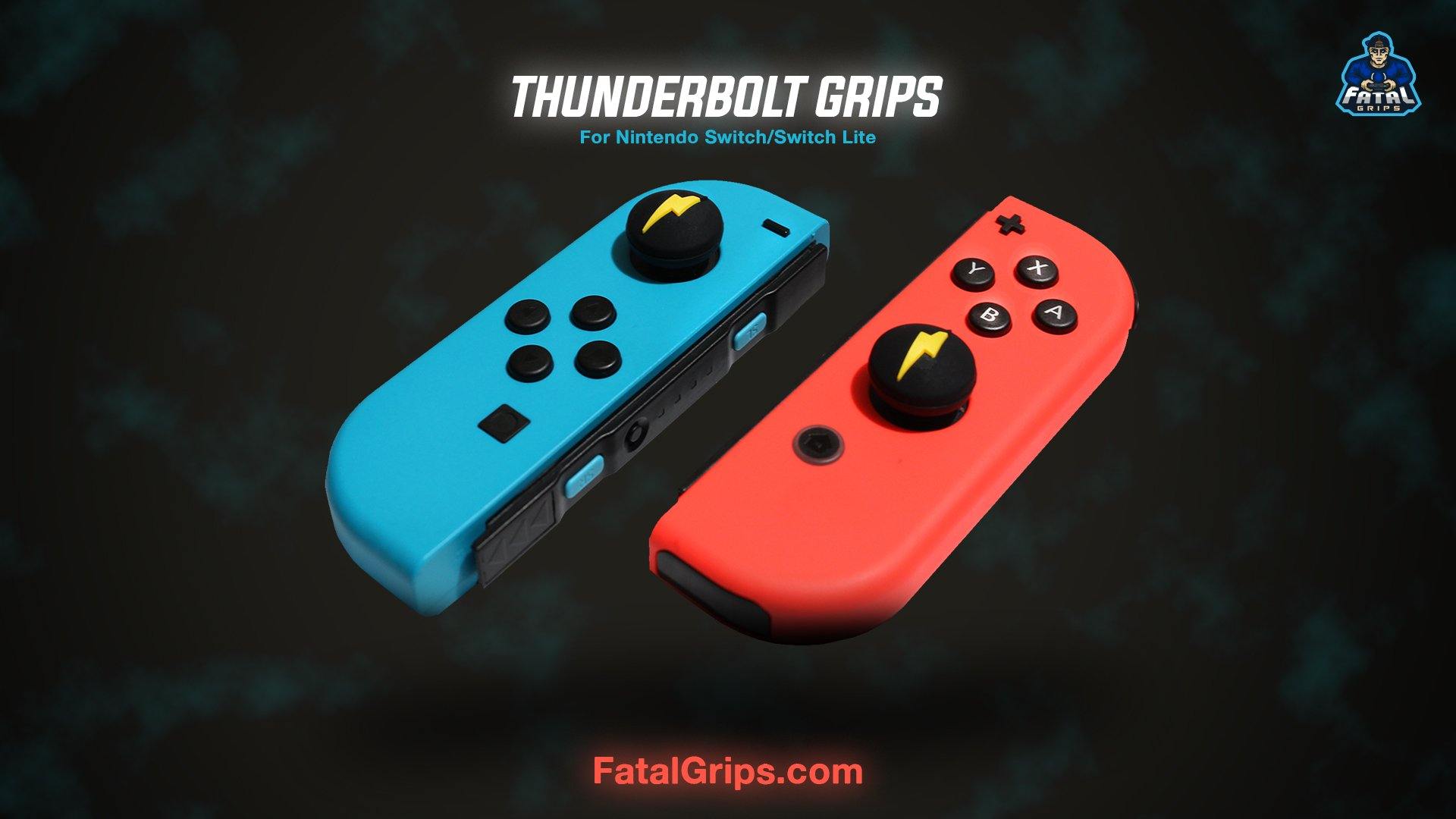 The Nintendo lineup is filled with quite a lot of big names and franchises, but there is one that stands out from the lot. No, not Mario. We are talking about Pokemon. That one video game that such a massive fan following that people to this day buy and collect Pokemon cards and other related merchandise. With so much love being thrown out over the Pokemon franchise, it only makes sense for your handheld console to follow suit. Check out the all-new Thunderbolt Grips.
The Thunderbolt Grips are comfortable, they boost performance and accuracy, and if that wasn't enough, they give you that extra bit of protection you need to keep your Nintendo Switch/Switch Lite thumbsticks in pristine condition.
Want more information? Here's a list of everything you get from owning one of these Thunderbolt Grips:
Increased comfort

Improved control and superior handling

Boost in gaming performance

Appealing look

High-quality silicone thumb stick grip cap cover for Nintendo Switch Joy-Con
Extend your love for the Pokemon franchise, more importantly, for the game's most beloved character, Pikachu, with these all-new grips. Grab your set today!