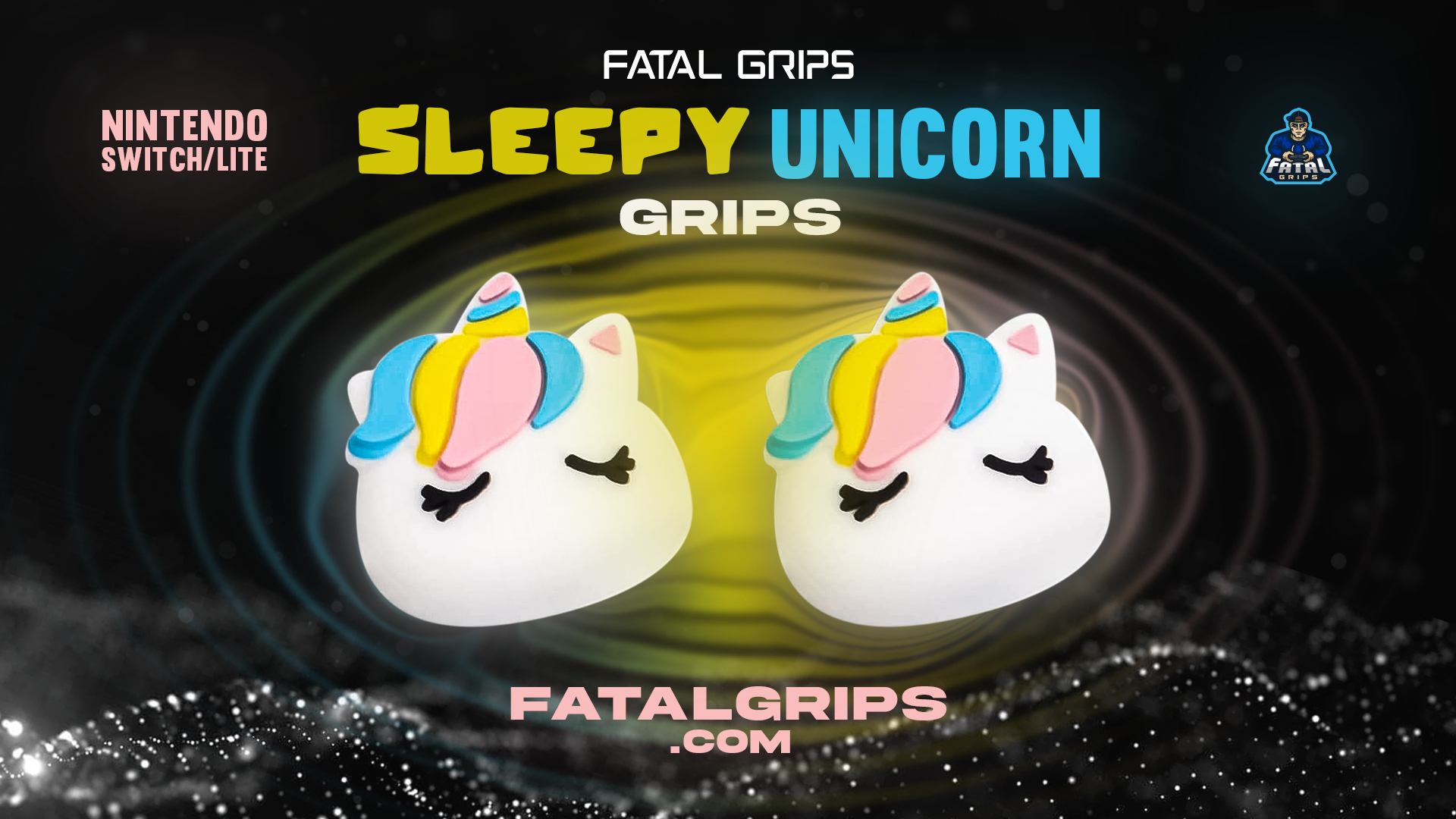 When it comes to customizability options for gaming devices, most of the available options have angular shapes and edgy designs. There are not a lot of options available for people that don't like the traditional gamer design. What if someone wants kitty-themed accessories for their Nintendo Switch. Well, if you too want kitty-themed accessories, Fatal Grips have just the thing for you. We are talking about the Sleepy Unicorn Nintendo Switch Grips by Fatal Grips. 
The Sleepy Unicorn Nintendo Switch Grips do not have a traditional gamer design. They look like a kitty that is trying to sleep with its eyes closed. These grips will give a unique kitty theme to your Nintendo Switch, and the best part is that they are compatible with the Nintendo Switch and the Switch Lite. Along with looking super cute and having a kitty theme to them, they are also designed to improve your performance as you game on your Switch. They are also built with strong materials so they can last a long time. 
You can get the Sleepy Unicorn Nintendo Switch Grips from the Fatal Grips website where they are available for purchase right now. So, grab yours before they are sold out.