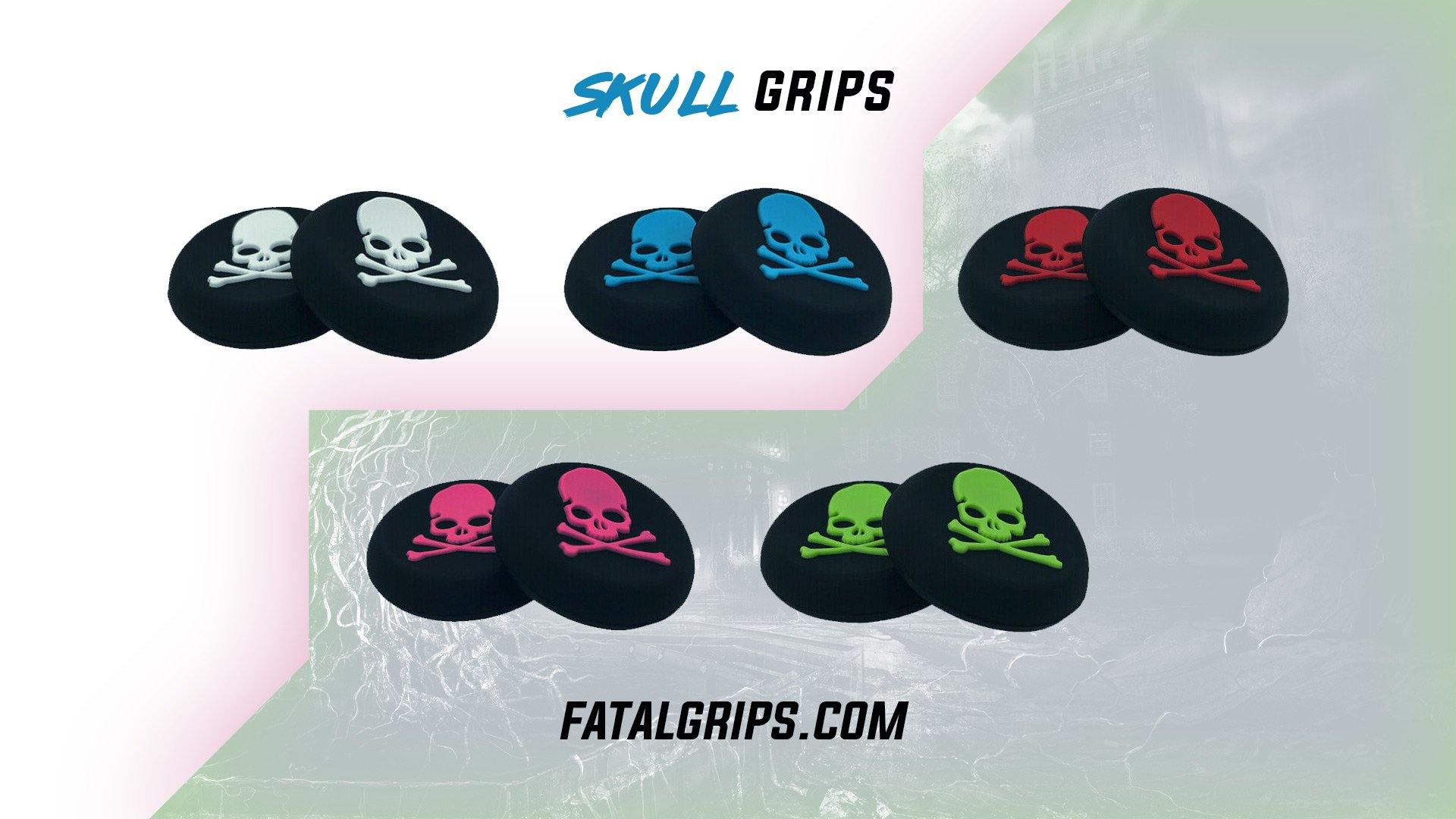 Fatal Grips is here to introduce to you the newest addition in its list of gaming accessories, the Skull Grips. These goth-inspired thumbstick grips make for the perfect companion for those all-night gaming sessions. We say this because these grips, not only improve your grip and accuracy while playing but they also are extremely comfortable, and hence allow you to play for longer periods of time.
We focus on developing the very best products for our customers, and after undergoing months of different designs and materials, we finally hit jackpot. The Skull Grips feature a special skull emblem on top which is designed to provide more grip. Furthermore, the grip is made with premium quality silicone which feels good to the touch and ensures a perfect, snug fit.
Get yours today!
Works great in games like:
Call of Duty: Black Ops Cold War

Grand Theft Auto V

Fifa 21

Minecraft

Fortnite
Supplied as a SET; 1 for left analog stick and 1 for the right analog stick, and are compatible with PS5, PS4, Xbox One, Xbox Series X/S and Switch Pro controllers.
As used by some of the biggest gamers/YouTubers and gaming organizations around the world!