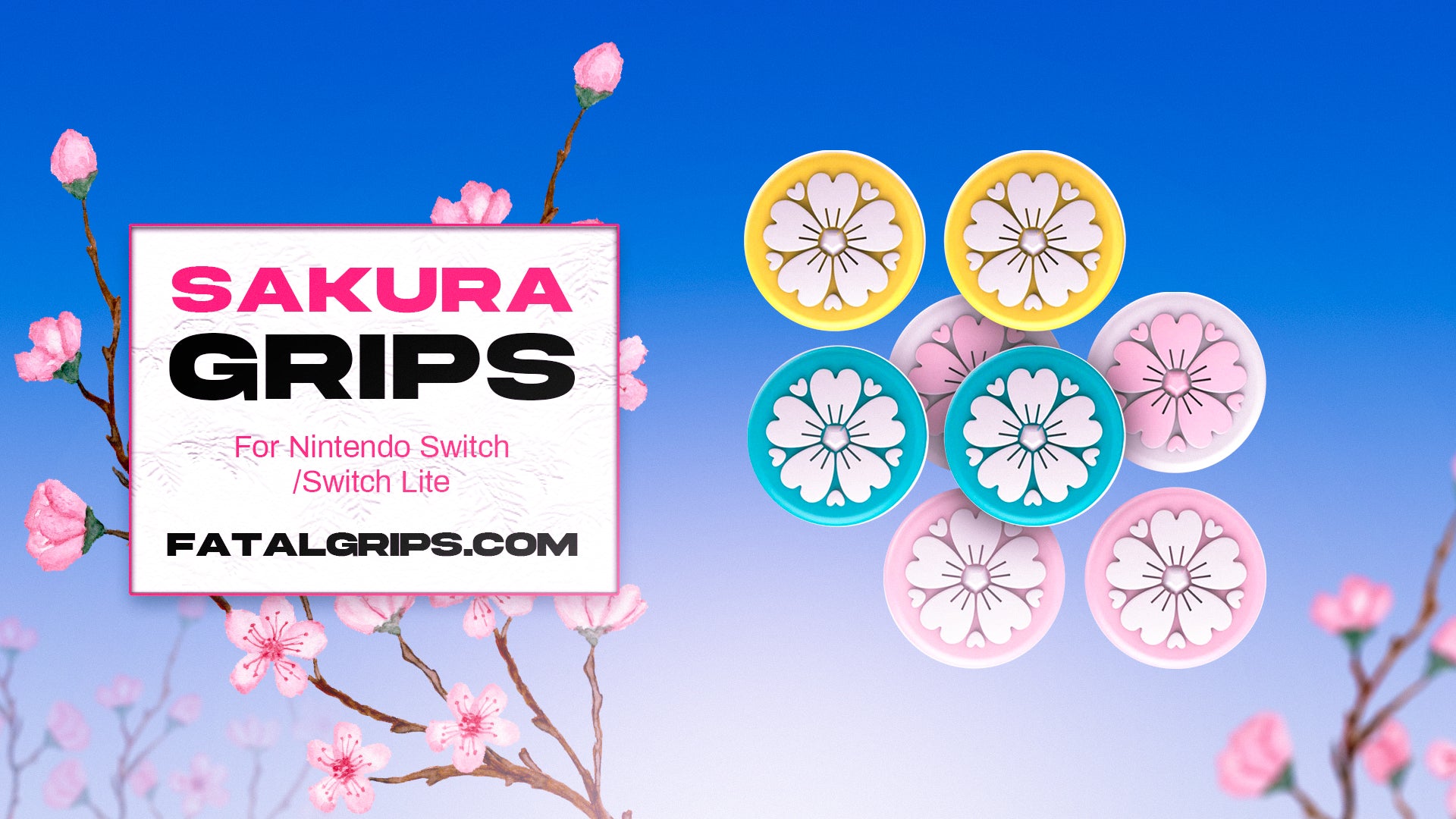 Fatal Grips has been bringing the most innovative and practical grips for years now. And we aren't here to disappoint this time as well.  We present to you our new Sakura Grips, specially made for your Nintendo Switch and Nintendo lite.
Made with 100% high-grade silicone material, we promise to provide comfort and efficiency. These grips will improve your grip and help aim well and are quite rugged also. We promise that you won't have any complaints about these alluring new Sakura Grips.
Increased comfort

Improved control and superior handling

Boost in gaming performance

Upgrade your controllers look

High-quality silicone thumb stick grip cap cover for Nintendo Switch Joy-Con
Get your pair of the all-new Sakura Grips from Fatal Grips today. Trust us, you never know you needed these new grips until you try them out. After this, we guarantee you will never look back.