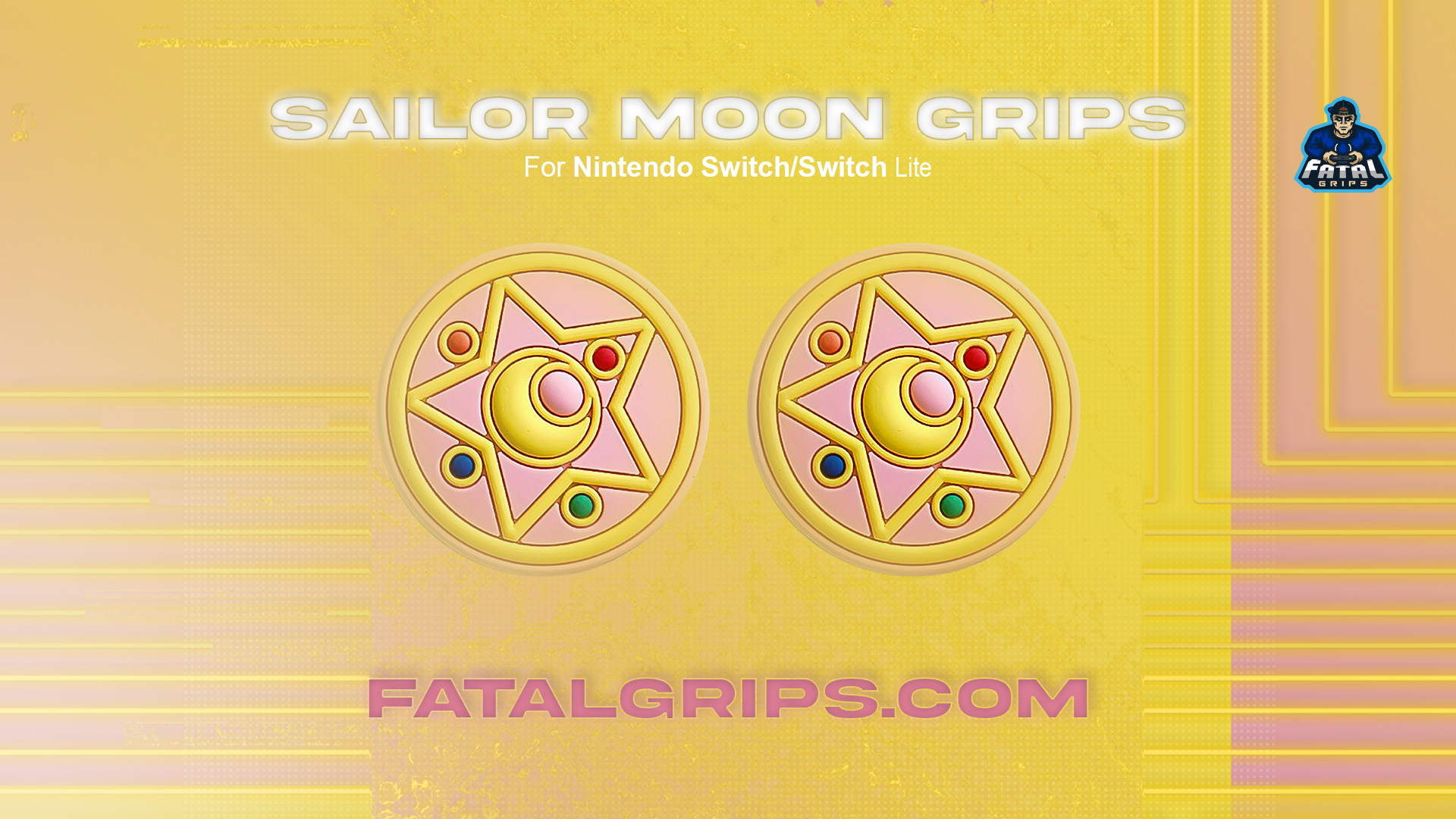 Sailor Moon has a special place in our hearts, but what if we were to tell you that we have a new product that can show off your love for this incredible franchise to everyone around you—piqued your interest? Then check out the all-new Sailor Moon Grips from Fatal Grips.
The Sailor Moon Grips are the newest addition to our lineup of Nintendo Switch and Nintendo Switch Lite grips. They are comfortable, highly durable, and made up with a new, unique silicone blend that makes these extra grippy. And that's not all. Check out the entire list of features down below:
Increased comfort

Improved control and superior handling

Boost in gaming performance

Appealing look

High-quality silicone thumb stick grip cap cover for Nintendo Switch Joy-Con
So, Sailor Moon fans, if you are looking for something to add to your collection of the franchise's merchandise, these all-new Sailor Moon Grips are a must. But do hurry up as the stock are quite limited.