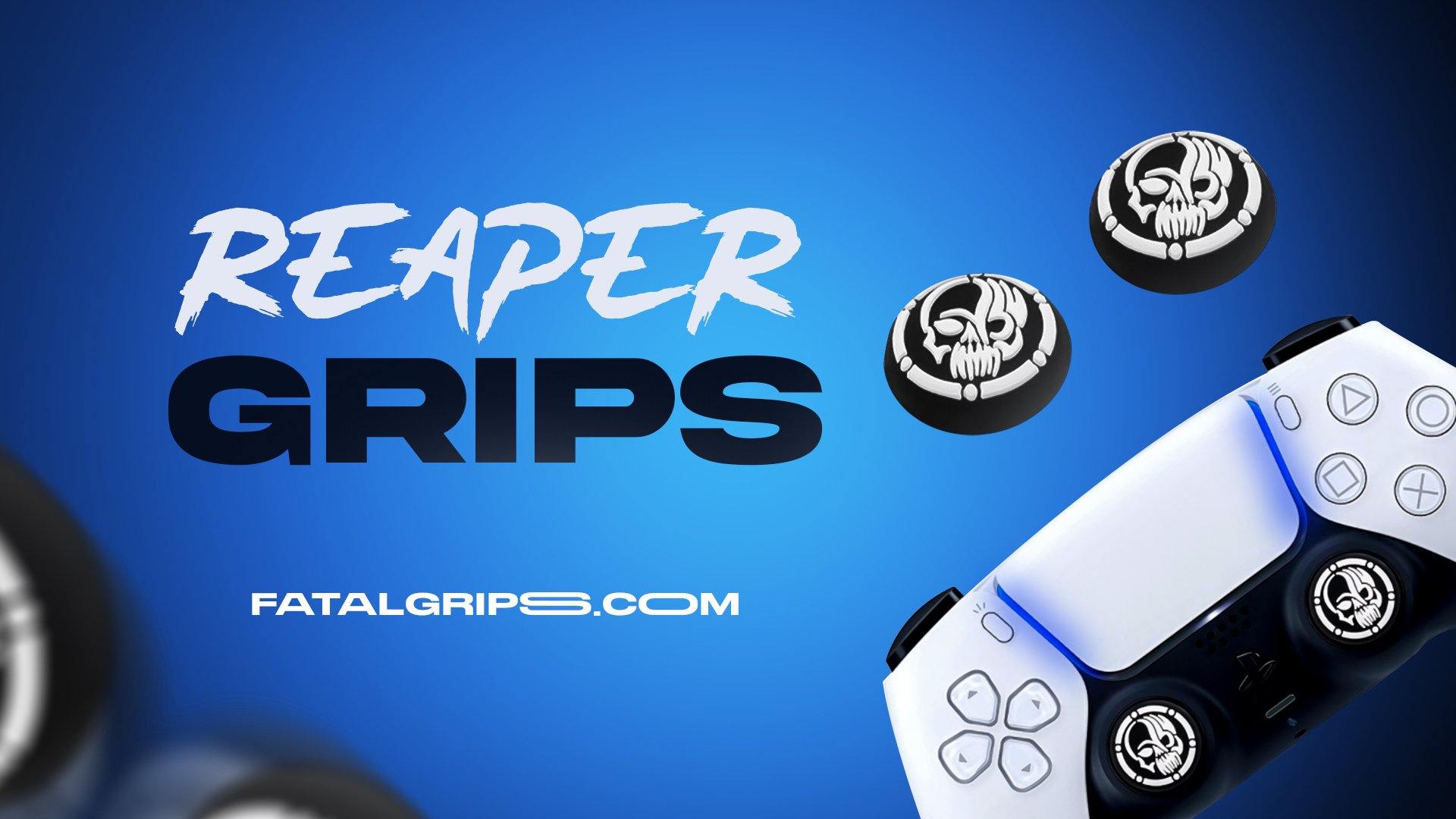 The new, next-gen consoles are finally out, and you know what that means. It's time for you to get your hands on brand new accessories, and like always, Fatal Grips is here to help. We have here a set of our all-new Reaper Grips, which not only adds to the aesthetic of your gaming console but also helps with improving your gaming performance through enhanced grip and control.
Having undergoing months in research and development, we have created the perfect product for your new consoles. These new Reaper Grips are compatible with both the PlayStation 5 and the Xbox Series X controllers. So, regardless of which side you choose, whether the blue or the green, we have you covered when it comes to controller grips.
Plus, like always we believe in exceptional quality, and so we offer not one but a wide variety of different features, including:
Developed with premium grade silicone for improved durability

Machine cut for that perfect fit, allowing for better grip

Easy to install or replace due to the unique blend of silicone, making it extra soft.

The hybrid silicone TPU material that protects your controller from wear and tear
With so much packed into a single product, these new Reaper Grips from Fatal Grips are a must-buy for any console gamer. So, what are you waiting for? Get your pair today.
Supplied as a SET; 1 for the left thumbstick and 1 for the right thumbstick
As used by some of the most prominent gamers/YouTubers and gaming organizations from around the world!