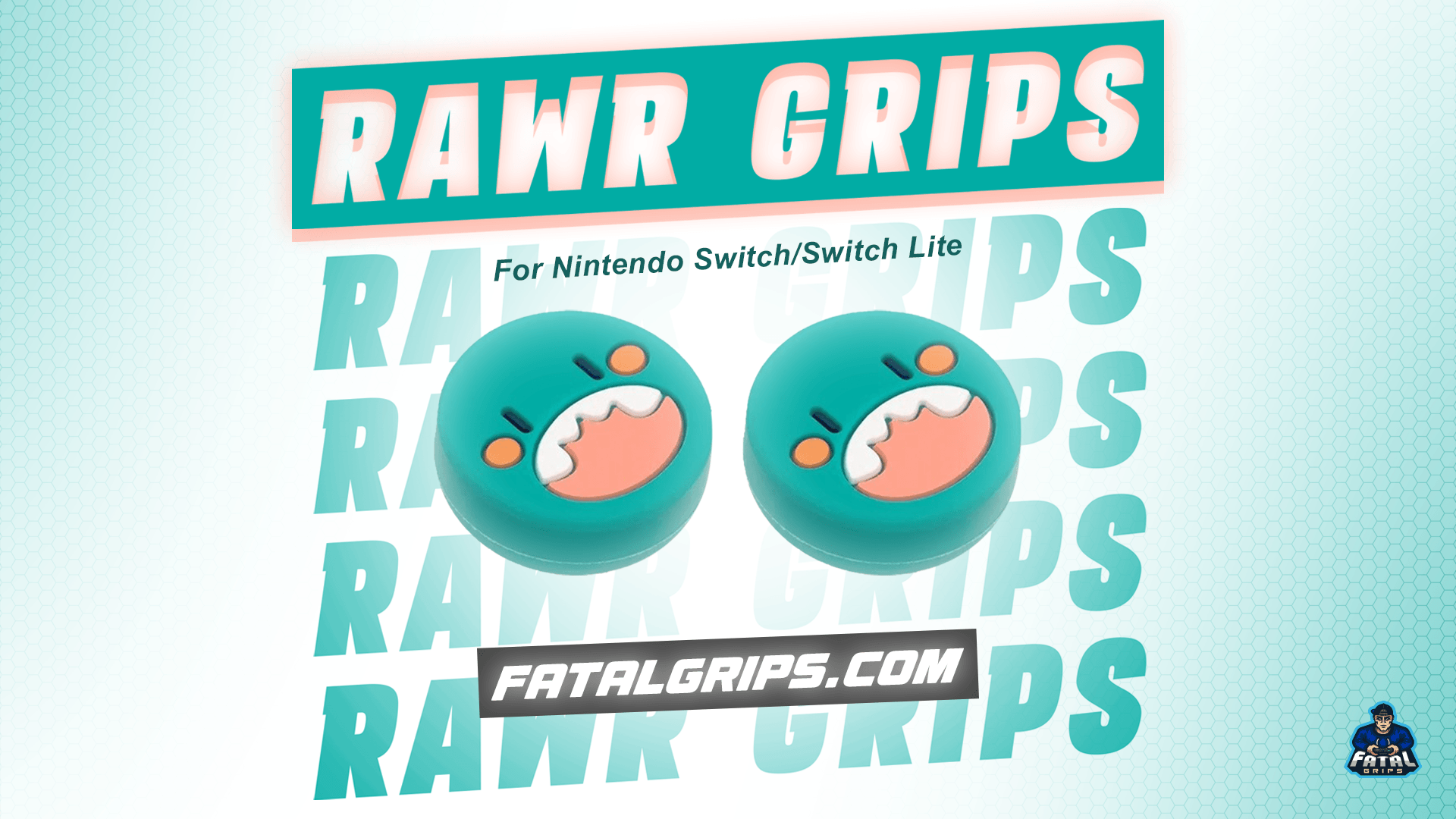 According to most gamers, thumb-drift off is a significant issue when it comes to Nintendo. At some point in time, it might have also happened to you when at a very crucial time, you miss that all-important shot or an easy scoring chance. Then, you sit and wonder what went wrong. More often than not, the issue lies in the stock thumb sticks with very minimal grip.
Introducing these Rawr Grips, that are here to revamp your gaming experience completely. They have an anti-slip surface and are manufactured, so your thumb rests peacefully without slipping. Thumb drift-off is a significant issue for most gamers, and so this helps prevent that. The grips also help preserve the original analogue sticks and protect them from dust and normal wear and tear. Aside from that, these grips are made of soft materials that are easy to slide on and replace whenever needed. They provide a solid, comfortable surface that can help you game easily for long hours without worrying about your controller.
The Rawr Grips are compatible with Nintendo Switch and Nintendo Switch Lite.
Don't like these grips? Check out some of our other listings for more unique designs.