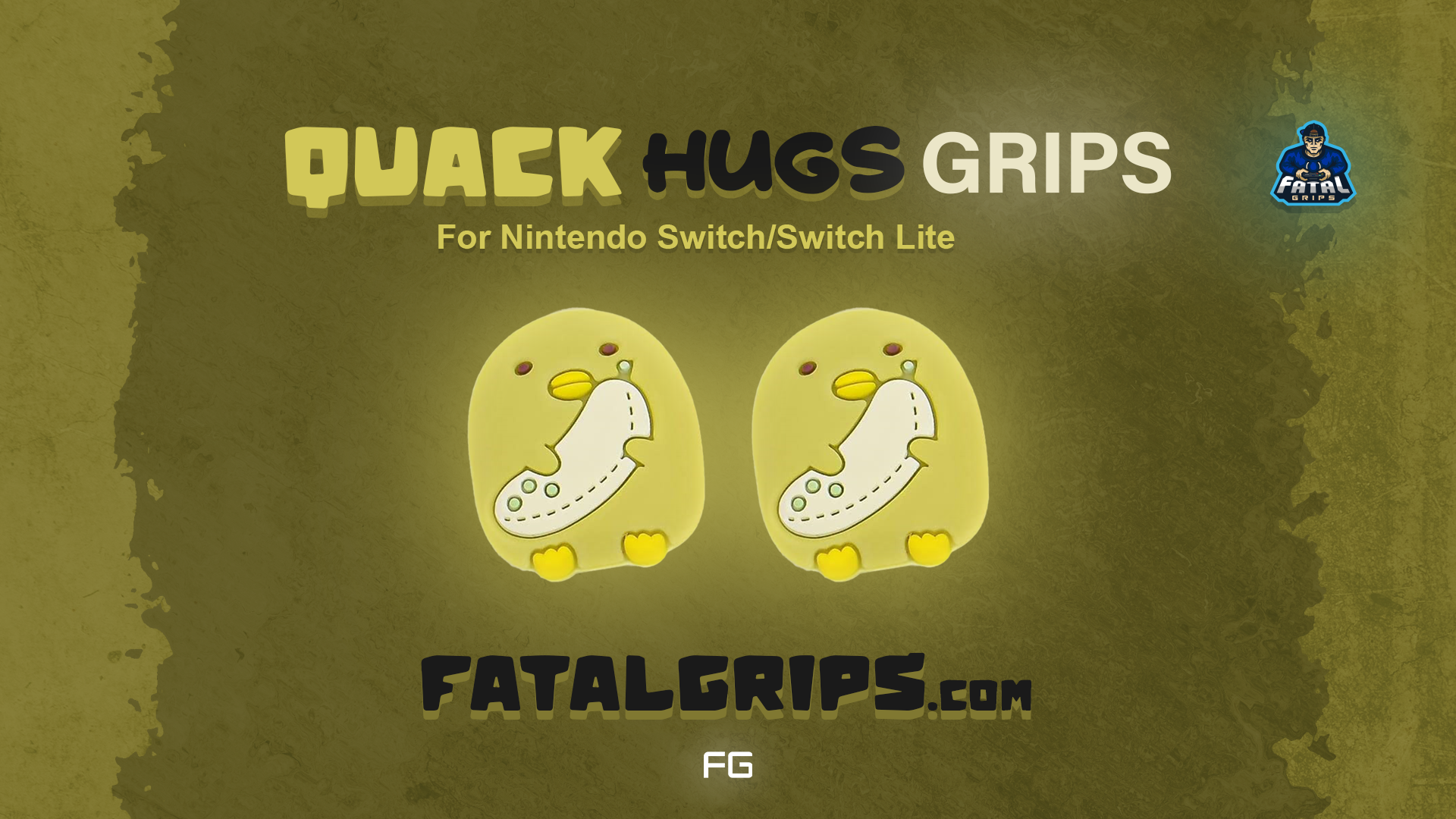 Want to be reminded more about hugs and cuddles while playing some of your favourite games on your Nintendo Switch or Switch Lite? If you do, then you should definitely check out the Quack Hugs Nintendo Switch Grips by Fatal Grips. These grips are compatible with both the Nintendo Switch and the Nintendo Switch Lite. They have a cute design of a duck-like character giving some of the best hugs. 
The Quack Hugs Nintendo Switch Grips are not just for looking cute, they have some performance benefits as well. Fatal Grips specializes in custom grips for video game consoles that provide a massive improvement in the gaming performance of gamers. These Quack Hugs Grips are designed to provide the most optimal amount of grip for fast movements. They are also manufactured using industry-leading materials that help these grips in lasting a long time. You can use these grips for hours every day, and you won't see much deterioration for a long while.
The Quack Hugs Nintendo Switch Grips are available for purchase at the Fatal Grips website right now. So, hurry up and grab them for your Switch as well before they are completely sold out.