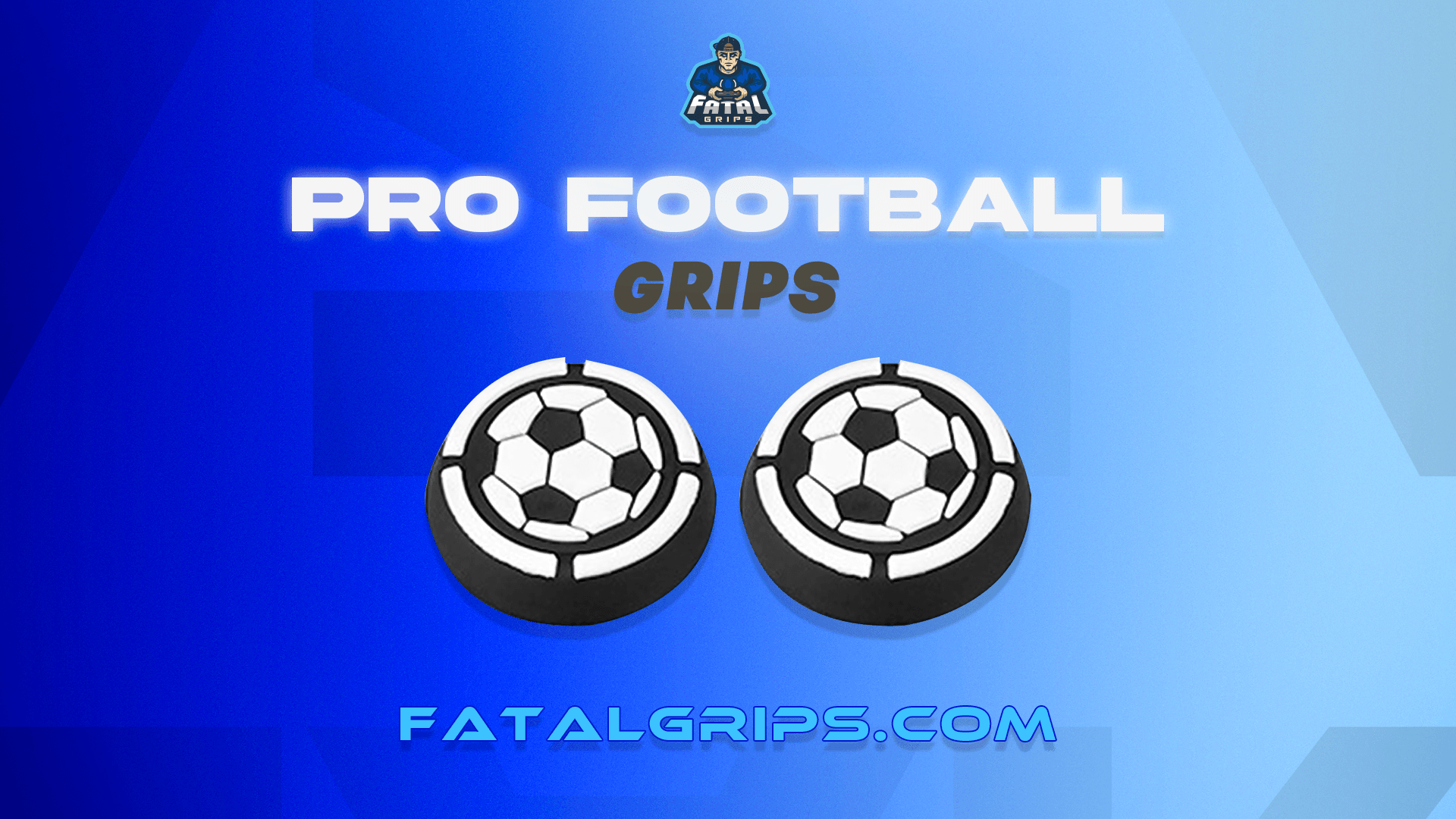 Do you often lose to your friends in FIFA and blame it on your controller? Well, we understand, so we want to introduce to you the all-new Pro Football Grips. These are designed to improve your performance so that you have perfect control over any game you play.
The Pro Football Grips, due to their wide surface and a unique blend of materials, have that extra grip over the stock thumb sticks. They are carefully designed to fit without compromising the controller's original feel. The high-quality materials ensure that the analogue thumb sticks are protected from dust and scratches. They are easy to install and snap perfectly on due to their softness.
These grips are anti-slip, meaning you no longer need to worry about your hands getting sweaty during long hours of gaming. Judging by the design, this accessory is a must-have for someone who is a soccer fan. It blends nicely with the white PS5 controller while simultaneously completing the black and white contrast if used with an Xbox.
The Pro Football Grips are compatible with PS4, PS5, Xbox One, and Xbox Series X/S. To customize your controller in your way, check out some of our other listings.