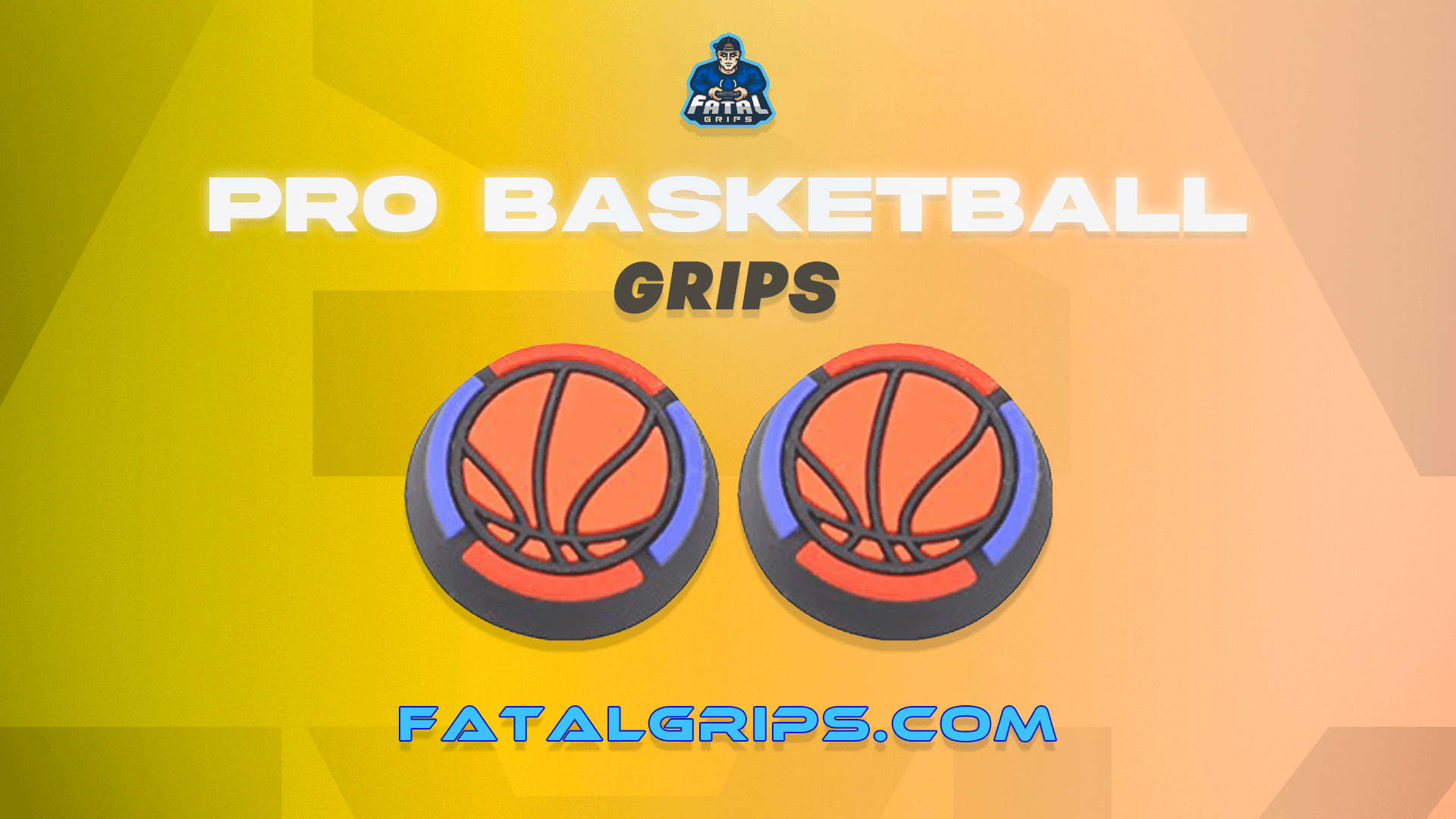 So, you are a fan of the NBA, but sometimes while playing with your friends, you just can't seem to score those goals and often miss out on pretty easy chances. Next thing you know, you pull out all your frustration on the controller and those innocent thumbsticks.
Well, we've got you covered. The Pro Basketball Grips are designed to spread the pressure evenly and protect those sensitive thumbsticks.
In addition, the silicone material provides additional comfort and grip to ease your long gaming sessions. The Pro Basketball Grips are manufactured in such a way that they feel comfortable while maintaining the original shape of the stick at the same time. This reassuring feel is achieved by providing a soft, comfortable finish while retaining the thumbstick's actual height.
Furthermore, these grips have a fascinating design that you can show off in front of your friends. So, whatever console you play on doesn't matter as these Pro Basketball Grips are compatible with the last-gen PS4 and Xbox One and the newer Xbox Series X and the PS5.