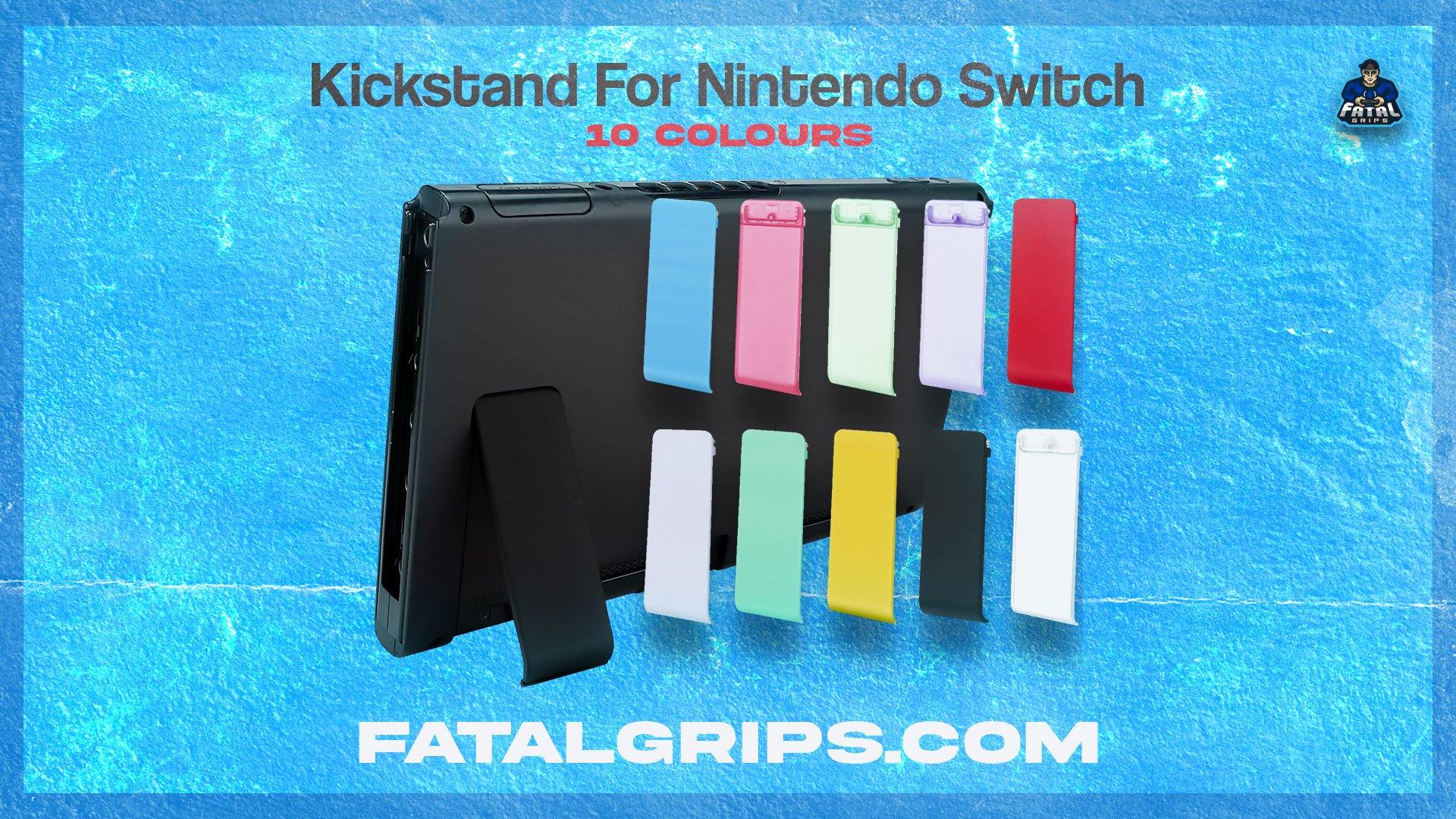 The Nintendo Switch is one of the best consoles out there when it comes to playing video games with your friends in person. Just prop the console up using the kickstand, grab a controller each, and start playing. However, with the kickstand being just s simple piece of plastic, the chances of it breaking are quite high. So, we are here to fix that problem. Check out the all-new Nintendo Switch Kickstand replacements.
However, even if your kickstand is fine, there are other reasons for getting the brand-new Nintendo Switch Kickstand by Fatal Grips. One, they are made with a more durable material. Second, it can be used to add more personality to your handheld console due to its unique color. And finally, having spare parts doesn't hurt anyone.
So, Nintendo Switch users, what are you waiting for? Grab yourself these brand-new Nintendo Switch Kickstands today and play your favorite games with your friends without having to worry about your console falling onto the floor.