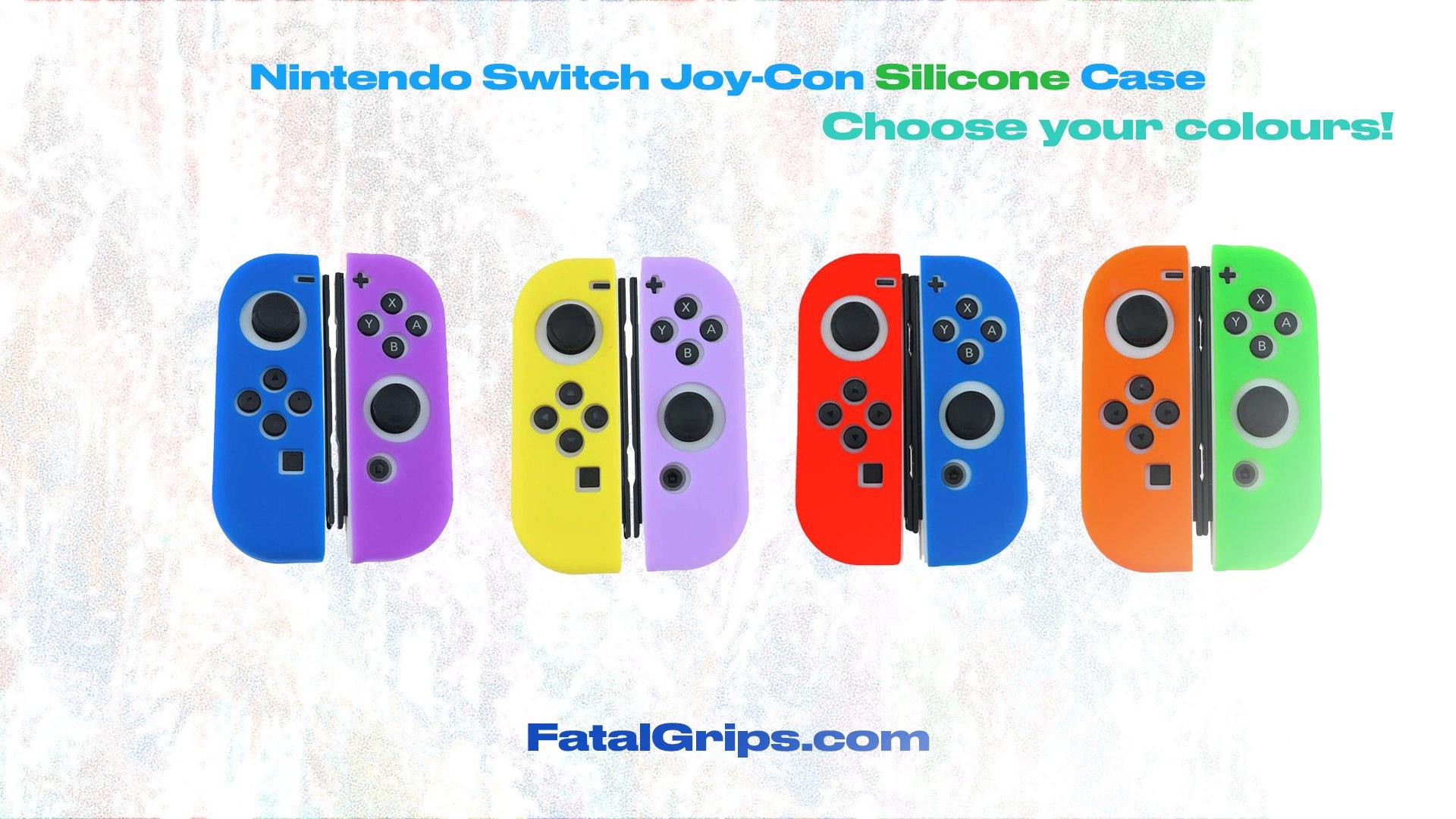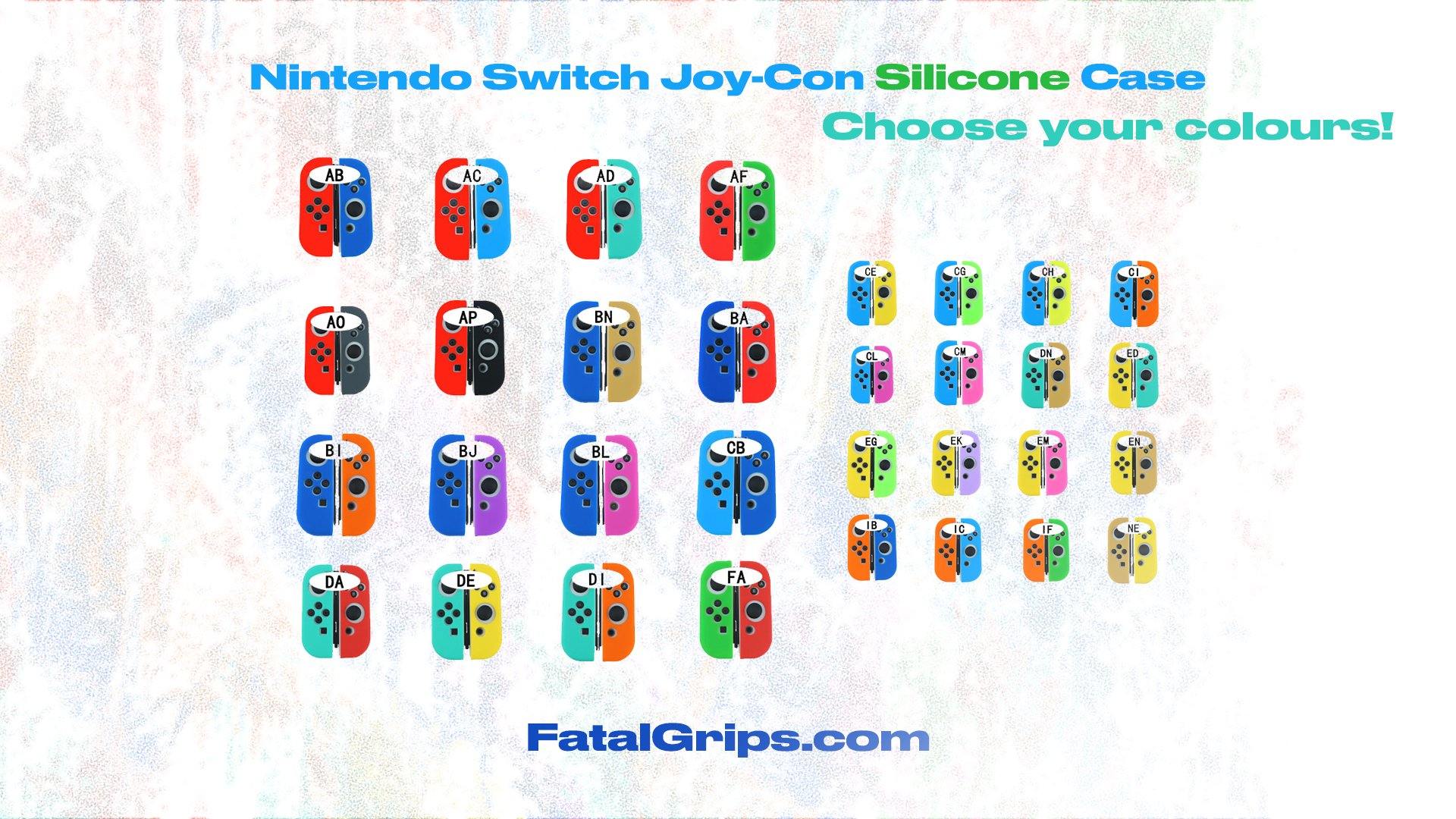 The red and blue accents on the Nintendo Switch have become somewhat of an icon colour combination with the release of this new handheld console. However, this combination is quite out there and hence, isn't compatible with most setup themes. So, to put an end to this issue, we, here at Fatal Grips, have developed a product through which you can revamp your Joycons with whatever colour combinations you want. Check out the all-new Nintendo Switch Joycon Custom Cases.
However, the colours are just one aspect of these fantastic new cases. Along with this feature, you also get extra protection, enhanced durability, improved grip, and comfort. It's truly the perfect product for your Nintendo Switch. So, how do you go about it? Well, the process of choosing your custom colour combination is quite easy.
Simply select the colour you want from the image for both the left and right Joycons and add the corresponding letters for those colours in the description when placing the order. For instance, if you want blue on the left Joycon and green on the right, add BF in the description. It's that easy.
So, what are you waiting for? Grab your Nintendo Switch Joycon Custom Cases today and level up your Nintendo Switch according to your favourite colours.
Supplied as a SET; 1 for left Joycon and 1 for the right
As used by some of the biggest gamers/YouTubers and gaming organizations around the world!