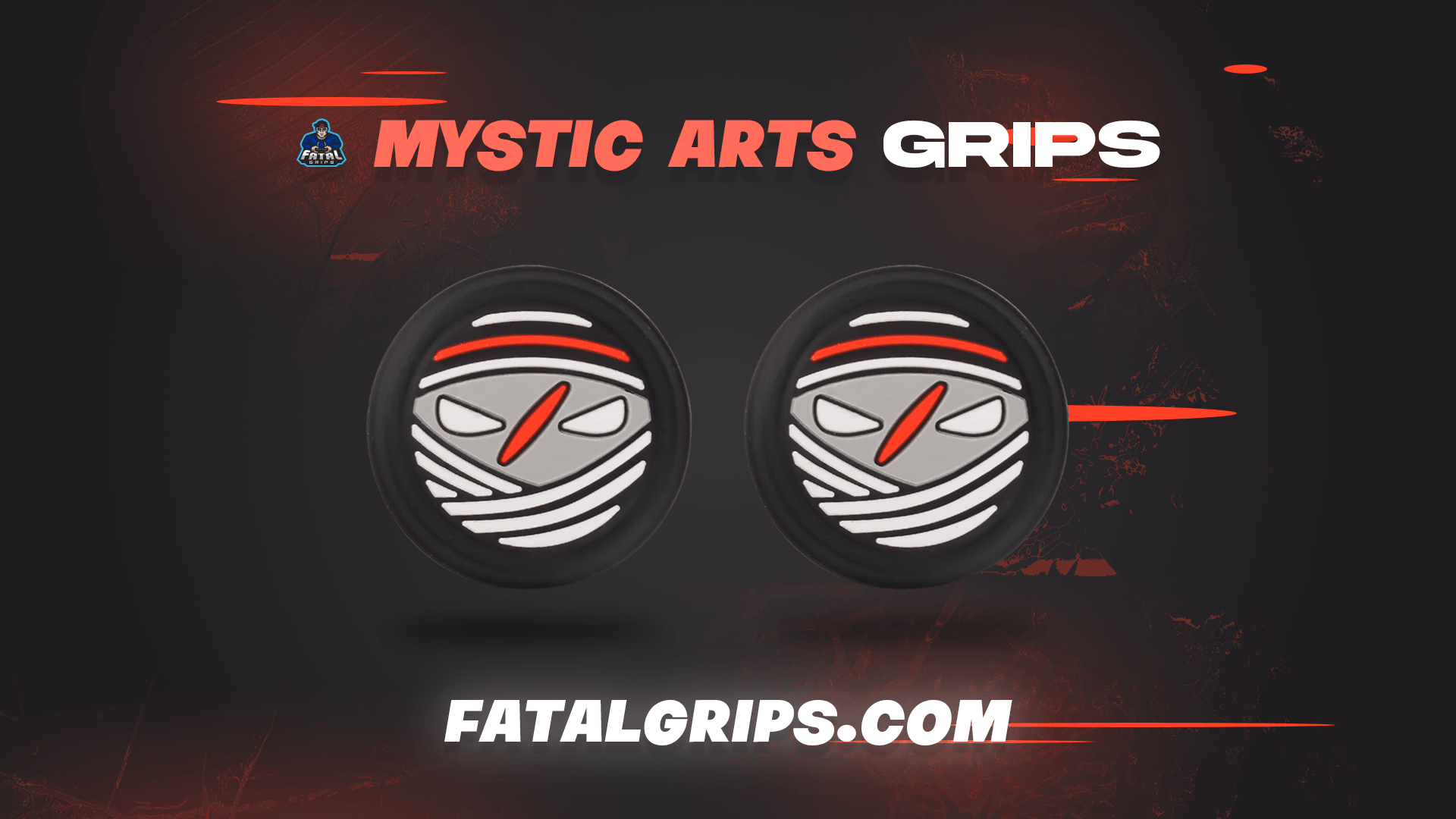 Are you tired of looking at your old controller and wishing you had something that would look more elegant? Well, say no more. Introducing the Mystic Arts Grips grips that are designed with specialized machinery and premium grade materials to give your controller that new refreshing look it deserves.
Besides the aesthetics, the grips are designed carefully to give you a comfortable and pleasant gaming experience, along with that extra grip to take your game to the next level. The silicon grips offer a wide surface to rest your thumb gently.
The added grip allows for effortless movements. In addition, the controller's original thumbsticks are protected from dust, grease and scratches. Moreover, the Mystic Arts Grips are designed so that there is no added height on the analogue thumb stick. This is done so that the original feel of the controller is maintained and the player doesn't have to readjust. The soft materials help put on or replace these grips with minimal effort.
The Mystic Arts Grips are compatible with all PS5, PS4, Xbox One, and Xbox Series X/S controllers.
Don't like the design? Well, check out some of our other listings, and you may find something that suits your style.