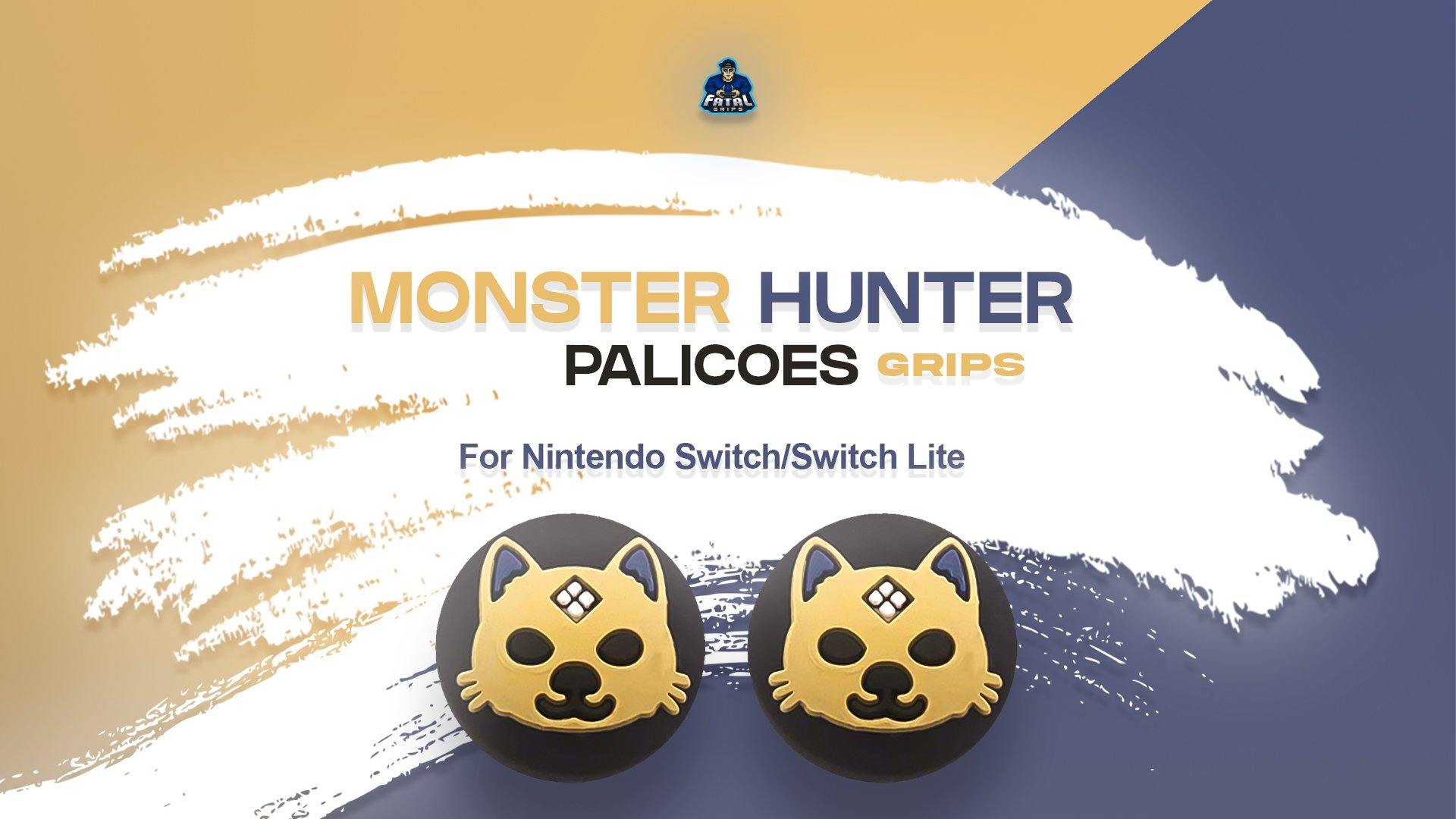 When it comes to taking down gigantic monsters and beasts, only one game comes to mind. Monster Hunter. However, apart from the incredible gameplay, there are some other things that players just love, one of which are Palicoes, the cat-like buddies. If you share the same feelings for these adorable buddies, then we have just the thing for you. Check out the all-new Monster Hunter Palicoes Grips.
The Monster Hunter Palicoes Grips are available for the Nintendo Switch and Nintendo Switch Lite. These premium-feeling grips are perfect for those long sessions of Monster Hunter, as not only do they help with aiming and control, they also are extremely comfortable. Check out the complete list of features down below:
Increased comfort

Improved control and superior handling

Boost in gaming performance

Appealing look

High-quality silicone thumb stick grip cap cover
So, what are you waiting for, Monster Hunter? Grab yourself a pair of these Monster Hunter Palicoes Grips and show your love for that one buddy that's always there by your side, no matter how enormous the monster is.