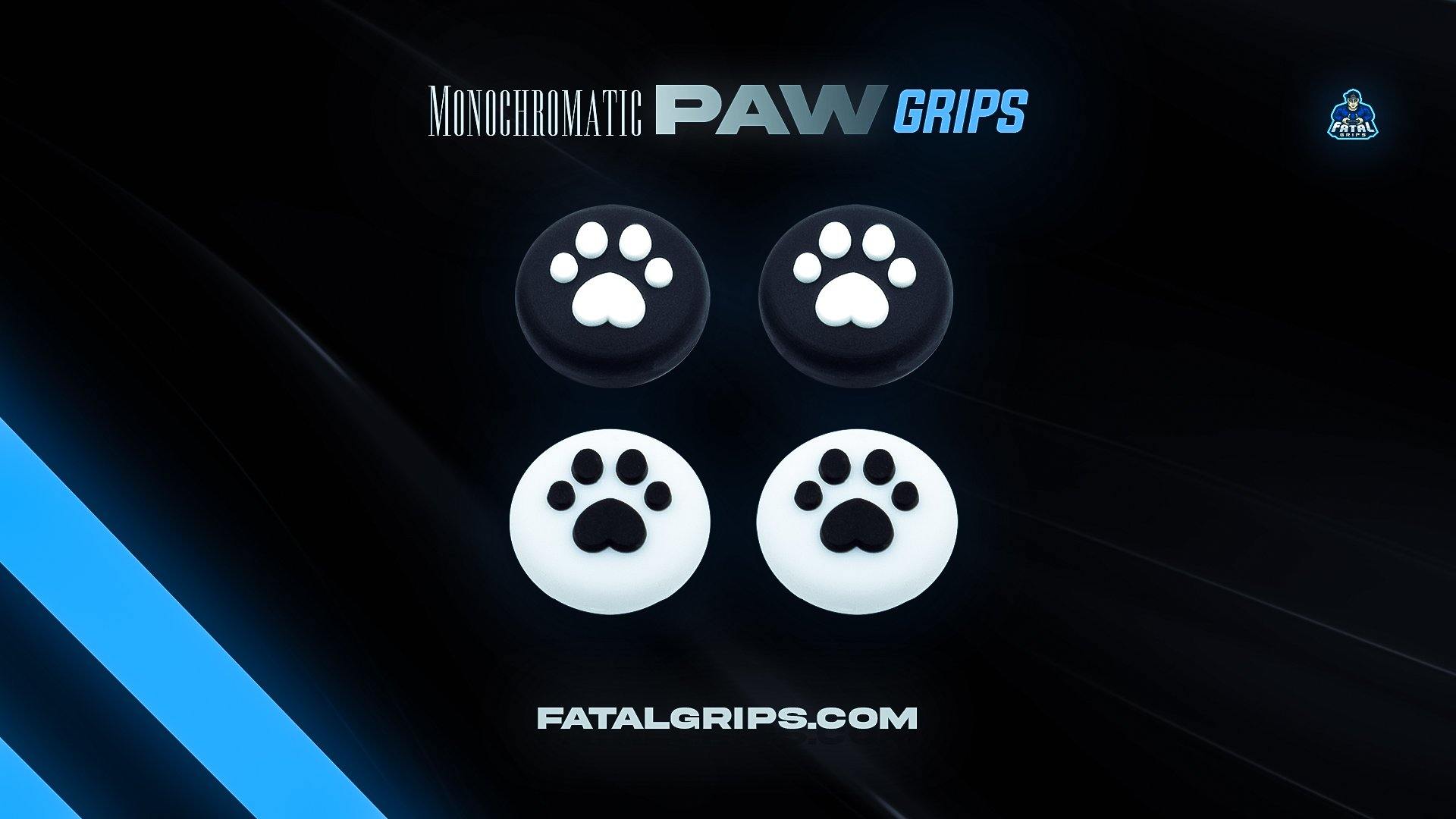 So you like to spend your Saturdays or Sundays gaming on your Nintendo Switch for long hours, sitting at the most comfortable place you can find. You might be all snug and comfortable but, after several hours of gaming, your hands can get tired from smashing all those buttons. What if we were to tell you that we can make this experience even more comfortable? Yes, that's right, with these Monochromatic Paw Grips, you will experience an unmatched level of comfort and won't get fatigued after multiple hours of gaming.
These Monochromatic Paw Grips are made from a high-quality material that is very soft. Once you try these paws, you will most likely never play without them. With our Monochromatic Paw Grips, your comfy gaming weekends will get exponentially more comfortable.
What is better than a product that improves your comfort? Well, a product that is extremely cute, of course. If you feel the same way, you are in luck because not only are our Monochromatic Paw Grips insanely comfortable; they are also super cute. Just look at these cute little paws. These paws look very similar to the paws of a tiny cute little hamster or a guinea pig, or even a small kitten. Thinking about those cute animals makes the gaming experience even more enjoyable. Have a look at the following features that these Monochromatic Paw Grips have to offer:
Increased comfort

Improved control and superior handling

Boost in gaming performance

Appealing look

High-quality silicone thumb stick grip cap cover
The Monochromatic Paw Grips are compatible with the Nintendo Switch and the Nintendo Switch Lite. They are available to buy RIGHT NOW! Well, what are you waiting for? Hurry up and add them to the cart if you want cute and comfortable Monochromatic Paw Grips for your Nintendo Switch.