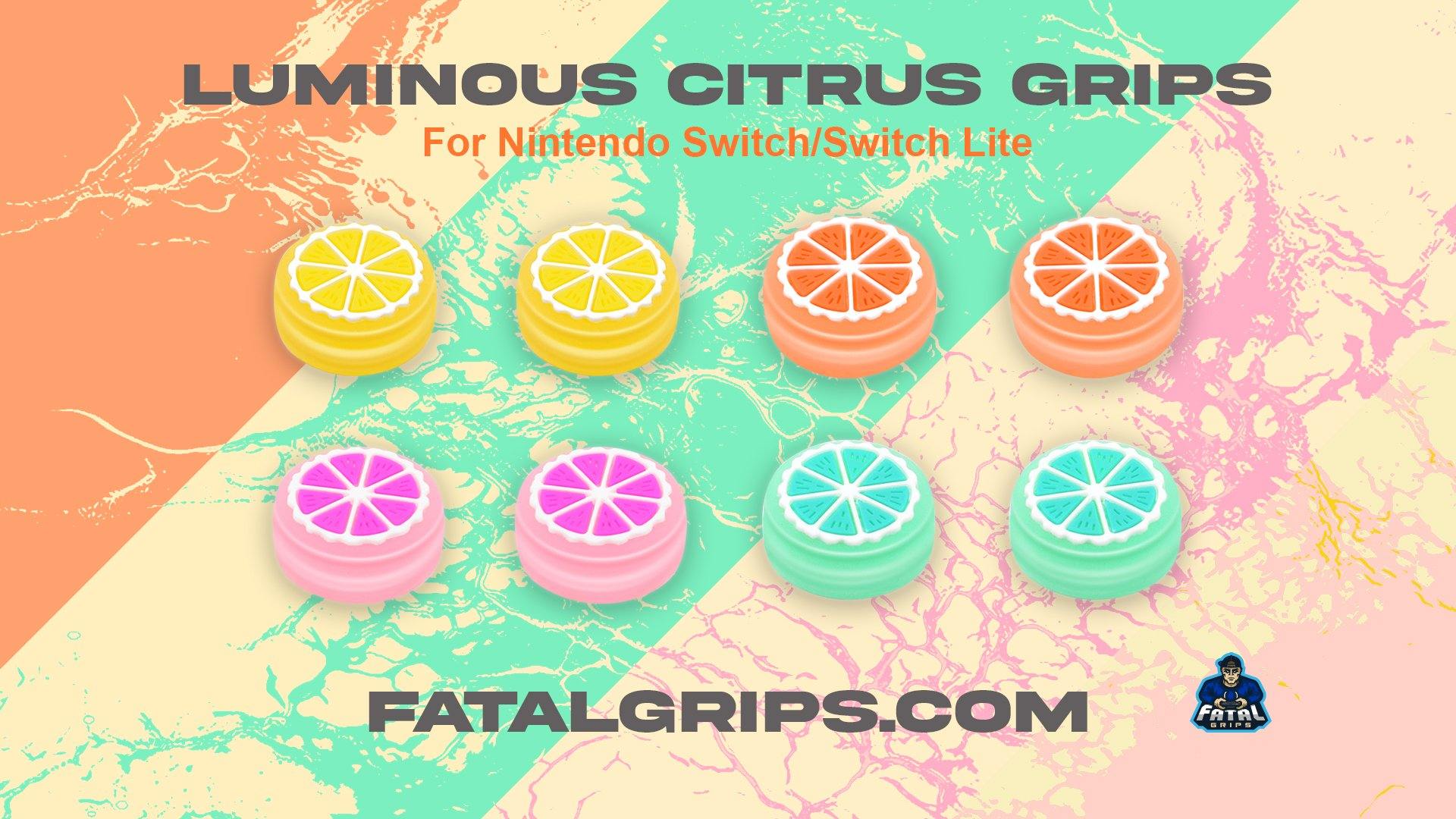 Today, we are here to introduce to you the newest product in our collection of luminous Nintendo Switch and Switch Lite grips. Say hello to the Luminous Citrus Grips. They are comfortable, compatible with both Switch designs, and like other products in the same collection, they glow in the dark.
Similar to all our other products and grips, we take customer satisfaction very seriously. As a result, we have spent countless hours perfecting the Luminous Citrus Grips for all of our customers. Check out the entire list of features that we have packed into these grips down below:
Increased comfort

Improved control and superior handling

Boost in gaming performance

Appealing look

High-quality silicone thumb stick grip cap cover
The Luminous Citrus Grips are available today in a total of four colours, including grapefruit pink, lemon yellow, lime green, and juicy orange. Grab your pair now!