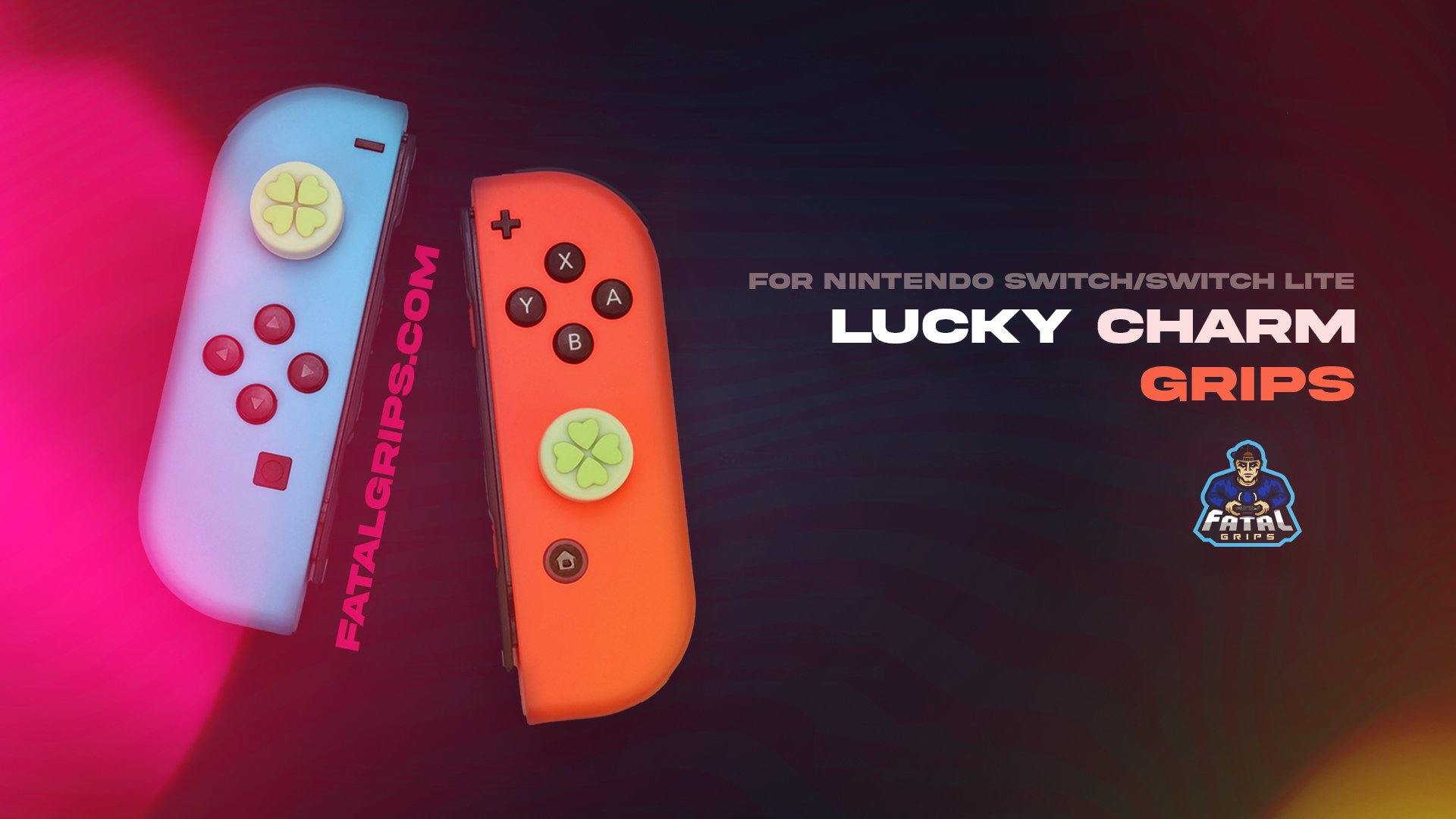 Dominating in video games is mostly about skill and ability. That is something we can all agree on. However, having a bit of luck on your side is always a plus. So, to facilitate that into gaming, we have developed the perfect product for it. Check out the Lucky Charm Grips by Fatal Grips. They feature that highly sought-after four-leaf-clover that is said to bring good luck.
However, apart from promoting good luck, the Lucky Charm Grips have a few other tricks up its sleeve that are going to help you play better and protect your controller's thumbstick grips from daily wear and tear. For more information, check out the complete list of features down below:
Increased comfort

Improved control and superior handling

Boost in gaming performance

Appealing look

High-quality silicone thumb stick grip cap cover
So, what are you waiting for? Grab a pair of the all-new Lucky Charm Grips for your Nintendo Switch or Nintendo Switch Lite and land those trick shots with ease!