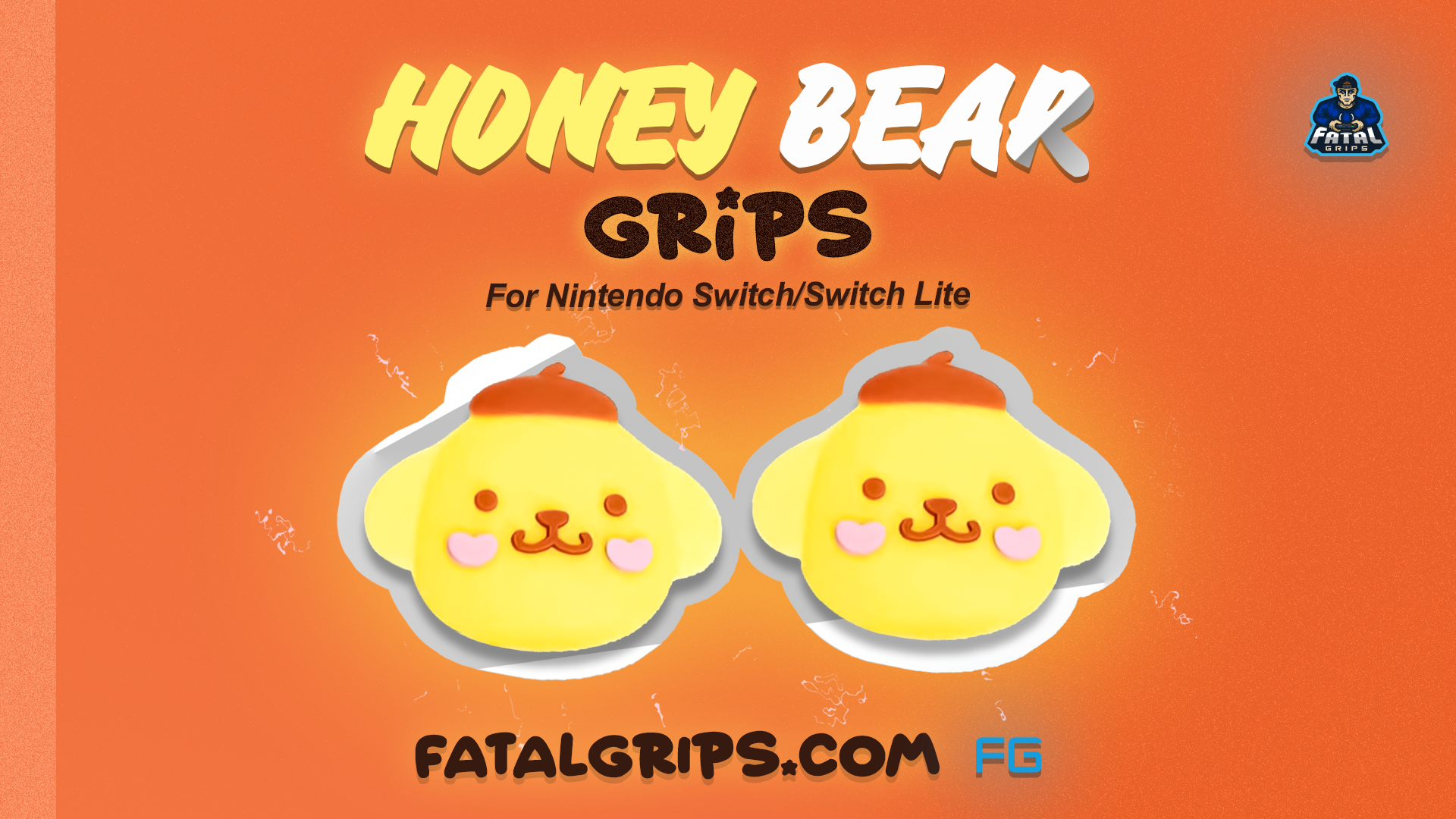 So you like honey? You also like bears and love to game on your Switch. Well, Fatal Grips has a great product for you that you will surely love. These Honey Bear Nintendo Switch Grips by Fatal Grips are super cute and are designed to look like a bear-shaped honey pot. These are compatible with both the Nintendo Switch and the Switch Lite, so you won't have any problems if you have either of the two devices. 
Fatal Grips specialize in manufacturing high-performance accessories, and a lot of this ideology has been trickled down for these Honey Bear Nintendo Switch Grips as well. These grips provide the optimal amount of grip and thumb feel so you can make precise movements and get better at playing games on your Switch. They will also last a long time as they are built with solid and tough materials. Even if you use them for thousands of hours, they aren't going to fade or show any other forms of wear.
To get these grips for your Nintendo Switch, check out the Fatal Grips website right now, where they are available for purchase. You better hurry up or they might go out of stock.