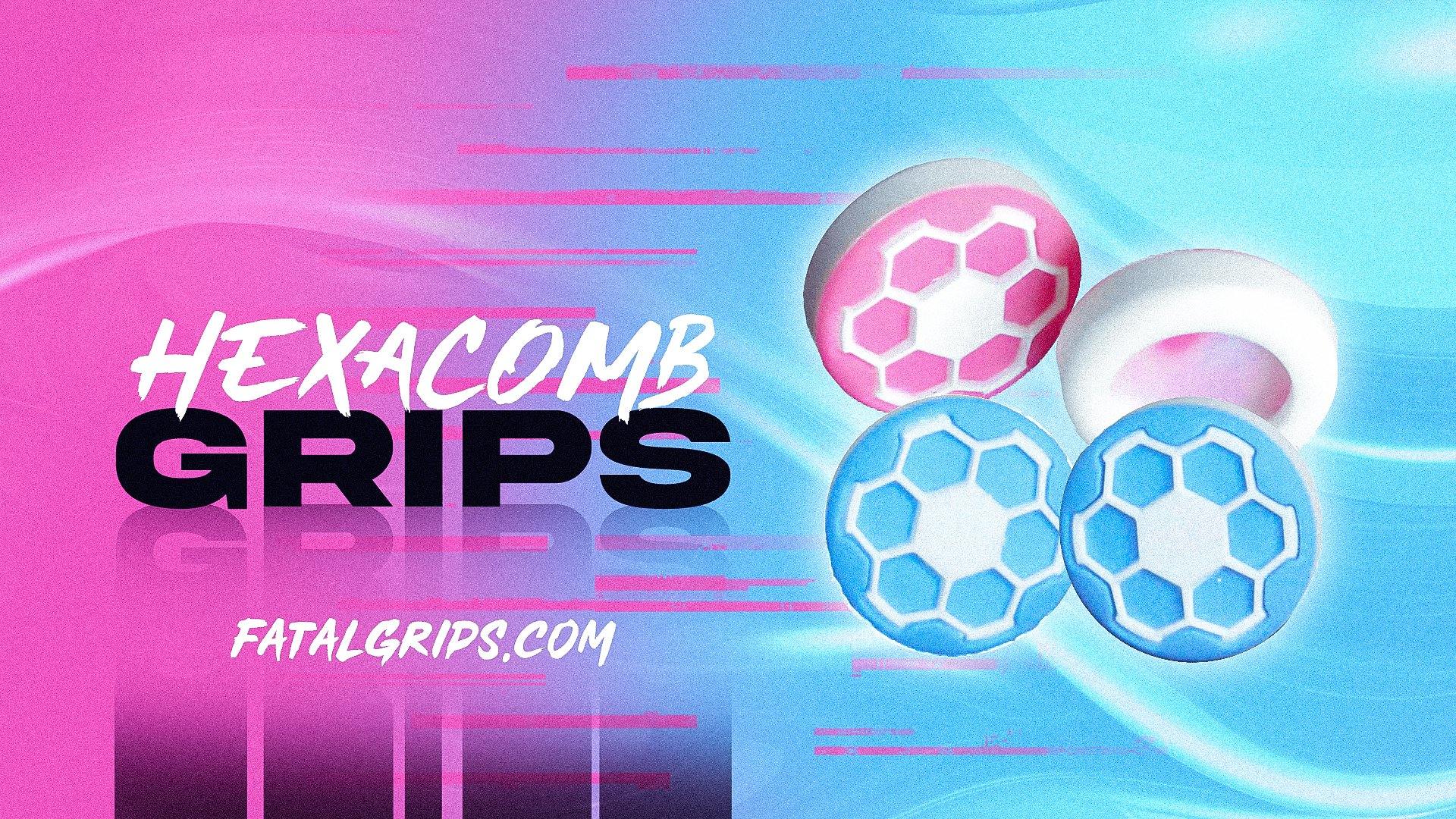 Bored of looking at those generic, plain, old analog sticks on your Xbox One controller? Want to add a bit of personality and colour? Well, Fatal Grips has just the product for you. Check out the all-new Hexacomb Grips. They flaunt a unique new design with either pink or blue accents, perfect for personalizing your Xbox controller.
But there is more, a lot more as these grips aren't just for aesthetics. These grips are made from high-quality silicone which ensures that they are highly durable and long-lasting. Equip these grips onto your controller and forget about having to change them every few months.
Still not convinced, well, we have more. Check out all these features you get from using these all-new Hexacomb Grips:
Soft feel designed for increased comfort

High-quality silicone thumb stick grip cap cover for Xbox controllers.

Improved control and superior handling

Improved gaming performance perfect for all-night gaming sessions

Adds colour accents and personality to your controllers.
So, what are you waiting for? Grab your pair of these all-new Hexacomb grips today and entire the world of comfort and style. It is time for you to level up.
Works great in games like:
Call of Duty: Modern Warfare

Forza Horizon

Fortnite

Gears of War

PUBG

Halo
Supplied as a SET; 1 for left analog stick and 1 for the right analog stick.
As used by some of the biggest gamers/YouTubers and gaming organizations around the world!