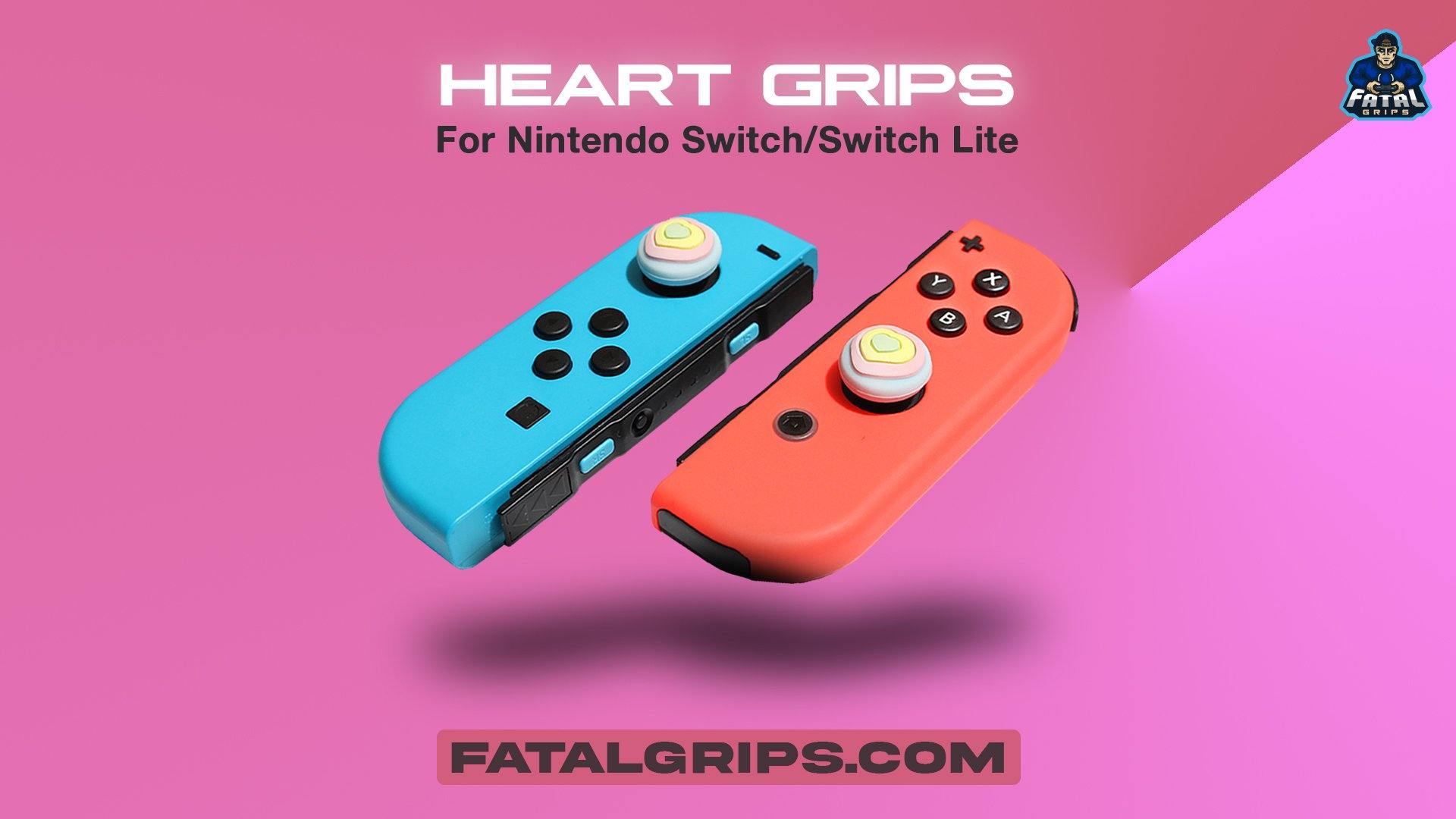 If you are reading this, it's safe to say that a portion of your heart is reserved for gaming. Why wouldn't it? Gaming is freaking awesome. It's fun, the perfect hobby, and if you are really good, it can bring in racks of cash. So, for all those who love gaming, we have the perfect product for you. Check out the all-new Heart Grips for the Nintendo Switch and Nintendo Switch Lite.
To have the best possible gaming experience, it is important to take care of your gaming console, especially the controllers, as they take most of the beating. As a result, we have developed the Heart Grips with premium quality materials that protect the thumbsticks from any damage. But that's not all. Check out the complete list of features down below:
Increased comfort

Improved control and superior handling

Boost in gaming performance

Appealing look

High-quality silicone thumb stick grip cap cover
Take care of your controllers with the all-new Heart Grips. They are available now for the Nintendo Switch and Nintendo Switch Lite. Grab yours today!