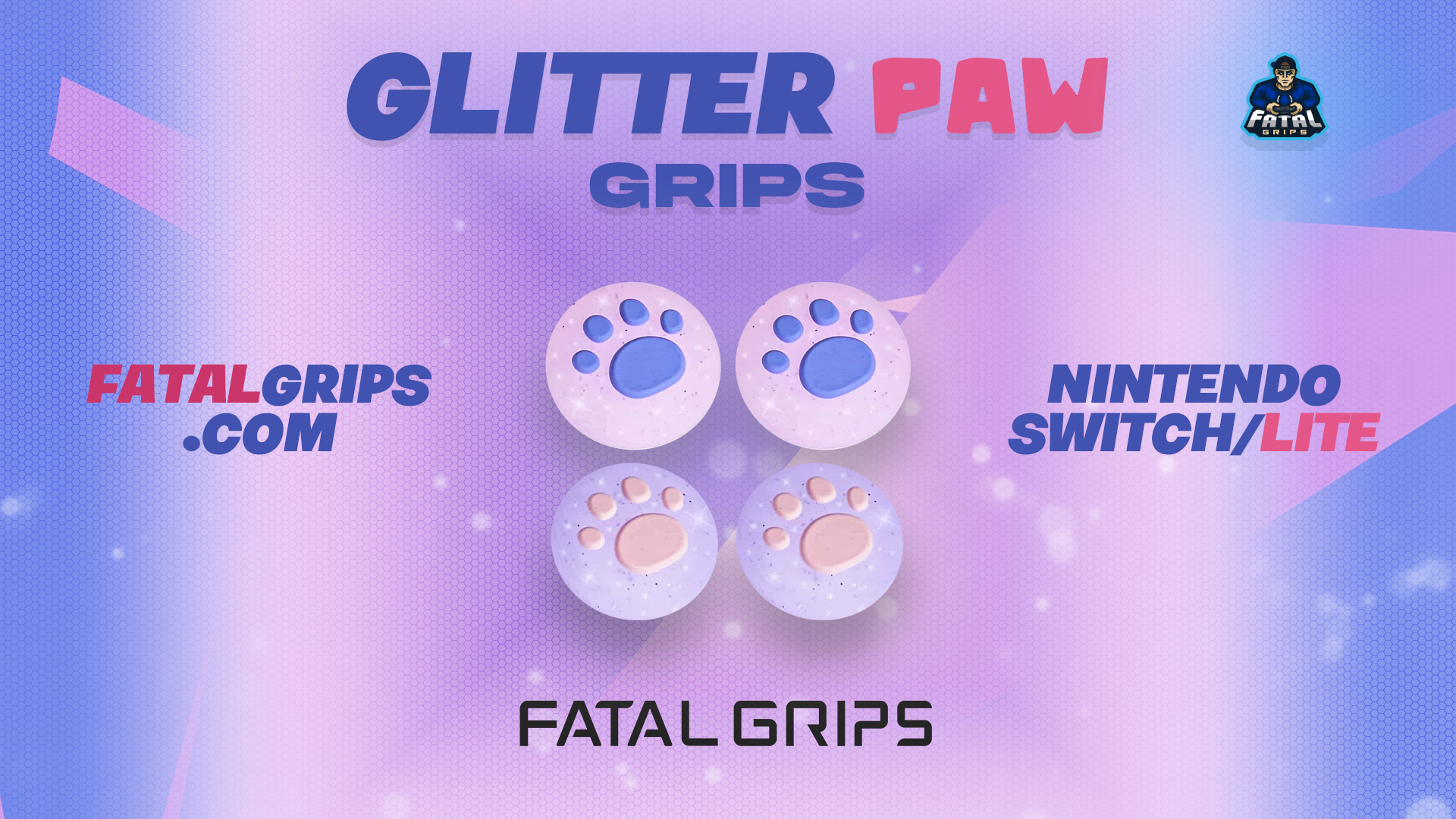 What do cat paws and the Nintendo Switch have in common? They both are tiny, cute, and fun to play with. Who doesn't love cats and kittens? Us Nintendo Switch gamers sure do love them. There is just something about those cute kitty paws that we just can't seem to get enough of them.
What if we were to tell you that there is something out there that combines the cuteness of cat paws with the Nintendo Switch. We are talking about the Glitter Paw Grips by Fatal Grips. And yes, you heard that right, "GLITTER". The Glitter Paw Grips look super cute with the paw-shaped design on them and all the glitter they are covered with.
Not only are the Glitter Paw Grips super cute, but they are also quite useful. As they are designed with keeping a gaming first approach, they help improve your in-game performance when you play on the Switch. They provide just the right amount of grip and tactile feedback. They are also quite comfortable to use for long gaming sessions.
The Glitter Paw Grips are compatible with the Nintendo Switch and the Switch Light. So hurry up and grab one from the Fatal Grips store before they get out of stock.