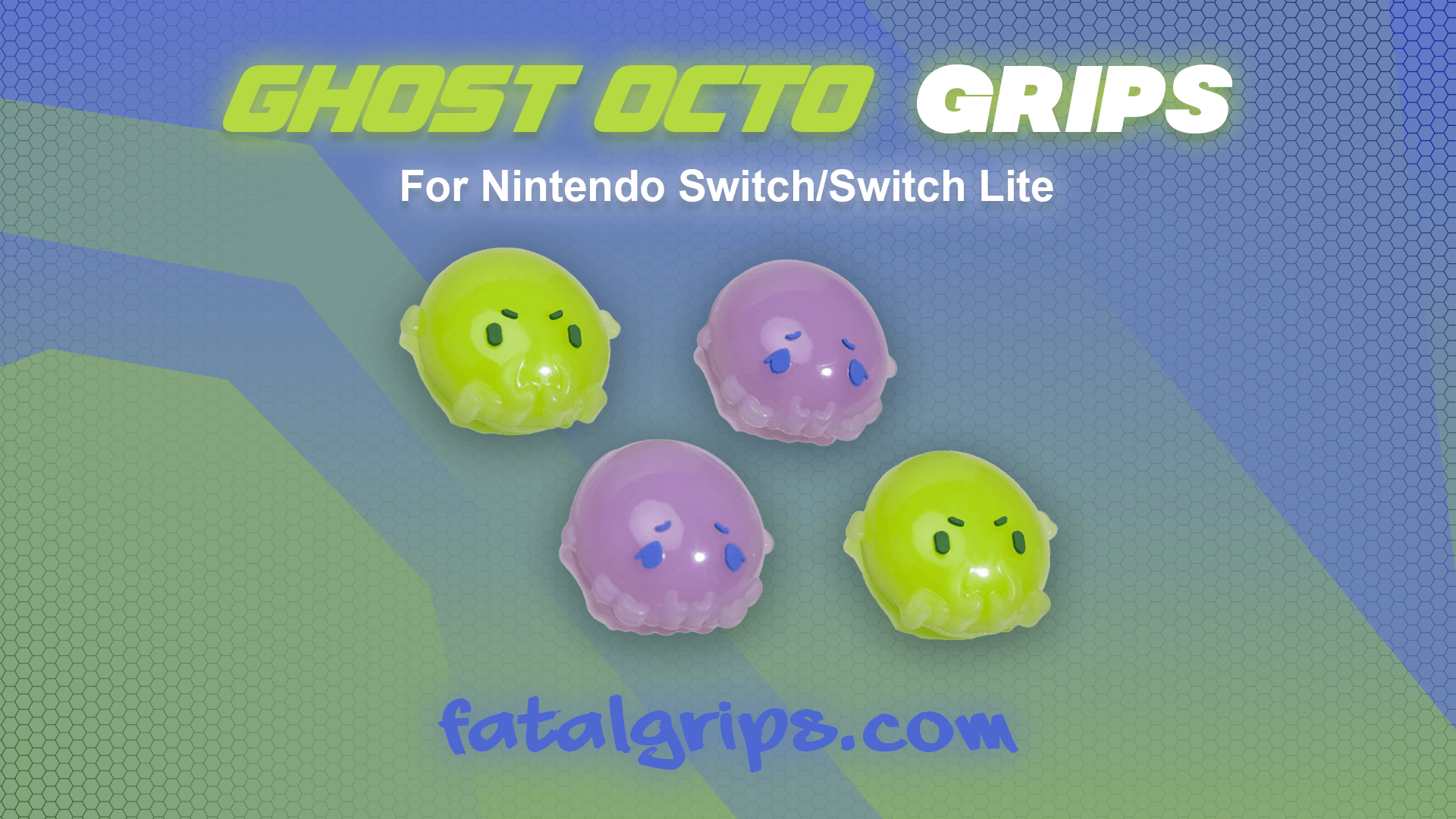 Looking to spice up your console grips?
No need to be worried because Fatal Grips has you covered. Your thumb will thank you for switching to the Ghost Octo Grips, which feature a plush, ergonomic shape and a pleasing colour palette. Your thumb's gentle pressure on the stick will more than make up for the stick's newfound height.
The silicone construction also makes for a more comfortable and secure grip, perfect for those continuous gaming sessions. The grips are designed to fit snugly while still allowing the stick to keep its standard profile. A plush, welcoming coating applied over the actual height of the thumbstick creates this reassuring sensation.
Not only are these grips effective, but they also feature a unique design that will undoubtedly impress your pals. The Ghost Octo Grips are compatible with Nintendo Switch and Switch Lite.