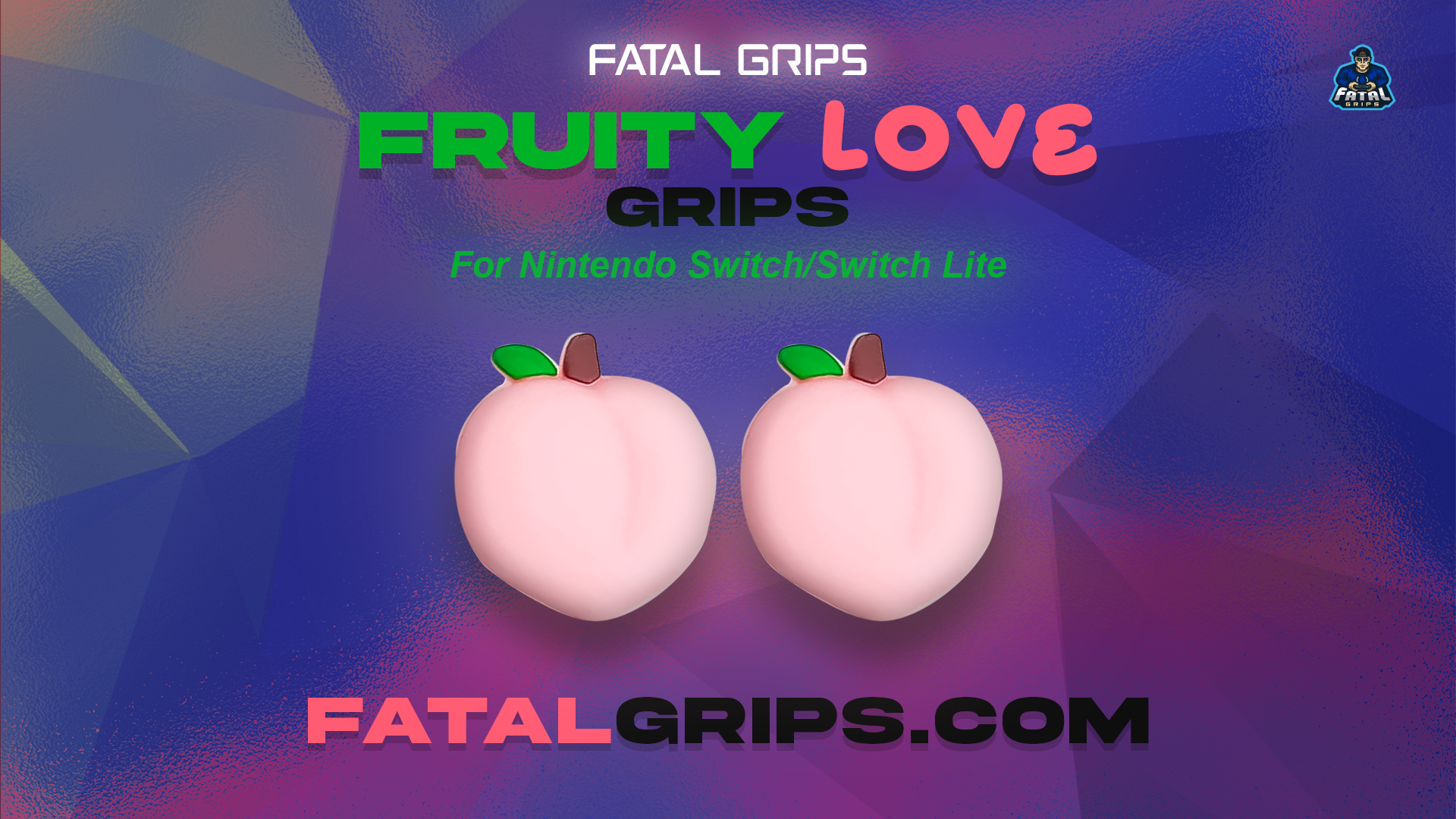 What's the best gift that you can give to your significant other who loves playing video games on the Nintendo Switch. The Fruity Love Nintendo Switch Grips by Fatal Grips are great for this. They are compatible with the Nintendo Switch and Switch Lite. When you give them as a gift, they are great at expressing affection with their fruity heart-shaped design. But if you are not looking to buy a gift for someone, you can just get them for yourselves. They will level up the looks of your Switch and give it a fruity vibe. 
Besides looking great, the Fruity Love Nintendo Switch Grips are also super comfortable and help you get better at video games. They are designed to provide the most optimal amount of grip that can help you make precise movements with your thumbs. They are also made with a material that is so comfortable that you can practically use them for hours and not feel any pain in your thumbs. 
The Fruity Love Nintendo Switch Grips are available for purchase at the Fatal Grips website right now. So, hurry up and grab them for your Nintendo Switch before they are all sold out.