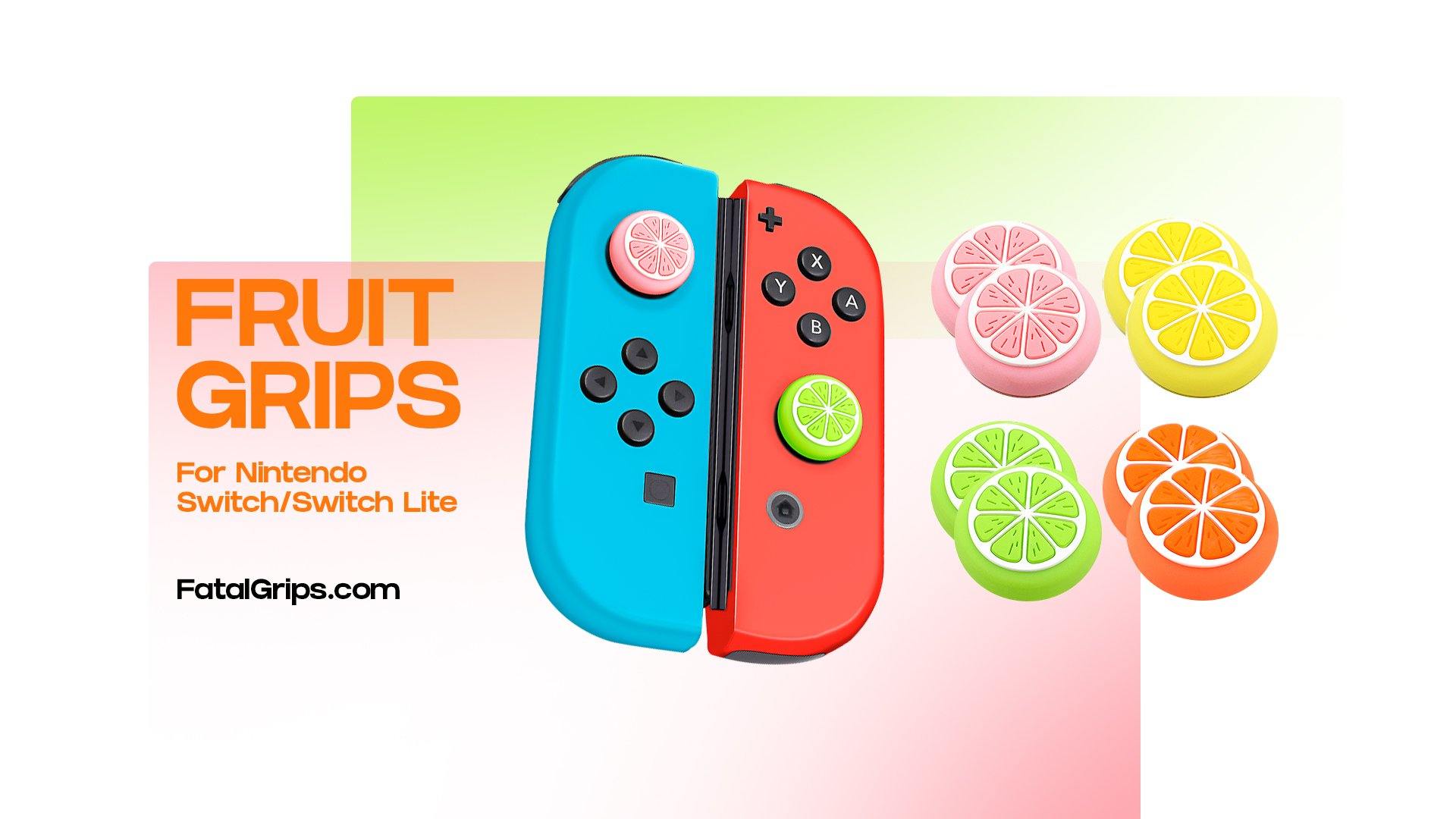 Though the Nintendo Switch with many different colour variant looks pretty cool, there is a section of the console which we think needs something more. We are talking about the Joy-Cons Thumbsticks. With their original black colour, they seem dull and quite boring. So, to add an extra bit of colour and bling to your Nintendo Switch, we bring you the all-new Fatal Grips'  Fruit Grips.
These are specially designed grips for your Nintendo switch which not only look good but also come with an entire list of added features. Don't believe us? Check them out for yourself down below:
Increased comfort

Improved control and superior handling

Improved gaming performance

Upgrade your controllers look

High-quality silicone thumb stick grip cap cover for Nintendo Switch Joy-Con
They are developed with the highest quality silicone material which makes them extremely durable and comfortable, making them the perfect pair of grips for your Nintendo Switch. Plus, the fruit shape print on the top isn't just for aesthetics. They provide users with that extra level of grip they need to improve their aim while playing games like FPS shooters.
So, with so much packed into a single grip, these are definitely worth buying.