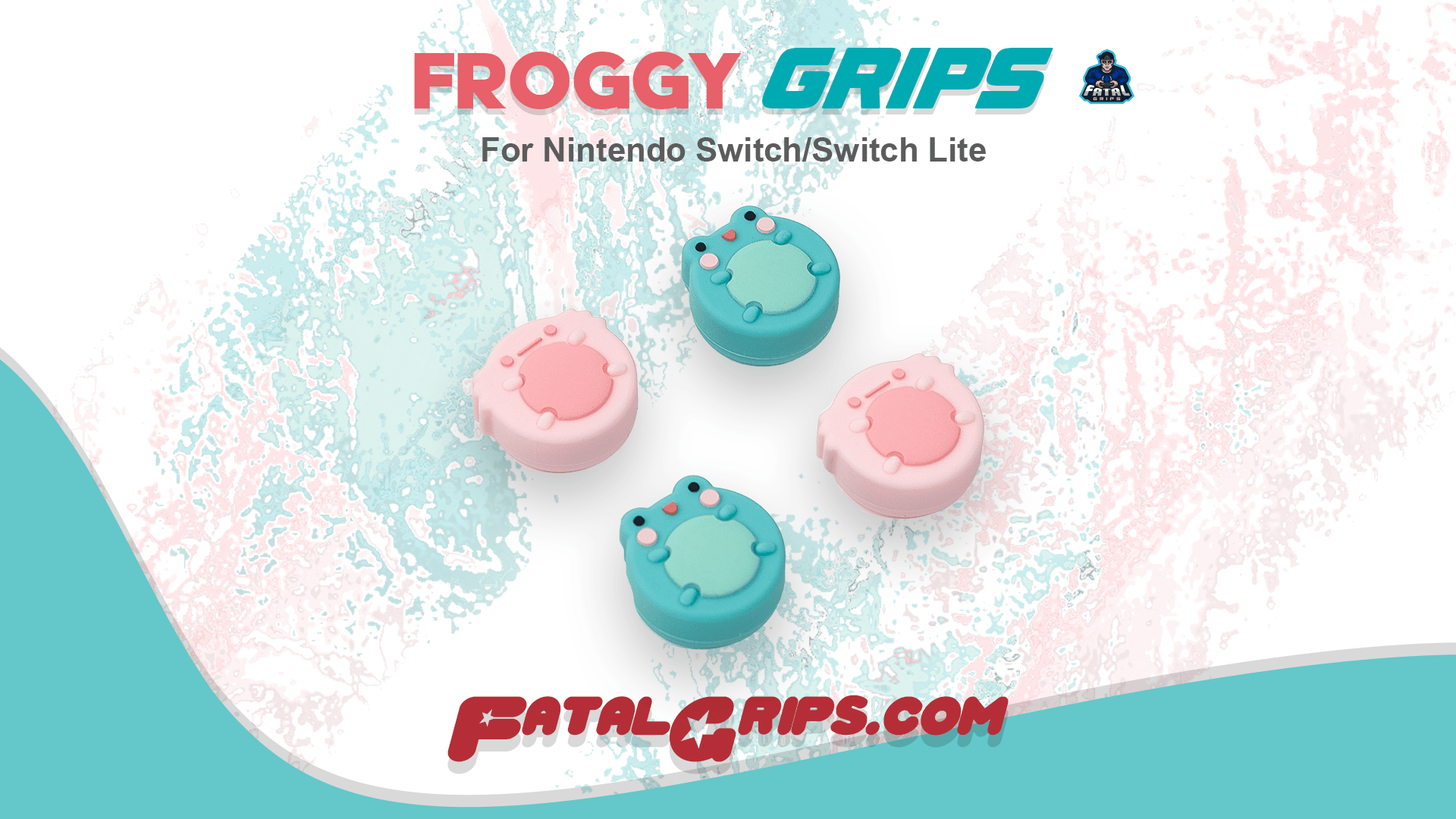 Now, who doesn't love cute little froggies? These fascinating Froggy Grips are designed to give your controller the vitality it needs to stand out. The frogs, with their small, adorable eyes and cute faces, will surely be a notable addition to your collection. In addition, the enchanting grips, with their flat-edged design, will most likely be the envy of your friends.

The Froggy Grips are tailor-made for Nintendo's Joy-Con, which means replacing them requires minimal effort. Furthermore, they are made of odorless and non-slip silicone material, which ensures smoothness while providing sufficient grip at the same time for long, uninterrupted gaming sessions. The added resistance enhances the overall gaming experience. The grips also ensure that the stock thumb grips are protected from dust and stains, so they don't get damaged. The flat-edged design also offers ample space to rest your thumb, and so, and this allows for subtle movements with ease.
Th Froggy Grips are available in two colours; teal and pink. They are compatible with Nintendo and Nintendo Switch Lite.
Don't like this design? Check out some of our other listings to find different designs that might suit your style.