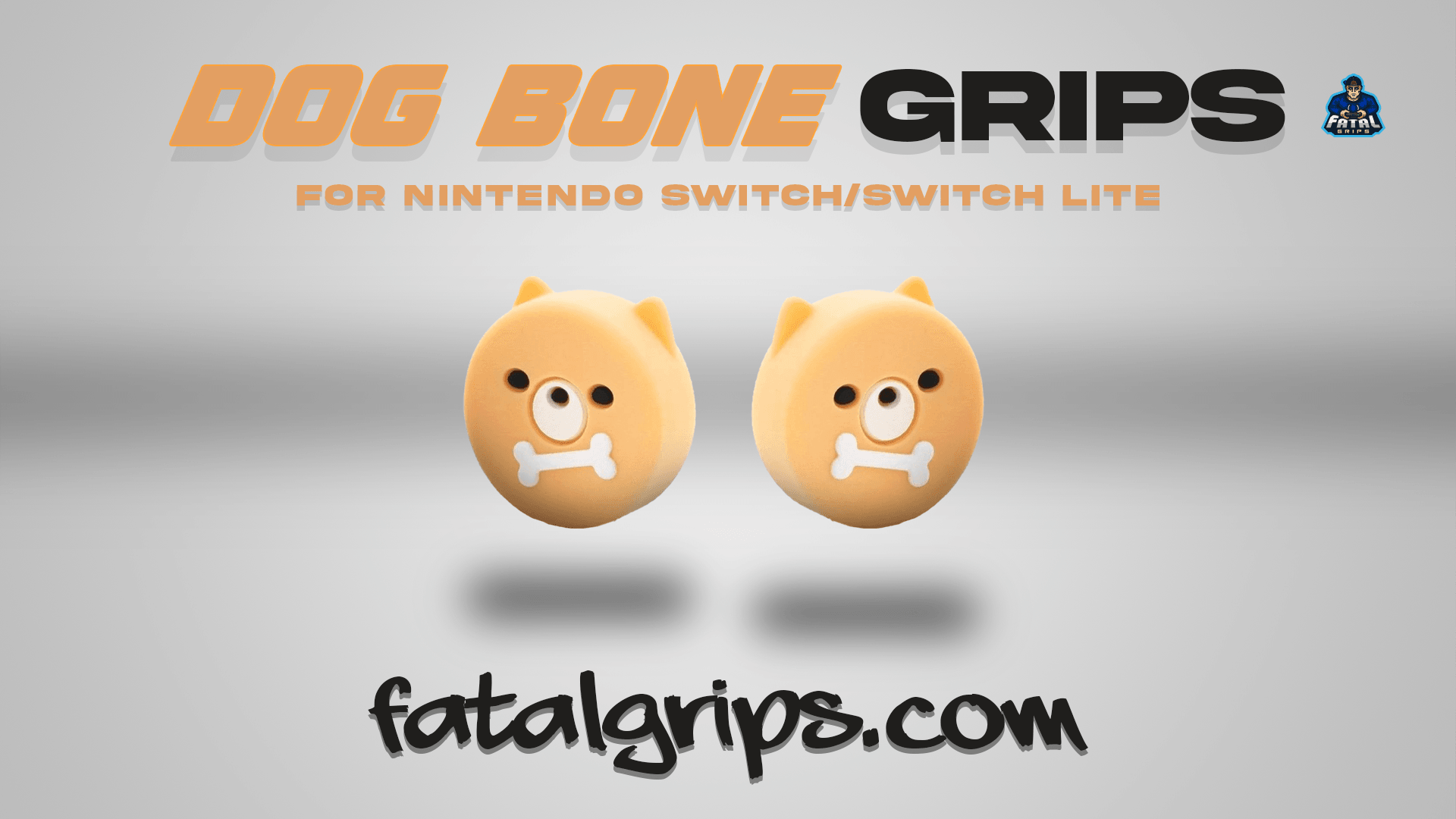 Give your Joy-Con a whole new look with the Dog Bone Grips, designed specifically for Nintendo. The adorable and appealing design adds a bit of a charm to your controller, making it look and feel different and aesthetically pleasing.

The Dog Bone Grips have a wide surface for effortless movements and are easier to put onto your controller due to the soft collection of materials used. The grips protect your thumb sticks from stains and scratches. Furthermore, the increased grip results from added resistance bundled with the specialized, comfortable material used to make these. The grips prevent sweaty hands from drifting off the stick at crucial moments, thus amplifying your gaming experience. The grips don't heighten up the stick when attached to the controller. This is so that the original feel of the stock controller's thumb stick is unchanged.
The Dog Bone Grips are compatible with Nintendo Switch and Nintendo Switch Lite.
Don't like these grips? Check out some of our other listings for more unique designs.