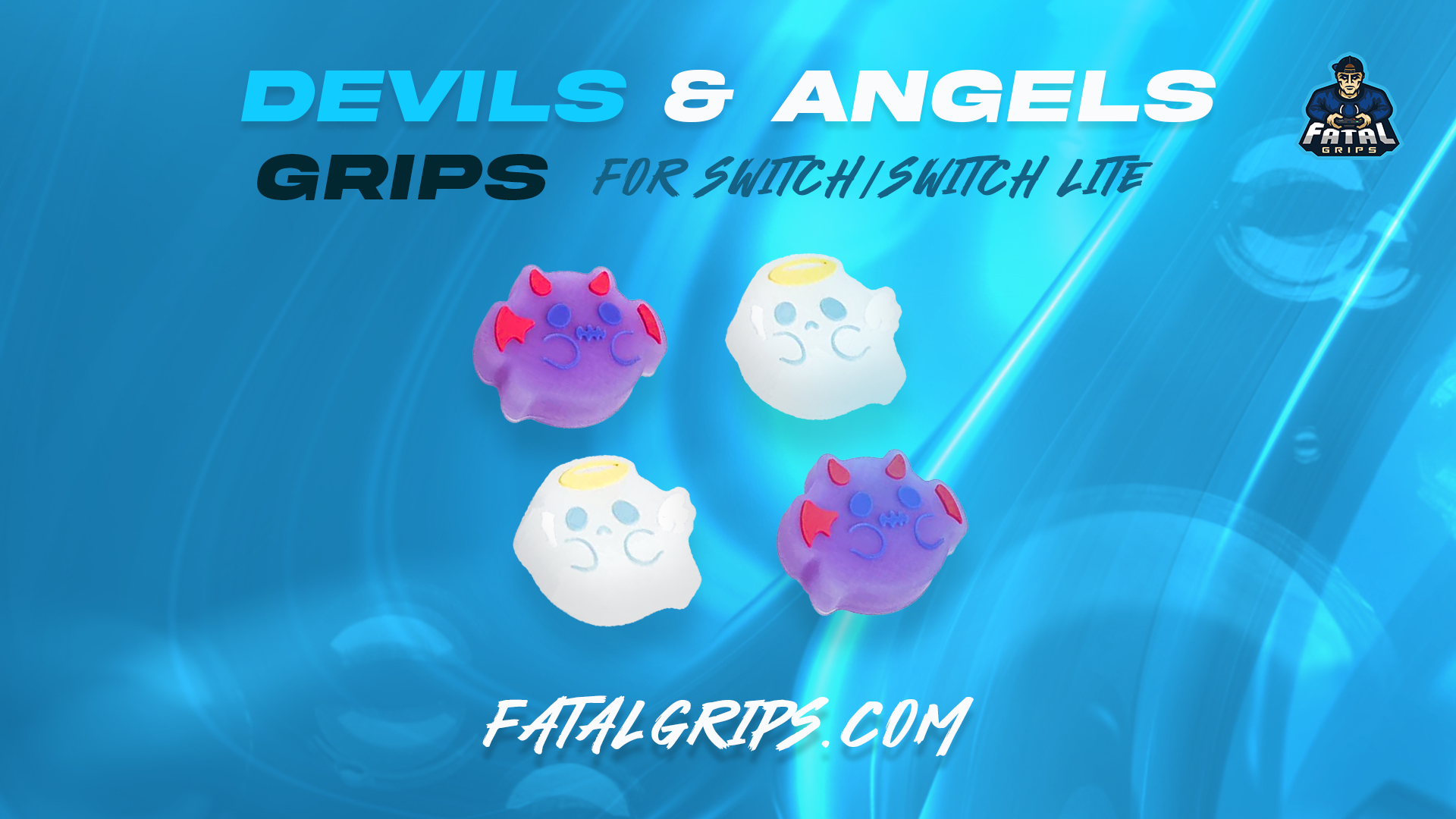 If you are somewhat interested in devils and angels but not exactly how they are portrayed in movies but in cute and soft appearance, then you would love these pairs of Nintendo Grips. Without these grips, there is a huge chance that you can strain your thumbs if you play for a long period of time. Who wouldn't want to enjoy their free time playing their favourite games without any risk? We have brought a couple of devil and angel pairs for you, which you would love.
Why Buy From Us?
We have made these Nintendo Grips with the best type of materials we could find in this price range, meaning you won't find such a good offer anywhere else. We are confident in our products as these are made with special care, and we are here to give our customers a better experience. Buying Nintendo Grips will not only allow you more comfort but there will be better durability too.
More Features?
Surprisingly there are more features which are the following:
Extreme grip & comfort for improved gaming
Replace worn or ripped caps
Protect your analog sticks from wear and dust
Easy to replace (Simply push over the top of the original analog sticks)
Hybrid silicone TPU material provides a lot of grips and is long-lasting.