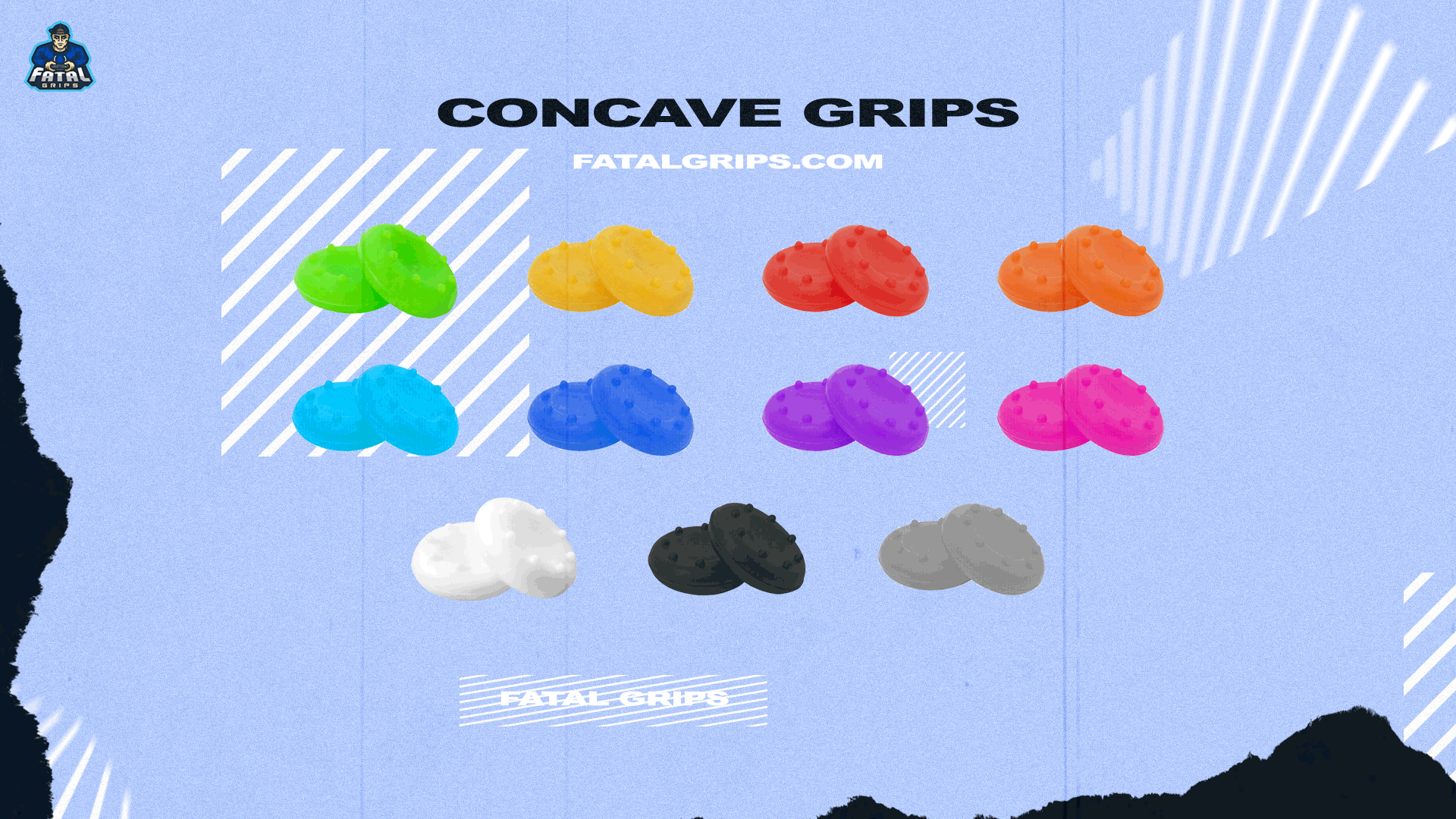 Having trouble locking your aim on the enemy target while playing your favourite video game? Well, if this is a problem you are currently facing then we might have the perfect solution for you. Let us introduce to you our all-new Precision Concave Grips. They are specially designed grips for your controller that give an added advantage of improved grip. This change makes for the perfect accessory especially when playing FPS video games.
These Precision Concave Grips are made with the highest quality silicone which not only ensures its long-lasting durability but it also makes these grips incredibly comfortable. It's a win-win. This is one of the reasons why most professional esports players and YouTubers opt for these grips as they massively improve their overall gaming skills. And now you can too. 
So, what are you waiting for? Get your Precision Concave Grips today and experience the world of video games like never before.
Works great in games like:
Call of Duty: Black Ops Cold War

Fortnite

Tom Clany's Rainbow Six Siege

Grand Theft Auto V

Overwatch
Supplied as a SET; 1 for left analog stick and 1 for the right analog stick, and are compatible with PS4/PS5, Xbox & Series X & Switch Pro Controllers.
As used by some of the biggest gamers/YouTubers and gaming organizations around the world!