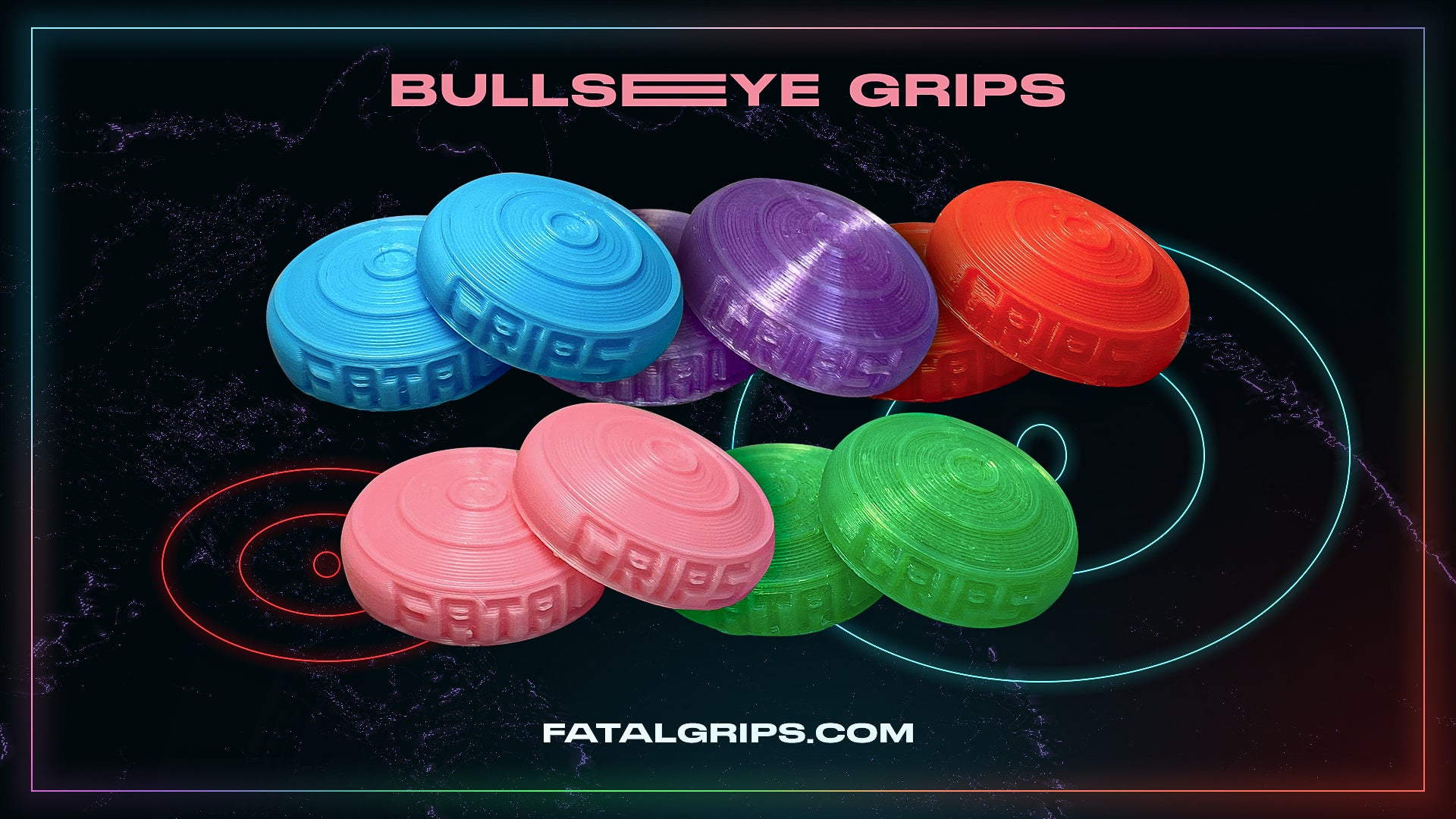 After going through different online gaming forums and listening to all the complaints console gamers have been having while playing competitive multiplayer games, we decided something needs to be done. It seems there is a constant battle between gamers and the grips on their controllers. Some say they aren't comfortable while others complain about them not being grippy enough. Well, Fatal Grips is here to put an end to this ongoing dispute with its all-new Bullseye Grips.  
The Bullseye Grips are made with top-of-the-line materials, these grips are easy-to-install, extremely durable, and perfect for playing for extended periods. But there is more. Check out the complete list of features down below:
Soft feel designed for increased comfort

High-quality silicone thumb stick grip cap cover for PS4/PS5 controllers.

Improved control and superior handling

Improved gaming performance perfect for all-night gaming sessions

Adds colour accents and personality to your controllers. No more of those all basic controllers.
Get yours today!
Works great in games like:
Call of Duty: Black Ops Cold War

Destiny 2

Fortnite

Far Cry series

PUBG

Overwatch
Supplied as a SET; 2 Bullseye Grips 100% high quality sweat free grips. One for the left and the other one for the right.
As used by some of the biggest gamers/YouTubers and gaming organizations around the world!