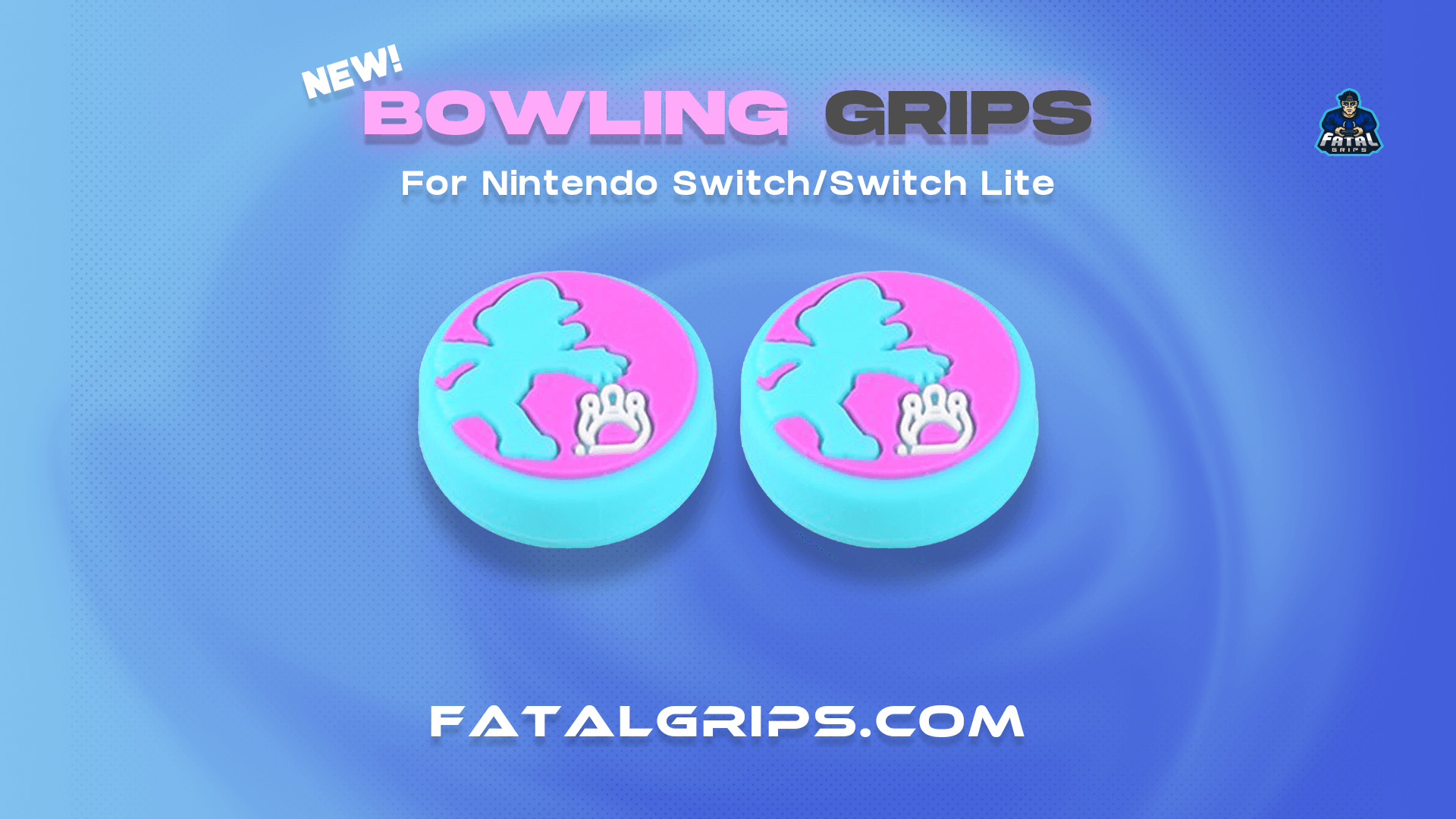 The Nintendo Switch has a smaller, narrower analogue thumbstick, unlike the Playstation or the Xbox. The main downside of little thumb sticks is that they can get tiring for your thumbs if used for extended periods of gaming. To counter this, many players use thumb grips. Introducing the bowling-inspired (name here) thumb grips tailor-made for those tinier Nintendo thumbsticks. 
These grips are made from specialized materials that make them comfortable and long-lasting. The aesthetically pleasing design is made in a way that it matches any colour to provide a soothing contrast. As for the performance side of things, the grips have a low-rise style that barely adds up to the height of the stick. This is done so that beginners can adapt quickly to the new feel. The wide surface makes it easier to perform subtle movements effortlessly. Added resistance due to the silicone material adds to the gripiness and comfort so that your thumbs don't feel fatigued after a long session. The soft material makes it easy to replace or put these grips on.
These grips are compatible with Nintendo Switch and Nintendo Switch Lite.
 Don't like this design? Check out our other listings to find some different designs that might suit your style.