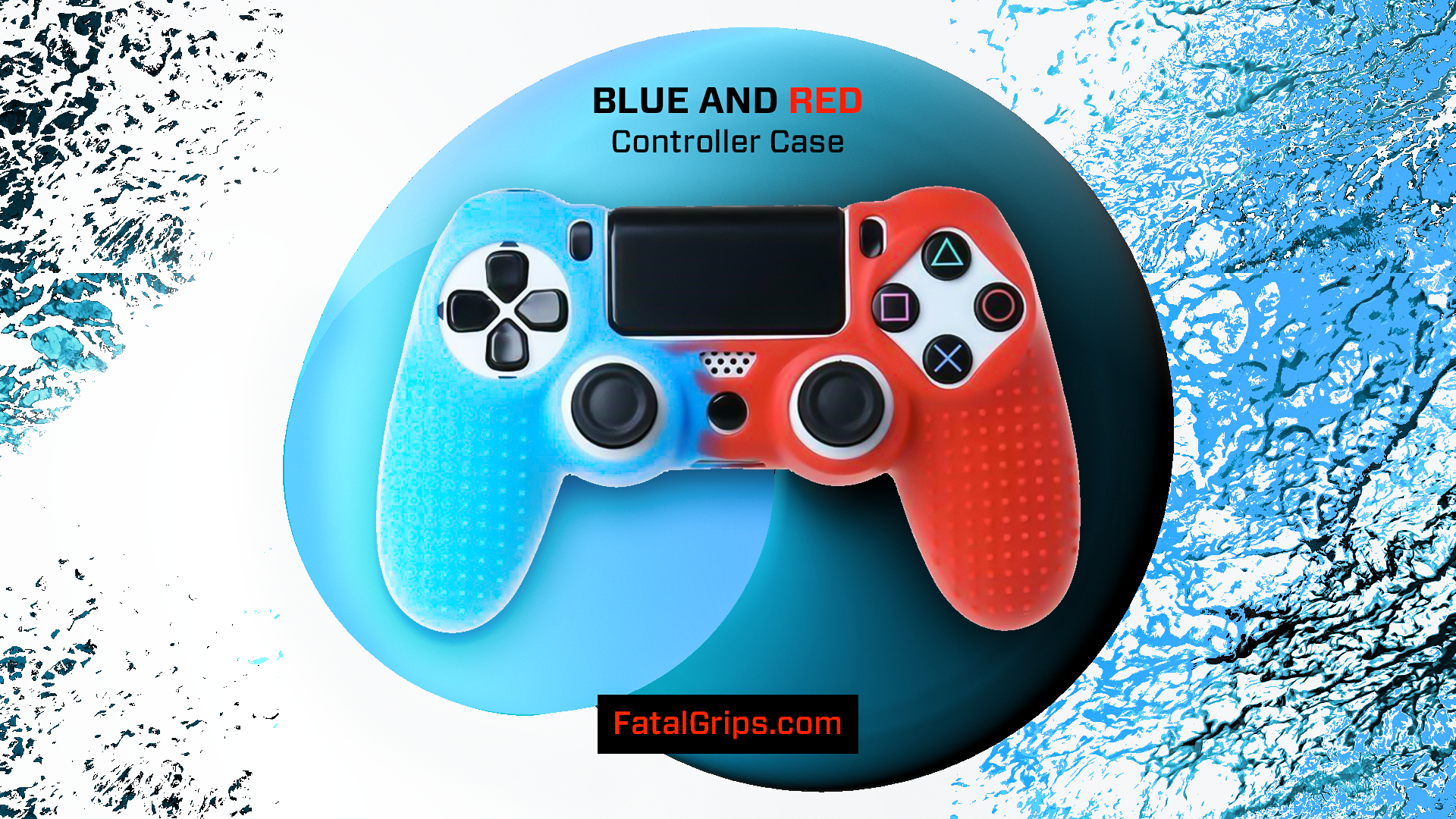 Sweaty palms while playing intense, competitive games is a norm in the modern gaming world. However, this leads to a loss in grip as the grips on the PS4 controllers are made from bare, smooth plastic. As a result, something needed to be done to put an end to this ongoing issue, and well, we have done just that. Check out the all-new Blue/Red Studded Dots PS4 Controller Case.
It is made from premium quality silicone which makes this case extremely comfortable, durable and helps with improving grip. But since grip was the main issue at hand, we went one step further and added a studded, dotted texture. This new texture takes your grip to the very next level, allowing your hands to stay on the controller regardless of how sweaty things get. And there's more.
Blue/Red Studded Dots PS4 Controller Case features:
Improved grip and control

Perfect cut out for every button

Added stud texture on the front for grip

Specially designed silicone reduces sweat

Increased comfort for longer sessions

Protects your controller
So, what are you waiting for? Grab your Blue/Red Studded Dots PS4 Controller Case and experience the true world of video games. The time for levelling up is here.