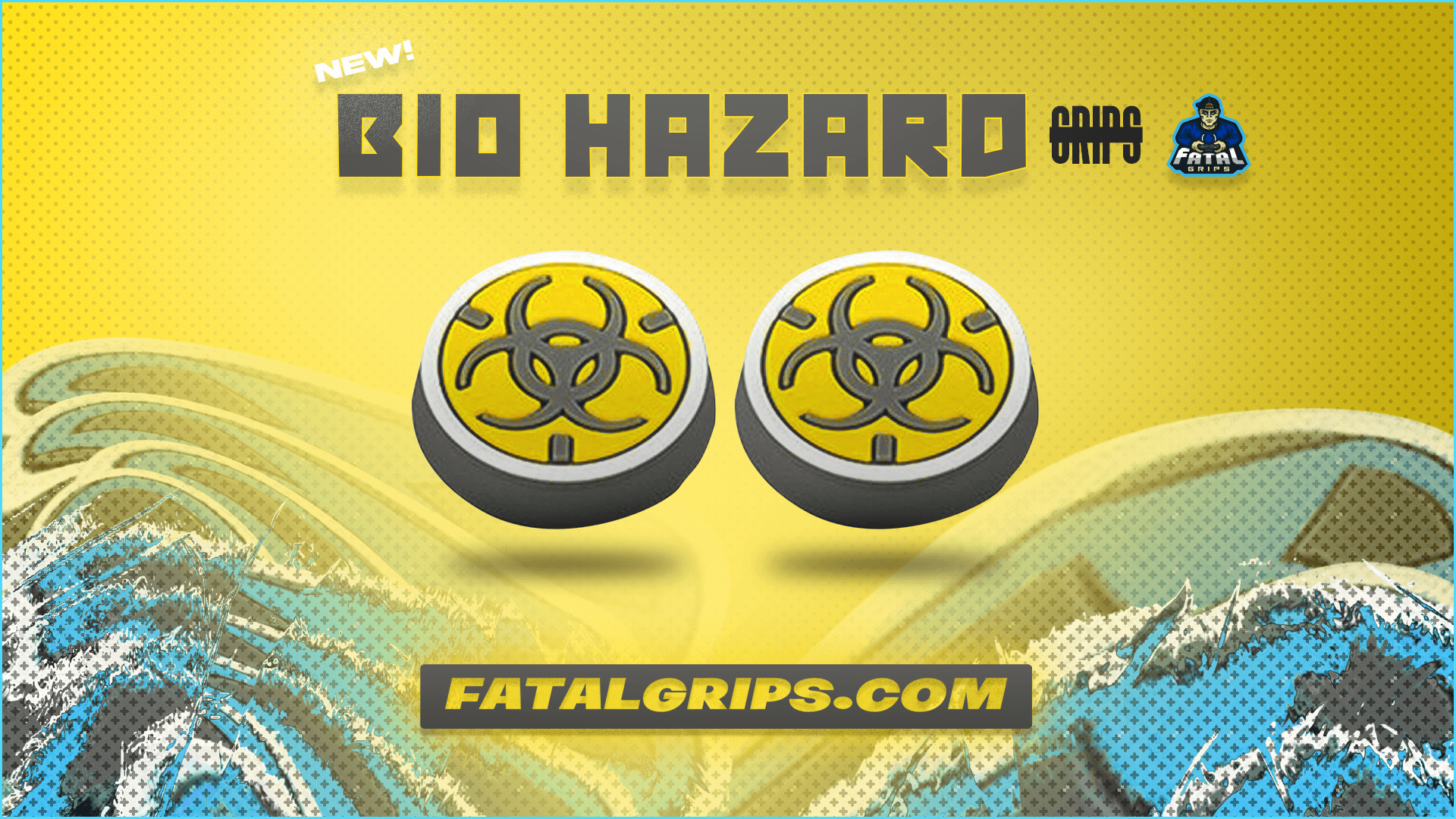 Has it ever happened to you that one fine day, you pick up your controller and turn on your console to game. However, a few minutes in, your hands get all sweaty and slippery, and you just can't play properly. Well, if that's the case, the Biohazard Grips are something you might want to consider buying.
The Biohazard Grips with their black and yellow colour together, give your controller that much-needed refreshing look and are manufactured in a way that they fit in perfectly onto any controller.
The Biohazard Grips facilitate a better gaming experience by providing a soft and reasonably large front where your thumb can easily rest. This leads to better accuracy, especially in shooters such as Call Of Duty, Overwatch, Fortnite and PUBG. The thumbsticks are made so that their non-slip material adds to the already solid grip and the flat surface perfectly fits onto the controller so that the original feel is not compromised.
Biohazard Grips can be used on any controller. However, they are best suited and tested for the PS4, PS5, Xbox One, and Xbox Series X.