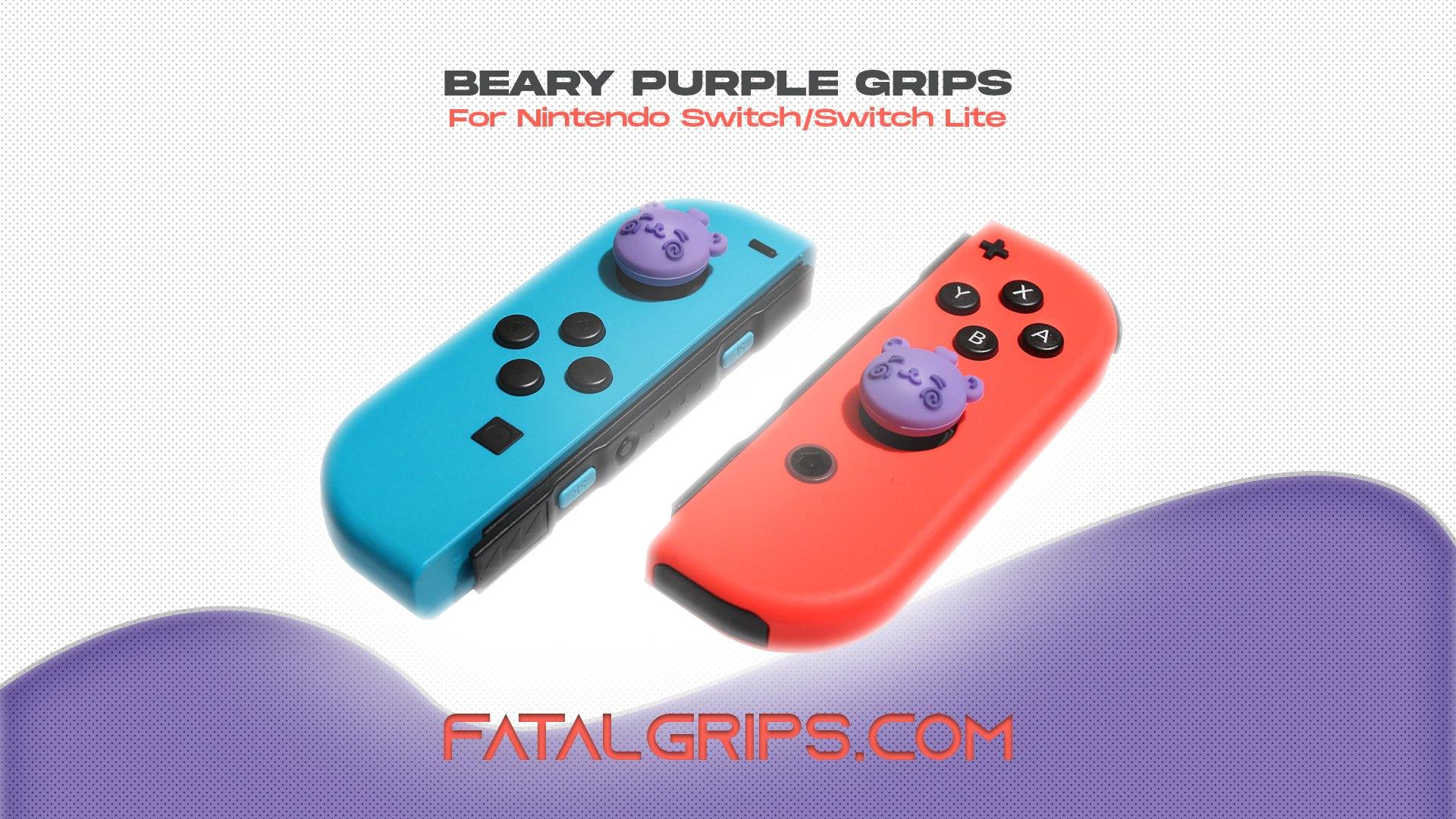 The internet is packed with tens of thousands of different controller grips and add-ons that are there just to improve upon the look of your console. Well, why settle for just then when you can have the option of picking something that looks good and help you play better. Check out the all-new Beary Purple Controller Grips from Fatal Grips. They are the best of both worlds.
The Beary Purple Controller Grips are made with a unique new blend consisting of top-quality silicone that makes them highly durable and, at the same time, incredibly comfortable. The combination of these feats allows you to play for as many hours as you want without worrying about your thumbs hurting. And there is more, a lot more. Check out the entire list of features down below:
Increased comfort

Improved control and superior handling

Boost in gaming performance

Appealing look

High-quality silicone thumb stick grip cap cover
What are you waiting for? Grab yourself a pair of these fantastic new Beary Purple Controller Grips today, or better yet, get it for all of your friends. So, when you all play together, you can have a better time.