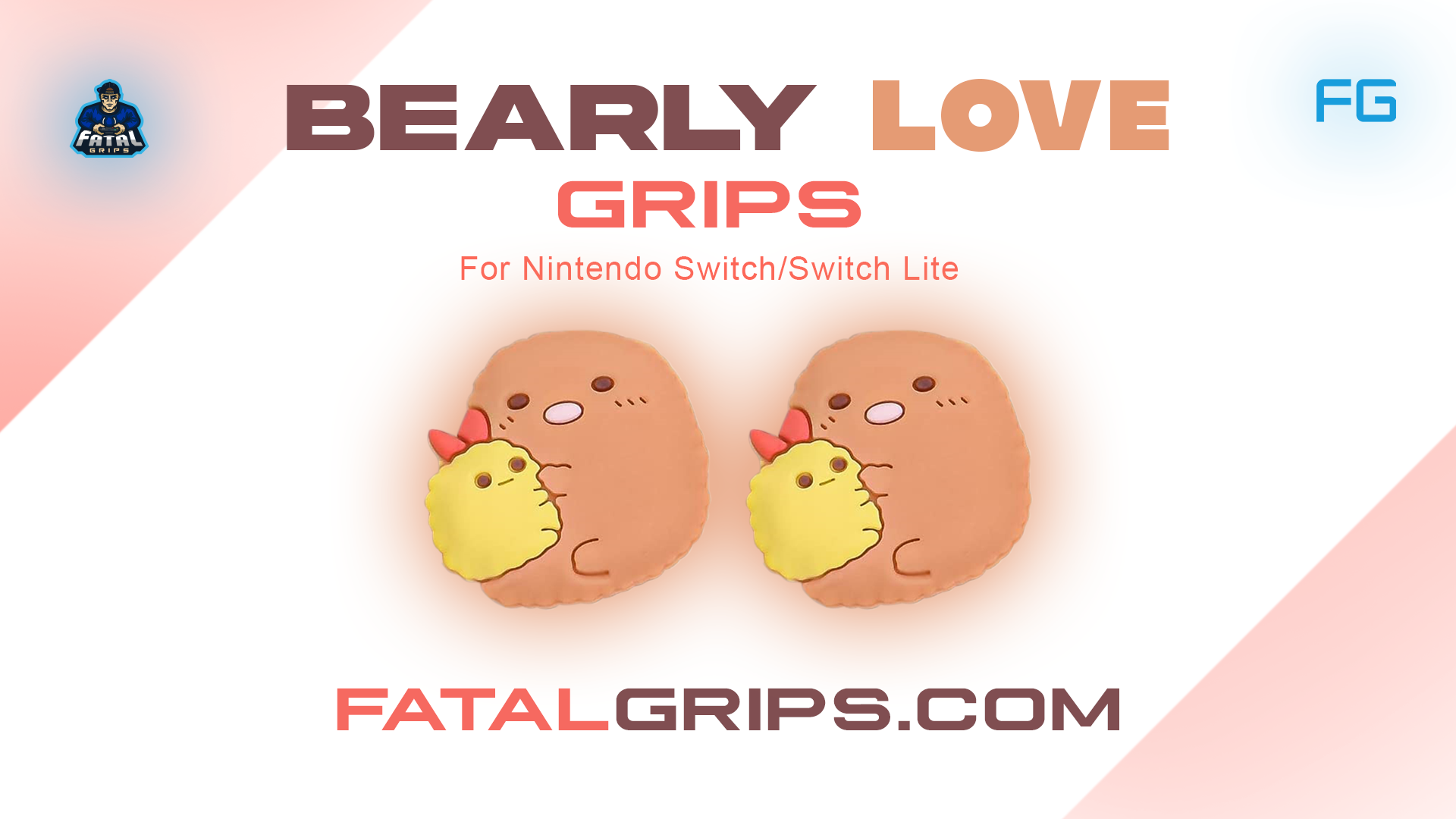 Let's face it, Nintendo Switch gamers don't have many options for customizability for performance. When PC gamers look for customizability when they want some performance upgrades, they can change almost anything about their gaming PC. If they don't like the way the mouse feels, they can just get a better one, or if they don't like the grip of their mousepad, they can get a new mouse pad for that as well. 
However, if you are a Switch gamer, there is no need to worry, as Fatal Grips brings the best customizability option for both Nintendo Switch and Nintendo Switch Lite gamers, which also helps in providing a ton of performance improvements. We are talking about the Bearly Love Nintendo Switch Grips by Fatal Grips. 
These Bearly Love grips are designed while keeping in mind all the requirements that Nintendo Switch gamers have. They are manufactured from the most premium materials that help these grips last a long time. The best part is that they look super cute. So, what are you waiting for? Grab them now for your Nintendo Switch or Switch Lite as well before they are all sold out. They are listed for sale on the Fatal Grips website right now.