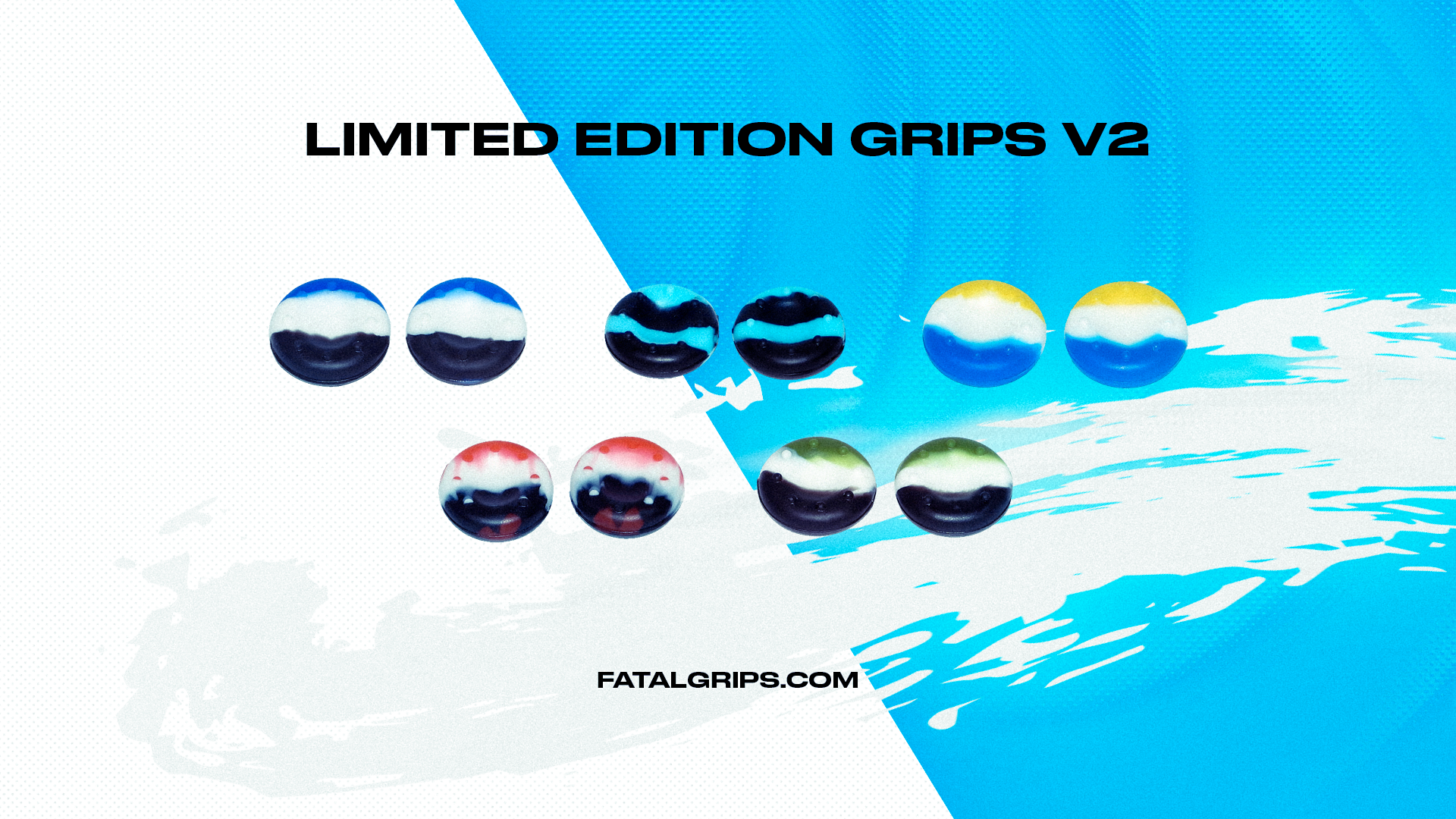 With the introduction of new video games, more and more people are getting into console gaming. However, with this sudden rise in the community, it has become quite difficult to stand out. So, if this is something you want to change, then you have come to the right place. Let us introduce to you our all-new Limited Edition Grips v2.
After undergoing hundreds and thousands of hours in research and development, we finally have the perfect product for your gaming controller. It is incredibly durable, easily attaches to the thumbsticks, its comfortable beyond your imagination, the enhances grip and aim, and best of all, it features a design and colour combination never-seen-before. This is the perfect package.
So, what are you waiting for? Get your Limited Edition Grips v2 as soon as you can as the stocks for these new limited edition grips are running out quickly.
Works great in games like:
Call of Duty: Black Ops Cold War

God of War

Grand Theft Auto V

Uncharted 4: A Thief's End

Overwatch
Supplied as a SET; 1 for left analog stick and 1 for the right analog stick, and are compatible with PS4/PS5, Xbox & Series X & Switch Pro Controllers.
As used by some of the biggest gamers/YouTubers and gaming organizations around the world!