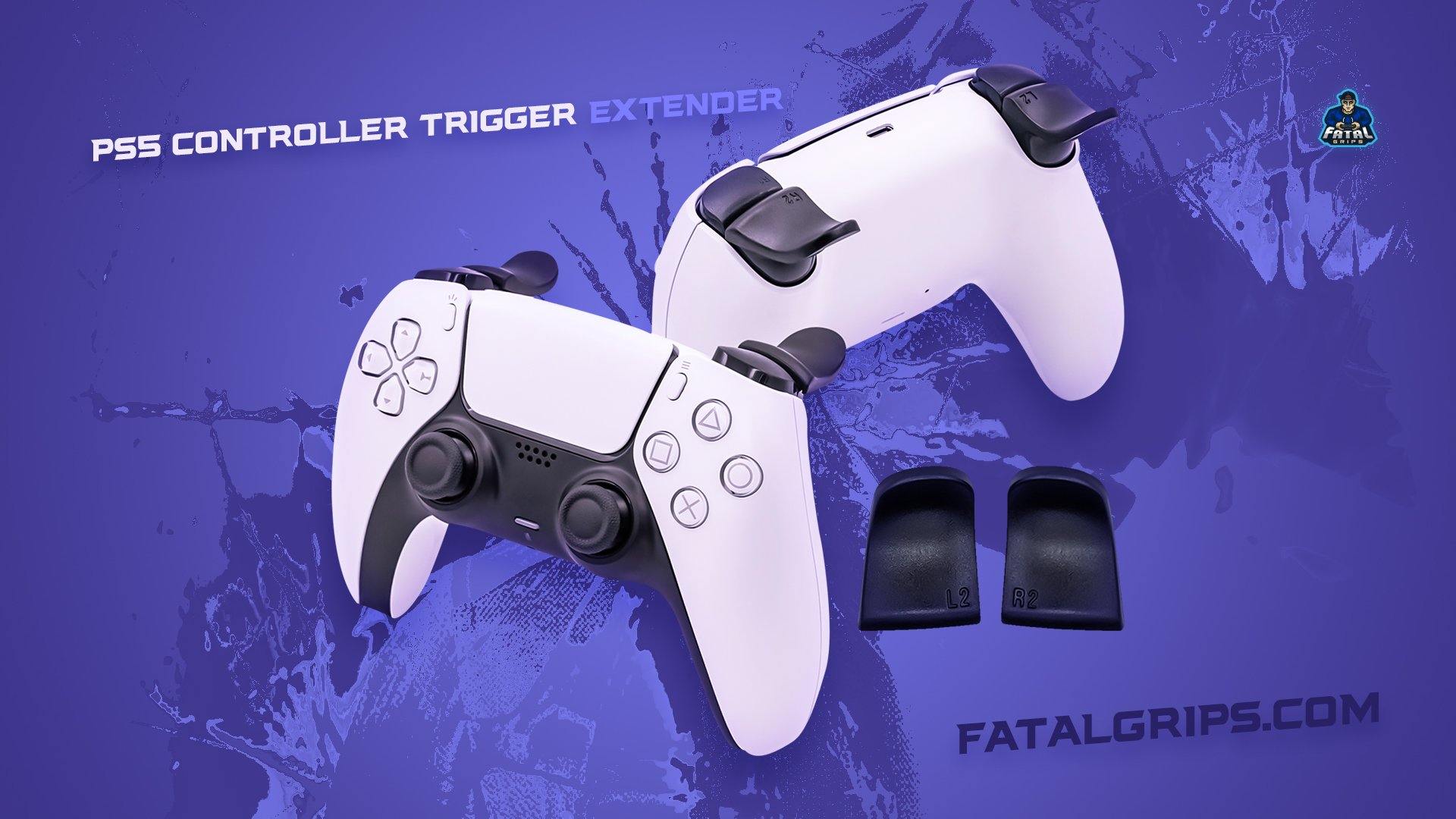 The new PS5 Dual Sense Wireless Controller is absolutely incredible. There is no doubt about that. But if you are a gamer who loves to play FPS titles, then there is something that is missing with the all-new controller. We are talking about extended controller triggers. Well, Fatal Grips is here to help change that. Check out the all-new PS5 Controller Trigger Extender.
When playing an active FPS games like Call of Duty or PUBG, reflexes are what keeps you alive. However, no matter how quick you are, there are always limitations in the hardware you are using. Well, with the PS5 Controller Trigger Extenders, you can get rid of some of those limitations as these extenders allow the user to aim and shoot faster. Plus, the extended size makes the trigger easier to press with less force, giving players that much-needed millisecond advantage over their enemies.
So, if you own a PS5 and love playing shooting games, we highly recommend you give the PS5 Controller Trigger Extenders a try. We are certain you won't be disappointed.