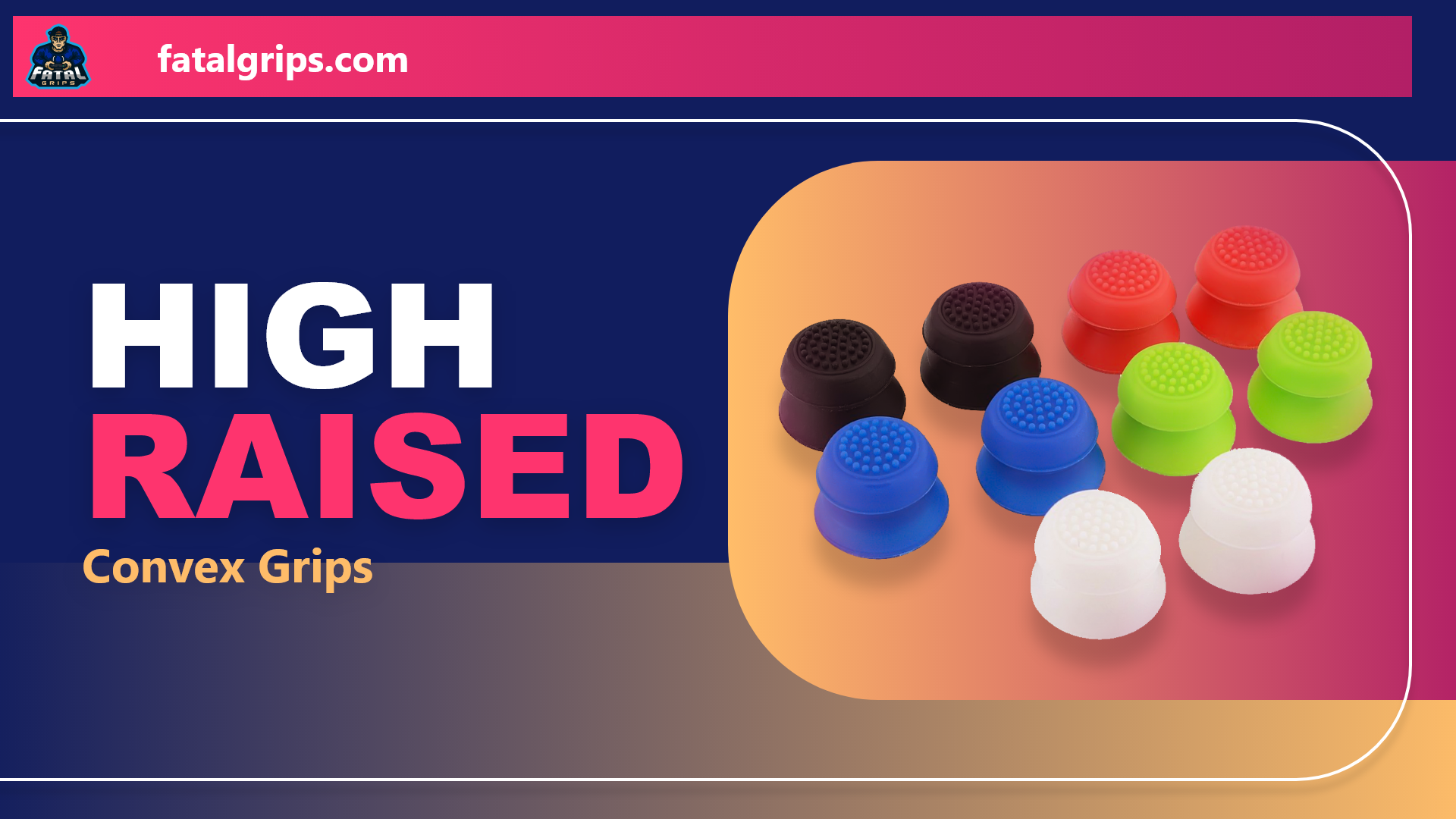 Not every gamer is the same and just like that, every gamer has a different set of requirements that they need to fulfil if they wish to perform to their best. Now PC users have numerous options in different keyboards and mice but what about the gaming console user? Why shouldn't they get the option to choose the kind of accessories and peripheral they want? Well, what if we were to tell you that there is a way, a way through which you can customize your controller according to your requirements. Check out Fatal Grips' all-new High Raised Convex Grips.
These High Raised Convex Grips are an add-on for your PS4/PS5, Xbox & Series X & Switch Pro Controllers that give you that extra high you need to improve your aim. Plus, they are made from the best silicone out there, making these incredibly durable. Still not convinced? Here are some more:
Increased comfort

High-quality silicone thumb stick grip cap cover for PS4/PS5, Xbox & Series X & Switch Pro Controllers.

Improved control and superior handling

Improved gaming performance

Upgrade your controllers look

Convex right stick for enhanced precision & improved accuracy while aiming

Concave left stick for grip and comfort which reduces hand and thumb fatigue

Quickly mount over existing new or worn analog thumbsticks
So, gamer, what are you waiting for? Get your pair today and experience the world of video games like never before.
Works great in games like:
Call of Duty: Black Ops Cold War

Destiny 2

Fortnite

Far Cry series

PUBG

Overwatch
Supplied as a SET; 2 Convex Grips 100% silicone sweat free grips. One for the left and the other one for the right.
As used by some of the biggest gamers/YouTubers and gaming organizations around the world!