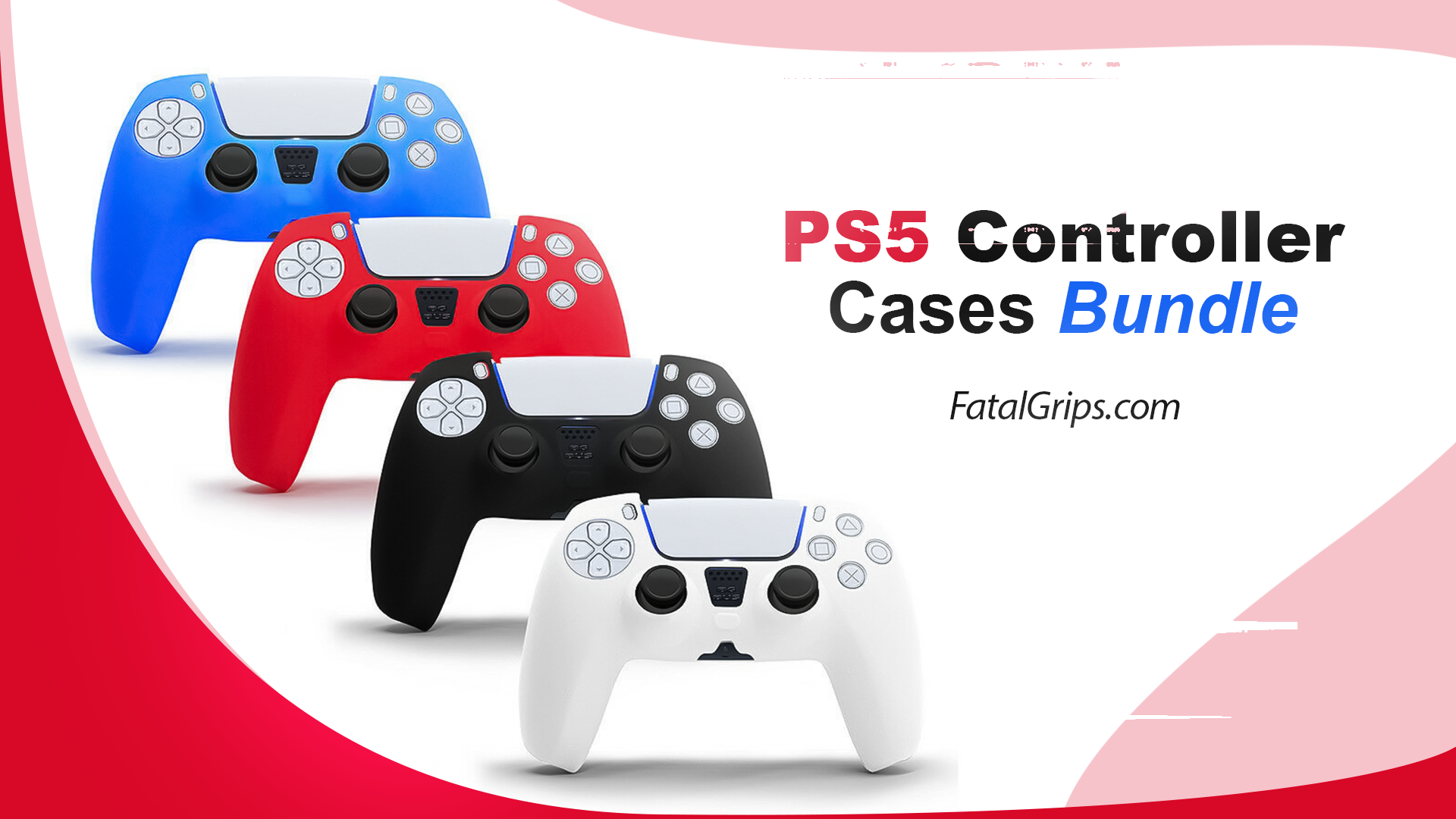 Most of you might agree that the new PlayStation 5, with its black and white accents, looks pretty freaking sick. However, we at Fatal Grips believe the next-gen console requires that extra hint of colour, which is why we took to the drawing board and came up with an all-new bundle, one perfect for your console. Check out the PS5 Controller Case Bundle.
Fatal Grips brings to you one of its most popular PS5 Controller Cases packed in a beautiful bundle. It includes not one, not two but a total of 4 different coloured controllers perfect for differentiating between players. And there's more, a lot more. Check out the complete list of features down below:
High-quality silicone cover for added durability

Specifically designed to fit precisely over the Sony PS5 controller

Provides improved feel and grip during gameplay

Protects your controller from bumps and scrapes
So, what are you waiting for? With so much packed inside a single bundle, it would be naive to not own one for yourself. Set yourself apart with the all-new PS5 Controller Case Bundle from Fatal Grips.
Supplied as a bundle; 4 different PS5 Controller Cases
As used by some of the most prominent gamers/YouTubers and gaming organizations from around the world!