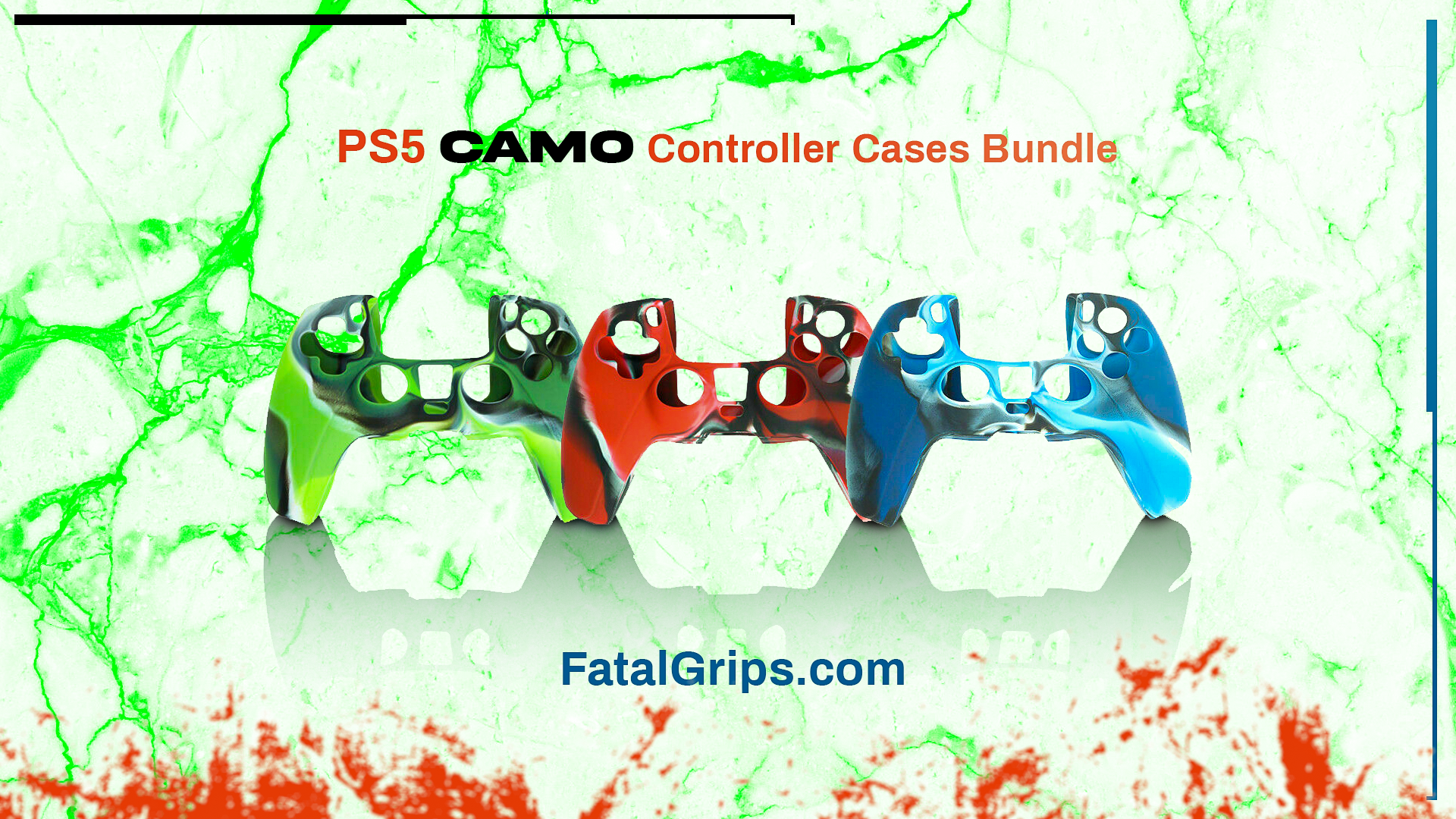 Ever since the PlayStation 5 reveal, people have been on the fence regarding the look of the all-new console from Sony. Some love it while some are not so sure about the new look. Well, Fatal Grips might be here to put an end to this dispute once and for all with its all-new PS5 Camo Controller Case Bundle.
Fatal Grips has been catering to gamers from all over the world for quite some time now. So, it's safe to say that we know what the people want. And well, we are here with yet another product, perfect for your new PlayStation 5 controller, or controllers in this case, as the PS5 Camo Controller Case Bundle includes a total of three different controller cases, each with its own unique colour and pattern.
Plus, like always, looks aren't the only thing you get from a Fatal Grips product. You also get a list of other benefits, including:
High-quality silicone cover for added durability

Specifically designed to fit precisely over the Sony PS5 controller

Provides improved feel and grip during gameplay

Protects your controller from bumps and scrapes
The PlayStation 5 and the PS5 Camo Controller Case Bundle from Fatal Grips is a match made in heaven. Don't miss out on it. Get your bundle today!
Supplied as a bundle; 3 different PS5 Camo Controller Cases
As used by some of the most prominent gamers/YouTubers and gaming organizations from around the world!