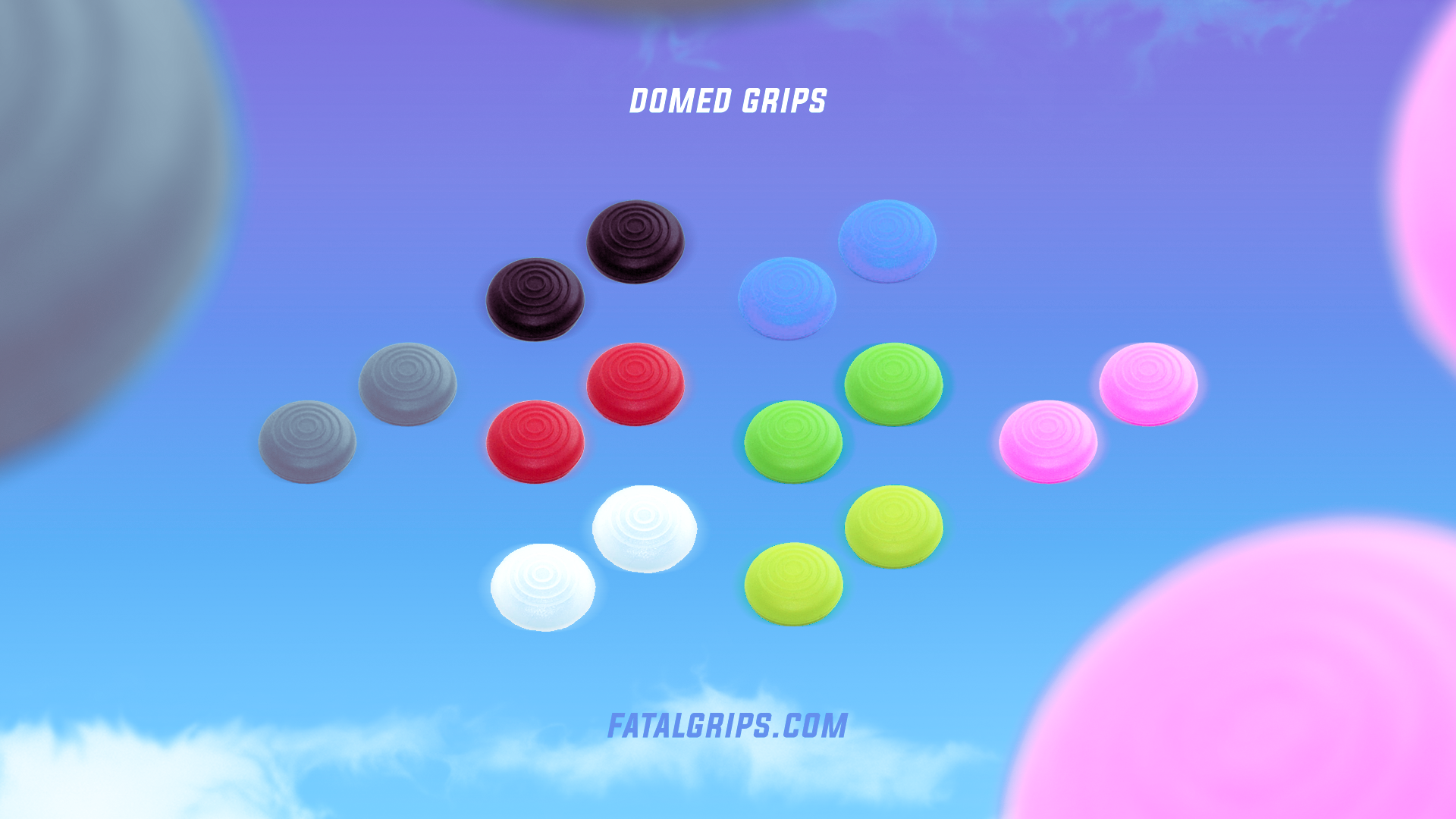 Over the past few months, we have been noticing a rise in the number of complaints from console gamers all over the world, each of which have been complaining about the original grips that come with their console's controller. Well, all that ends today as Fatal Grips is here to introduce to you all their latest invention, the Target Practice Domed Grips.
The Target Practice Domed Grips are made with top quality silicone, making it the perfect gaming accessory for your controller. We say this because not only does it allow for increased grip while playing video games but it is also extremely comfortable. Want more? Check out the complete list of features down below:
Increased comfort

High-quality silicone thumb stick grip cap cover for PS4/PS5, Xbox & Series X & Switch Pro Controllers.

Improved control and superior handling

Improved gaming performance

Upgrade your controller's look
So, what are you waiting for? Get your Target Practice Domed Grips today and annihilate your enemies with precision.
Works great in games like:
Call of Duty: Black Ops Cold War

Fifa 21

Grand Theft Auto V

Red Dead Redemption 2

Forza

Minecraft
Supplied as a SET; 1 for left analog stick and 1 for the right analog stick
As used by some of the biggest gamers/YouTubers and gaming organizations around the world!