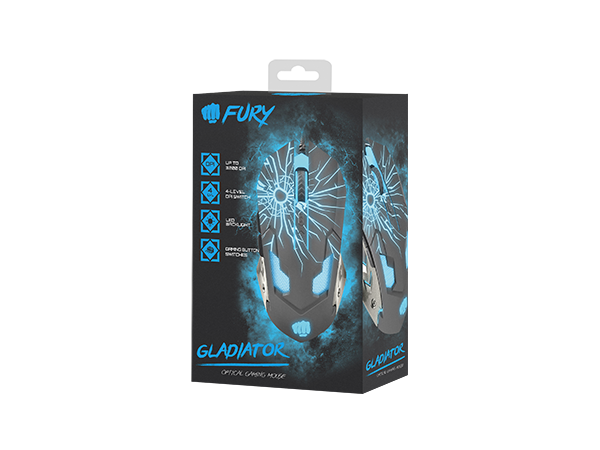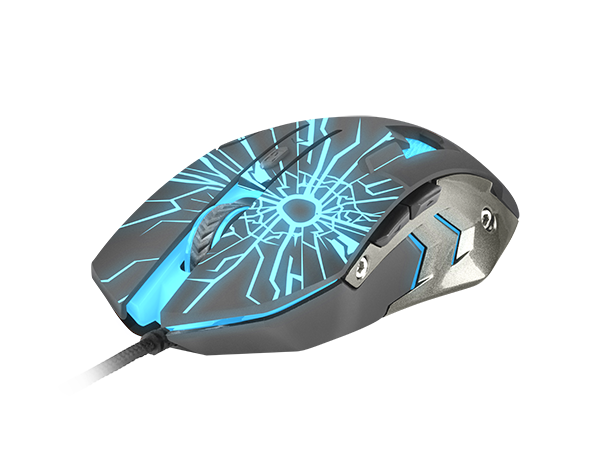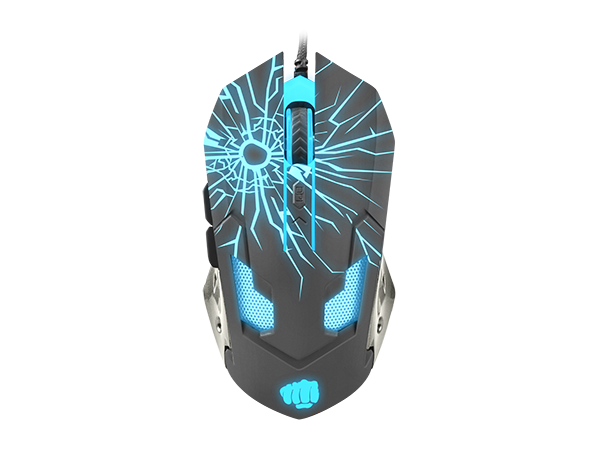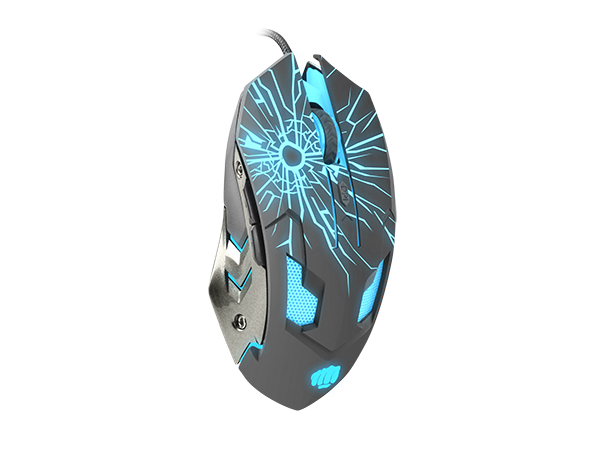 BECOME THE ARENA RULER!
---
Every gamer who wants to achieve success in their favorite game, has to exhibit qualities of a true gladiator.
Strength, precision and durability are the foundations of success. An essential help in becoming a good gladiator in gaming is undoubtedly the Fury Gladiator mouse.
PRECISE SENSOR
---
The heart of every gaming mouse, which drives the entire mechanism, is without a doubt its sensor.
The Gladiator has been equipped with a precise optical sensor with a maximum resolution of 3200 DPI.
Thanks to a special DPI Switch button located on the top of the mouse, you have the ability to switch the DPI level on the fly in four steps (1000-1600-2400-3200 DPI). This allows you to adjust the speed of your mouse to the current in-game situation.
COMFORT AND DESIGN
---
The Fury Gladiator mouse features LED backlighting in four colors (red, blue, violet and green).
The colors change independently of the DPI level, creating a color loop.
The Warrior was designed to ensure maximum user comfort, which makes it a reliable weapon for every warrior. It features Teflon sliders and a rubberized finish which guarantees a more secure grip.
FURY GLADIATOR IN THE BATTLEFIELD
---
Every player to succeed in a favorite game must have the characteristics of a true gladiator.
SPECIFICATION
---
Sensor: OPTICAL [3200DPI]
Resolution range: 1000 / 1600 / 2400 / 3200 DPI
Number of buttons: 6
Backlight: YES [MULTICOLOR]
Sliders: TEFLON
Intended for: FOR GAMERS
Interface: USB 2.0
Cable length: 180CM
Cable braided: YES
Dimensions: 135×70×37MM
Weight: 88G [WITHOUT CABLE]