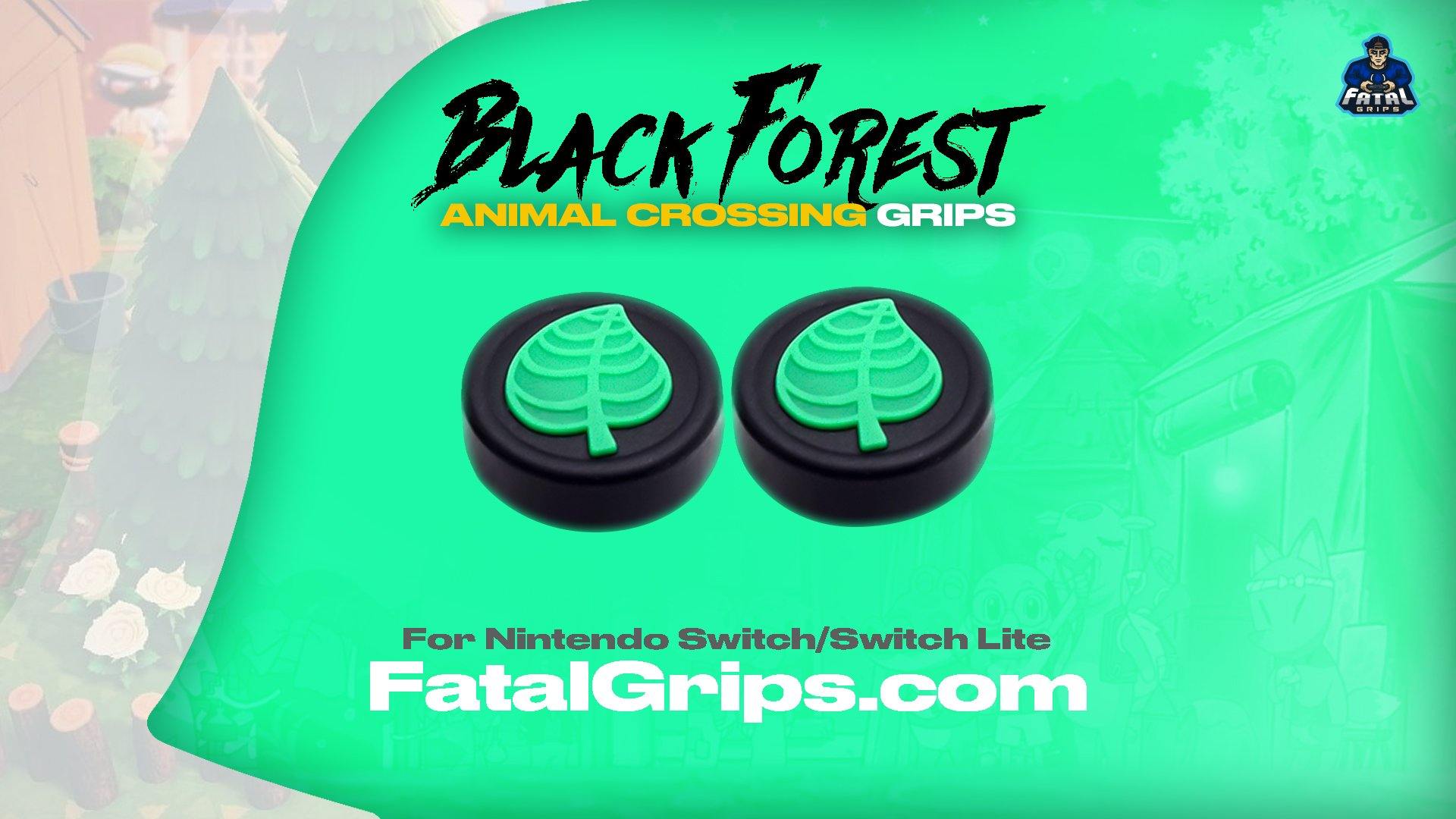 Ever since its release, Animal Crossing has accumulated one of the largest fan followings in the world of video games. Most people will say that it's because of Animal Crossing's interesting playstyle that so many people love this game, and we agree. But that's not the only reason. The other reason why people love this game is because of its unique artwork and visuals. It's all so cute. And as a result, taking inspiration from that, we have developed a brand new thumbstick grip, one that flaunts a similar artwork style. Check out the all-new Black Forest Animal Crossing Grips.
Like our other Nintendo Switch thumbstick grips, the Black Forest Animal Crossing Grips are made with a unique blend of high tier silicone, which makes these grips extremely durable, comfortable and allows easy installation. And there's more. Check out the entire list of features down below:
Improved comfort
Increased control and superior handling
Improved gaming performance
Upgrade your controllers look
High-quality silicone thumb stick grip cap cover for the Nintendo Switch Joy-Con
So, Animal Crossing fans, if you have been looking for a product that showcases your unique love for this game, then this is the perfect thing for you. Grab your Black Forest Animal Crossing Grips today!