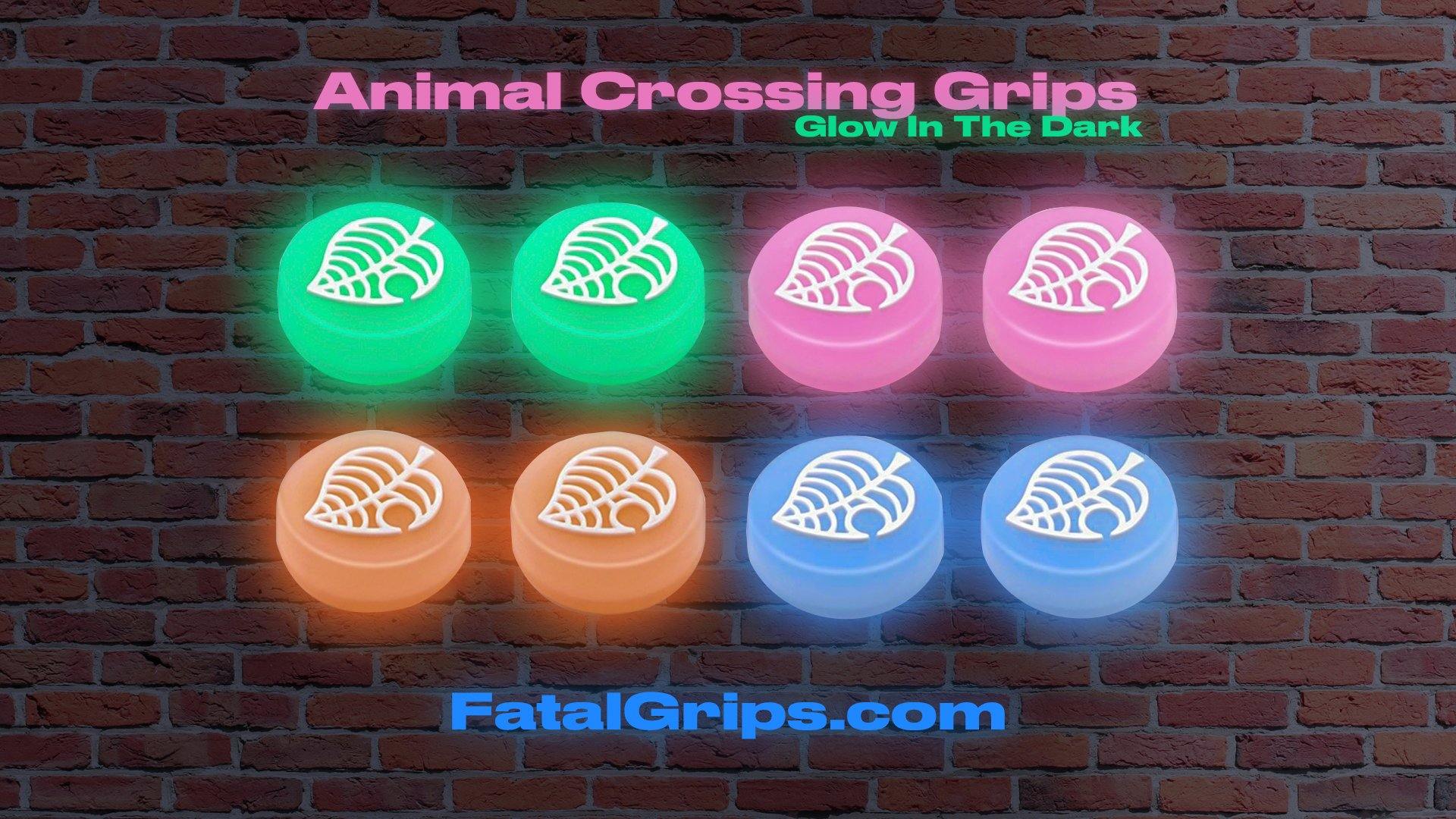 Back when handheld gaming consoles like the Nintendo Gameboy didn't have backlit screens and displays, gamers used to throw a sheet over themselves, flick on a torch and use its light to play through the night. Now, as uncomfortable as this was, it was the only way to go about having a gaming session in the night. Now, things are different. We now have light-up displays, but something was still missing. Well, that changes today as we are here to introduce to you our all-new Animal Crossing Glow in the Dark Grips.
Yup! You read that right. These brand-new grips for your Nintendo Switch/Switch Lite glow in the dark. And there's more. A lot more. Not only do these grips look good, but they are also quite functional. They help with better grip, comfort, and more. Check out the complete list of features down below:
High-quality silicone cover for added durability

Specifically designed to fit precisely over the Switch

Provides improved feel and grip during gameplay

Protects your controller from bumps and scrapes
So, Nintendo Switch/ Switch Lite owners, if you are looking to up your game, then these are highly recommended. Get your pair of our all-new Animal Crossing Glow in the Dark Grips. They are functional, glow in the dark, and feature a design from one of the best Nintendo games of all time.
Supplied as a SET; 1 for the left thumbstick and 1 for the right thumbstick
As used by some of the most prominent gamers/YouTubers and gaming organizations from around the world!