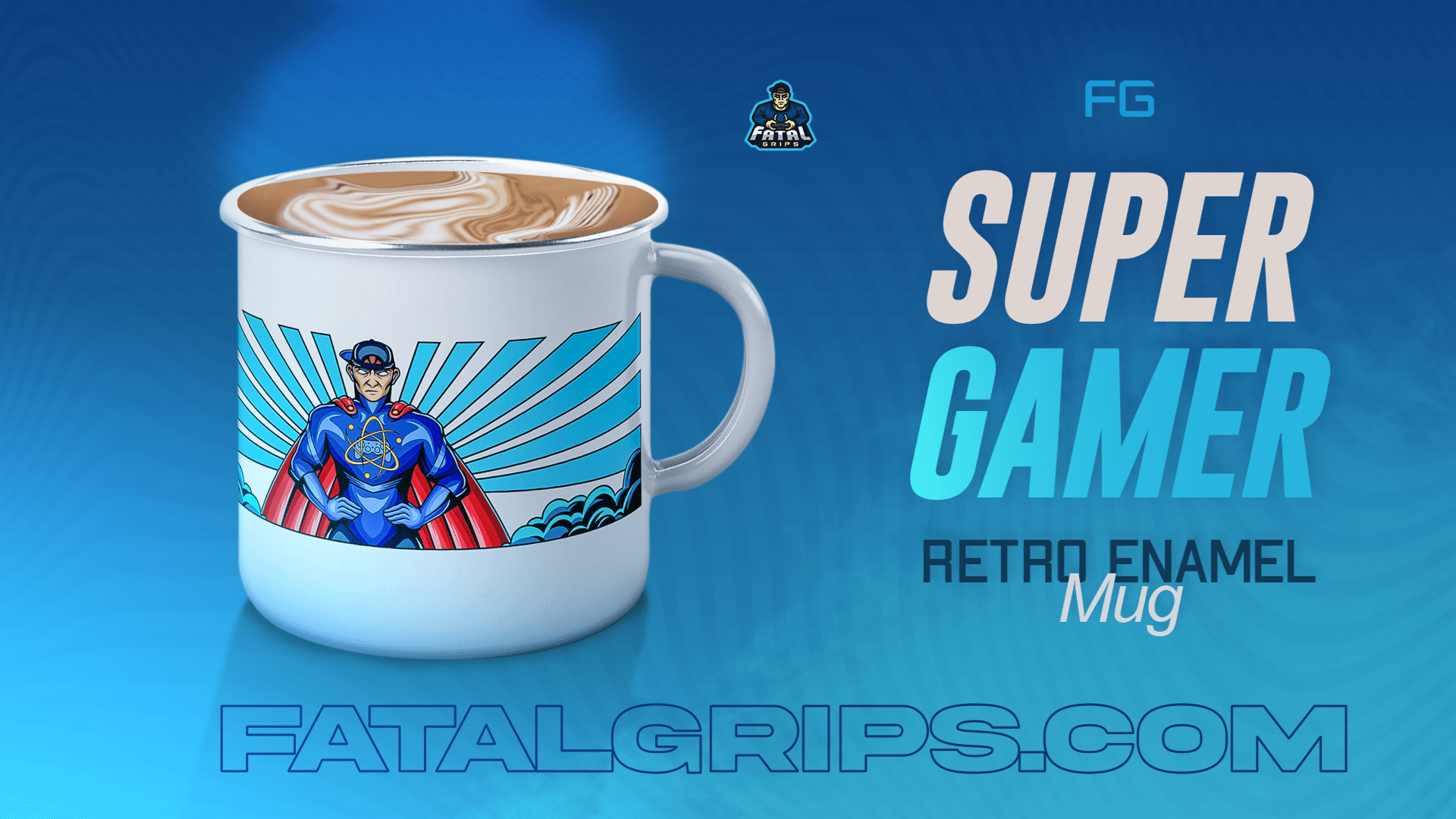 Over the past couple of years, Enamel Mugs have been making a comeback in the world, starting to gain back quite the popularity for themselves. So, following this trend, we thought we would take these retro mugs and take them to the next level. Yes! You heard that right. We made them better.
You can now grab yourself a set of these retro-style enamel mugs from Fatal Grips that features a brilliant design. A must have for gamers in 2022!
The Super Gamer Retro Enamel Mugs are a brand-new product that features a set of high quality, retro-style, 10oz / 284ml Enamel Mugs and a three-part design of our all-new Super Gamer character.
So, what are you waiting for? Grab yourself the Super Gamer Retro Enamel Mugs today!